Here's A British Take On A 650cc Scrambler From Royal Enfield
Published On Jun 9, 2019 By Gaurav Sadanand for Royal Enfield Interceptor 650
The custom bike gets long travel suspension, raised fenders and heavy-duty guards amongst others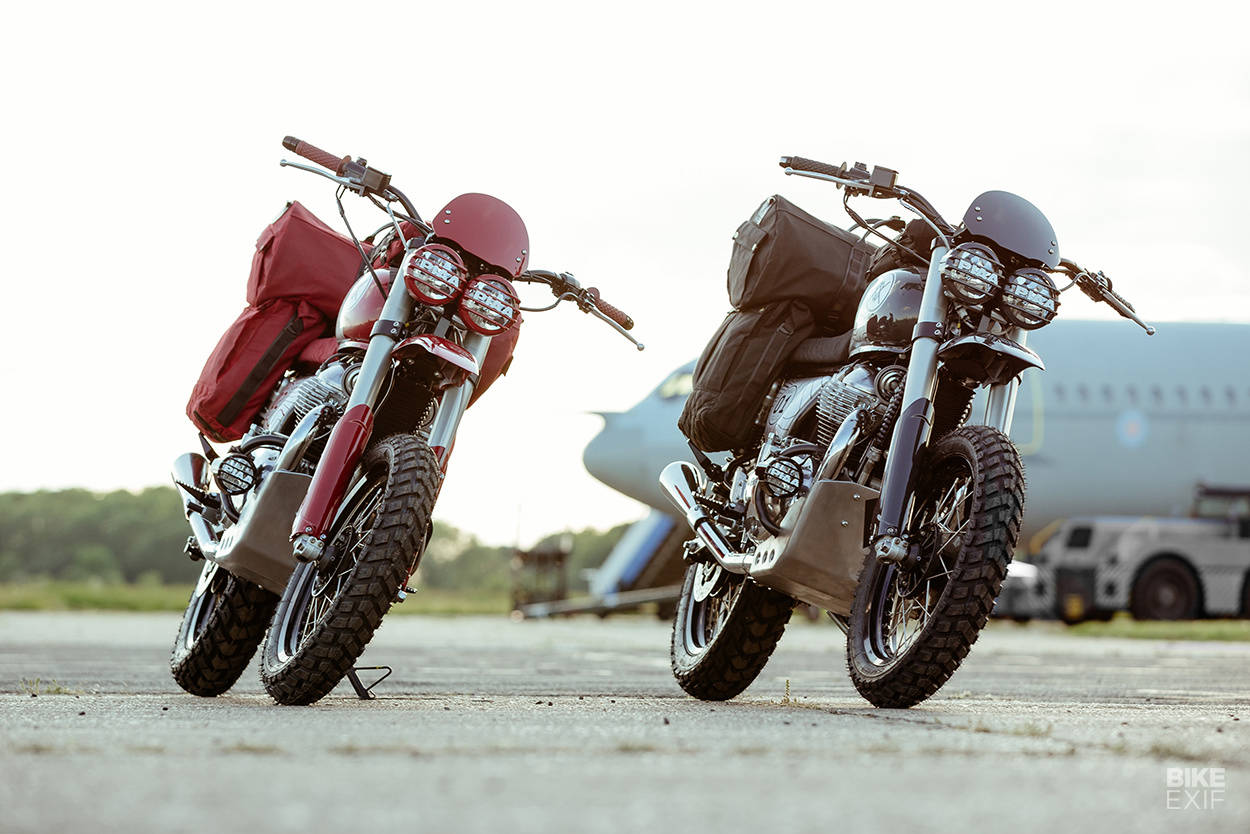 After the launch of the Royal Enfield 650cc twins, everyone's been fantasizing about a bigger, more capable Himalayan. That said, only a few dreamt about a scrambler, and very few actually managed to build one. The blokes we're on about are the founders of English company Malle - Robert Nightingale and Jonny Cazzola. The pair are responsible for designing classic motorcycle luggage and travel gear for riders in the UK.

Cutting to the chase, the bikes in question are two Royal Enfield Interceptor 650's that have been stripped down to the bone and rebuilt to be custom rally-spec bikes. There's one catch though, these bikes wouldn't take part in any competition, instead, they would act as support vehicles for the Great Malle Rally. The rally spans over five days, covers 2,000km and traverses through some of the wildest landscapes of the country.

Thus, Robert Nightingale and Jonny Cazzola had some unique requirements for these rally-spec bikes. And in order to meet those needs, most of the bikes' underpinnings went out the window, except for its chassis, engine, fuel tank and a couple of other components. They were expected to carry rally tools, assorted kit and other essential supplies, which weigh a lot. So as to carry the extra load, the bikes were fitted with long travel upside-down forks from WP and beefier rear shocks. Also, since the Interceptor originally featured conventional telescopic forks, a new yoke had to be fabricated to accommodate the new arrangement. Royal Enfield's sister company - Harris Performance - a task beautifully handled that task by fabricating new yokes for the bike.

That's not all, the scramblers also feature K60 dual-purpose tyres from Heidenau, heavy-duty aluminium sump guards, headlight guards and engine guards. Raised fenders and fork protectors were also slapped onto the bikes to aid its off-road prowess. In order to light up the night, PIAA provided twin front lights, a pair of fog-lights and large tail lights.

The only thing left to do was to add some flavour, a personal touch in other words. So the folks from Royal Enfield sprayed the 650cc scramblers with two different colours schemes - red and dark blue and handpainted the relief maps of favourite routes from the rally onto the tank and side panels.

The Great Malle Rally will take place next month, and unlike other closed off-road events, this one's open to all categories, including café racers and choppers. A bizarre event indeed! And if things go south, these custom Interceptor 650 twins will surely be there to save the day.
P.S Granted, the styling might be a bit polarizing to some, but they'll certainly get the job done.