Top 5 Best Scooters For Ladies
Modified On Jun 27, 2019 By Team Bikedekho for Hero Pleasure Plus
From the Vespa to the Iconic Scooty, here are our top picks for women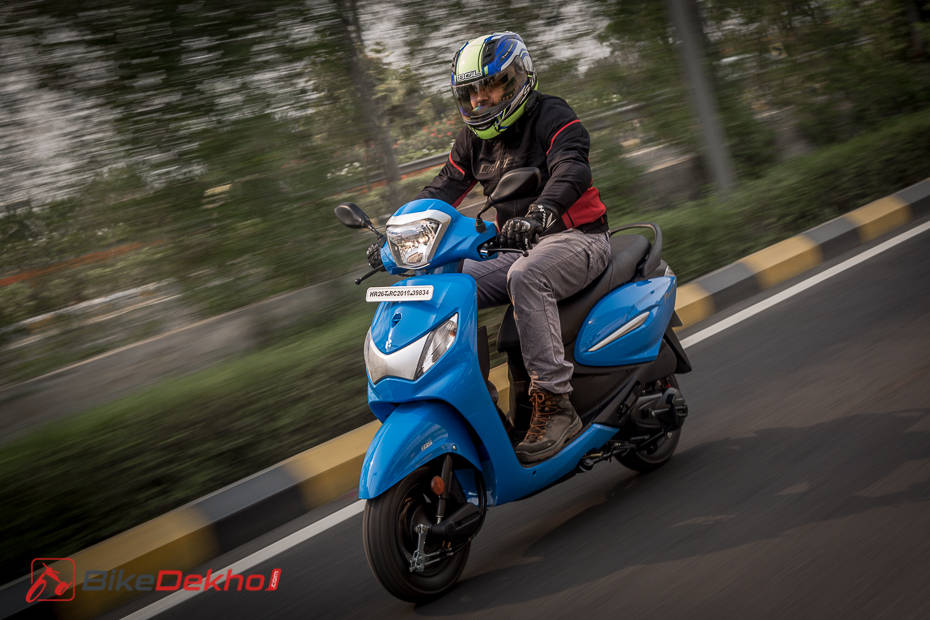 TVS' Scooty started the trend of scooters for women in the 90's, while Hero Pleasure popularized it with "Why should boys have all the fun?" in the mid-2000s. Over the years, while these two scooters themselves have undergone major changes, there are many options for the fairer sex to have fun on two-wheels now. And with so many options to choose from, it can be a little confusing. Fret not, we have picked the top five options for you based on funky looks, ease of use and convenience features.
Hero Pleasure+ (Rs 49,300 ex-showroom Delhi)

Hero's newest 110cc scooter, the Pleasure+ checks all the right boxes, one could ask for. It's fairly lightweight at 101kg, packs an ample, 8PS of power to zip past traffic and comes with seven different colours to choose from! Not to mention, it also gets a healthy amount of storage space, both under the seat and behind the front apron. All of this, coupled with Hero's widespread service network means you have a no-nonsense, reliable commuter. However, while reviewing the scooter, we found some niggles that can hamper your daily ride too.
Vespa Urban Club 125 (Rs 72,190 ex-showroom Pune)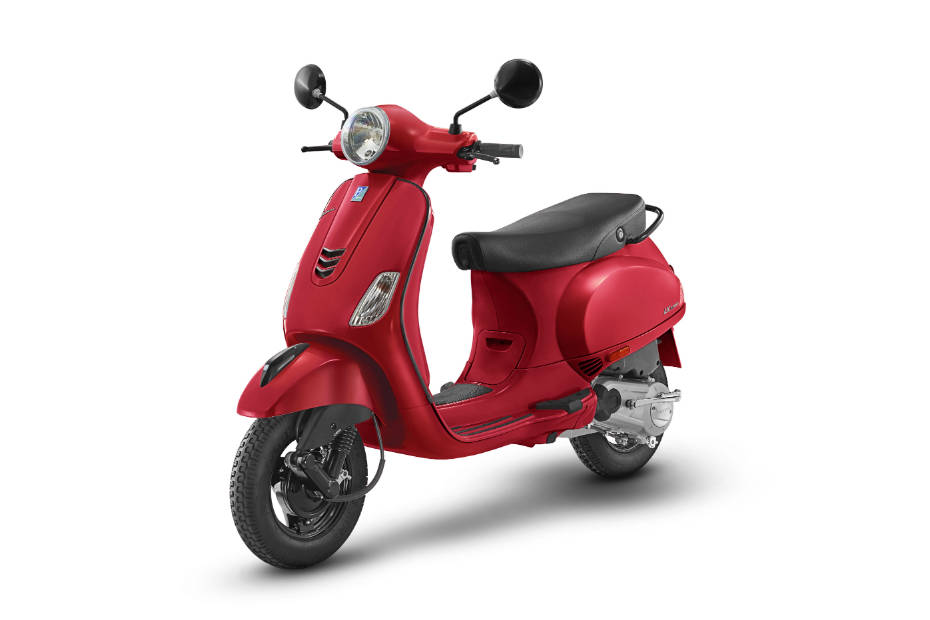 If you want to arrive in style, you can't go wrong with the recently launched Vespa Urban Club. While at Rs 72,190 (ex-showroom Pune), this might be the most expensive scooter on our list, it is actually the most affordable Vespa you can buy right now. Not only does it get a classic Italian design, but also gets four colour options. Powering it is a 125cc engine which makes 9.6PS of power and 9.9Nm of torque.
While the retro styling may work in its favour, the same cannot be said about its feature set. Despite being the most expensive offering on our list, the Vespa misses out on a semi-digital instrument cluster and LED headlamps, something which more affordable scooters offer.
Also Read - Vespa Urban Club 125 Launched In India At Rs 72,190
Yamaha Fascino (Rs 55,623 ex-showroom Delhi)

In case you want to stand out from the crowd, the Yamaha Fascino should be the perfect fit for you. The head-turning highlight of the scooter has to be its unique retro-styled design on a budget, setting it apart from any other scooter in the market. It also comes in 7 different colour options to choose from. Powering it is a fairly potent 113cc air-cooled engine, churning out 7.2PS of power and 8.1Nm of torque and a low kerb weight of 103kg.
The Fascino comes with a 21-litre storage space, which is plenty enough to store all your necessities. It also gets a 775mm seat height, which should make it accessible for any kind of rider. However, you do lose out on some modernities such as a semi-digital instrument cluster, LED lighting and more.
TVS Scooty Zest (Rs 51,820 ex-showroom Delhi)

TVS' Scooty has been the household name for scooters for the longest time, back when riding a two-wheeler was primarily a male-dominated affair. While it does maintain its classic styling, the Zest also comes with modern-day features such as LED DRLs, 19 litres of underseat storage capacity and CBS.
Powering it is a 109.7cc air-cooled engine which makes 8PS of power and 8.7Nm of torque. There are also six colours to choose from here. The Scooty Zest is also pretty accessible for anyone, tipping the scales at just 97kg (kerb) and with a saddle height of 760mm. However, the overall design does look a bit dated, especially compared to some of its rivals such as the Fascino and the Pleasure+.
Also Read - Top 5 Scooters For College Students: Honda Dio, NTorq 125, Aprilia SR 150 And More!
TVS Scooty Pep Plus (Rs 43,764 ex-showroom Delhi)

While the Zest might have modernized the 'Scooty' brand, it is the Pep Plus which still sports the quintessential scooty design. It is easily the most affordable pick in our list and also the lightest at 95kg. With an accessible saddle height of 765mm and more than half a dozen (red, gold, brown, black, blue, purple and pink) colour options to choose from, the Pep Plus can be perfect for someone starting college.

Not to mention, you also get nifty features such as a mobile charging socket. However, you might have to compromise on the power front, as its 87.8cc engine puts out a humble 5PS of power and 5.8Nm of torque.