Ather Scooters Now Available On Lease
Modified On Mar 20, 2019 By Niraj Kakade for Ather 340
Monthly rental starts from Rs 3,977 for the Ather 340 and Rs 4,220 for the Ather 450
The Ather 340 and Ather 450 can be leased for a period ranging between 13 months to 3 years.
Requires a down payment of Rs 30,000 for the Ather 340 and Rs 40,000 for the Ather 450.
Customers also have the chance to retain the scooter after the leasing period.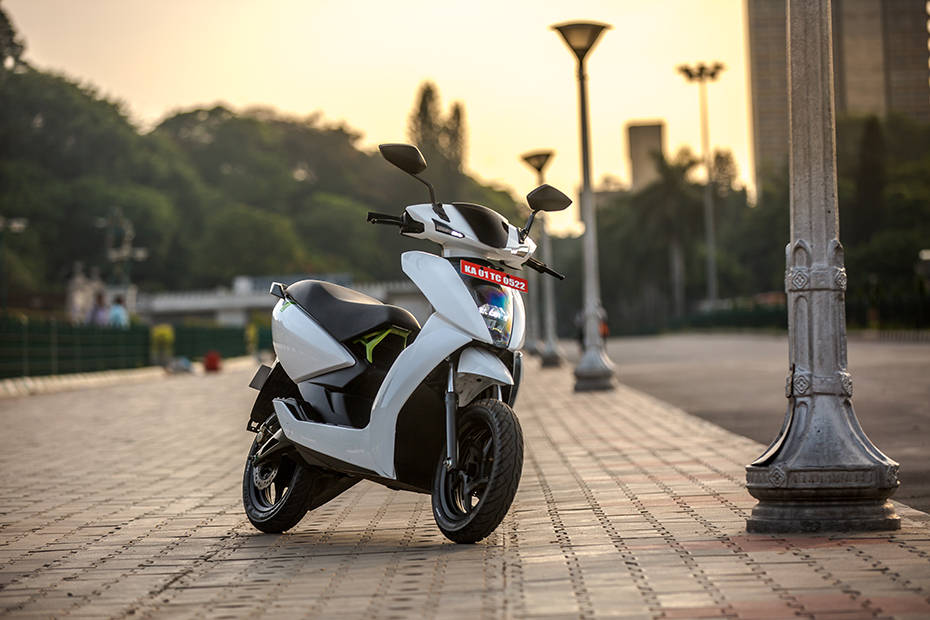 The switch from petrol-powered two-wheelers to electric ones is almost inevitable in the upcoming years. To make the process smoother, electric two-wheeler manufacturers have been introducing new programs to attract new buyers - a recent example being Hero Electric's exchange program. Now, Ather Energy, a Bengaluru-based e-scooter manufacturer, has announced a leasing program for its two scooters - the Ather 340 and the Ather 450. In fact, the company found its first customer under the new program a few days ago.
Also Read - Ather 340 vs Honda Activa 5G DLX: Running Cost Analysis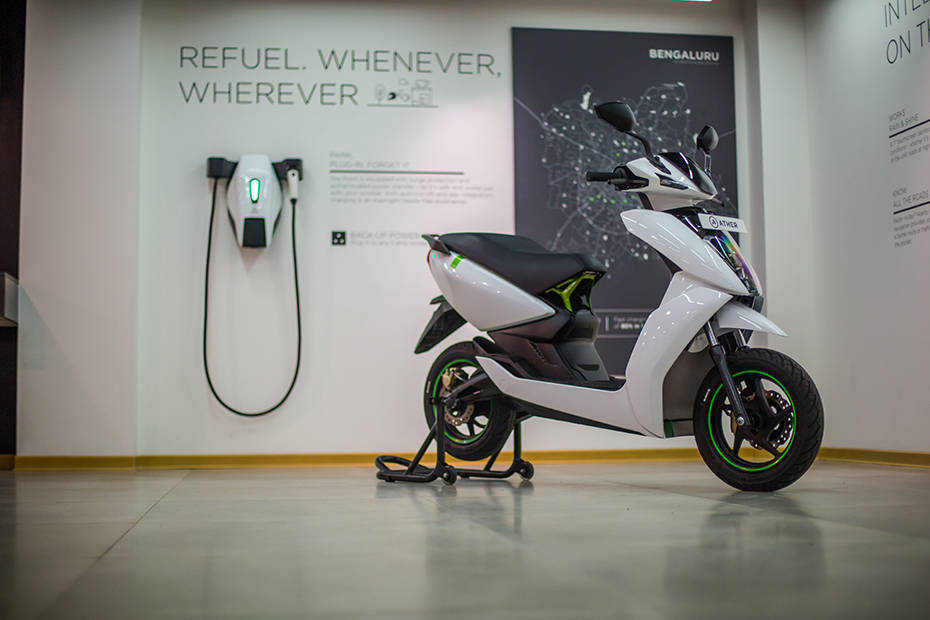 Starting with the Ather 340, interested customers can now lease the scooter for a minimum refundable amount of Rs 30,000 (goes up to Rs 65,000). The rental duration ranges from 13 months to 36 months, while the monthly rental amount starts from Rs 3,977 and varies as per your down payment. This amount covers the company's service subscription and the charging cable for the desired duration. If you plan on purchasing the scooter after the rental period, you'll have to shell out an additional Rs 15,000 to Rs 45,000, depending on the downpayment and the leasing duration.
Also Read - Ather 450 Electric Scooter: First Ride Review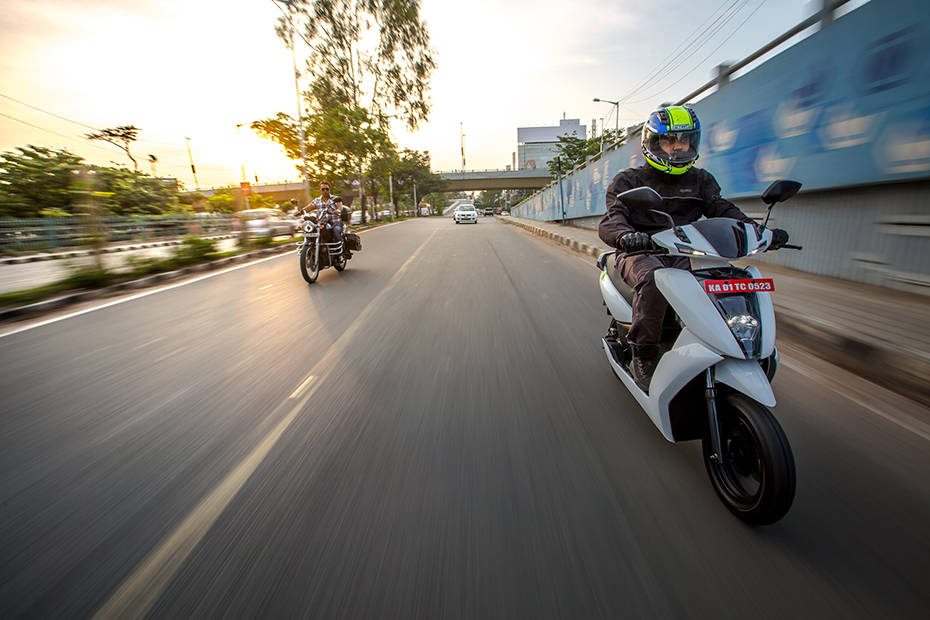 Similarly, customers can also opt for the Ather 450. However, here the refundable amount goes up to Rs 40,000 (max - Rs 75,000) while the monthly rental bill starts from Rs 4,220. However, unlike the Ather 340's plan, you get an additional home charging point with the 450. And if you plan on buying the e-scooter after the lease expires, prepare to shell out anywhere between Rs 15,000 to Rs 55,000, depending on your downpayment and leasing duration. As stated above, if you don't intend to go ahead with the purchase, the company will refund the initial down payment once the lease expires.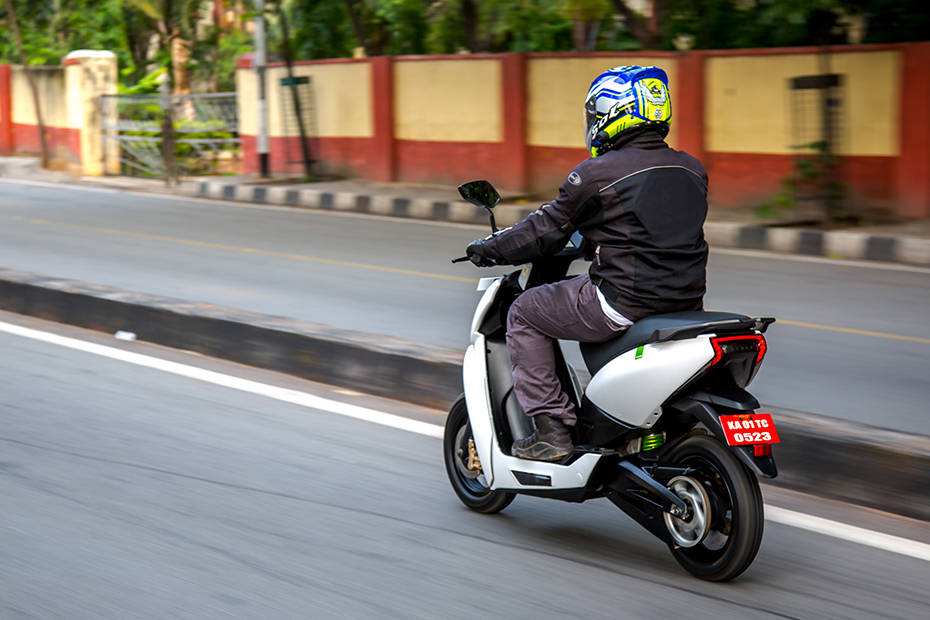 For a better understanding, let's take the cheaper Ather 340's cost analysis for example - (table attached below)
Sadly, Ather's services are currently limited to the city of Bengaluru. However, our recent conversation with officials from the company did reveal that the brand in working towards expanding its network into more cities. The second phase of expansion will see Ather dealerships and service centres open up in cities like Chennai, Hyderabad and Pune. While we did get to ride the scooter in Bengaluru back in 2018, we're yet to compare it with its rivals. So stay tuned for that!