Bajaj Dominar Completes 51,000km Journey From The Arctic To Antarctica
Published On Jun 10, 2019 By Gaurav Sadanand for 2019 Bajaj Dominar 400
Bajaj's Polar Odyssey spanned 3 continents, 15 countries and took over 99 days to complete
Riders Deepak Kamath, Avinash PS and Deepak Gupta completed to the hairy expedition astride the Bajaj Dominar without any support crew.
These riders were dealt a hand by some of the harshest weather conditions one could imagine.
Challenges comprised traversing through trails, off-road sections, heavy snow, rain and slush amongst others.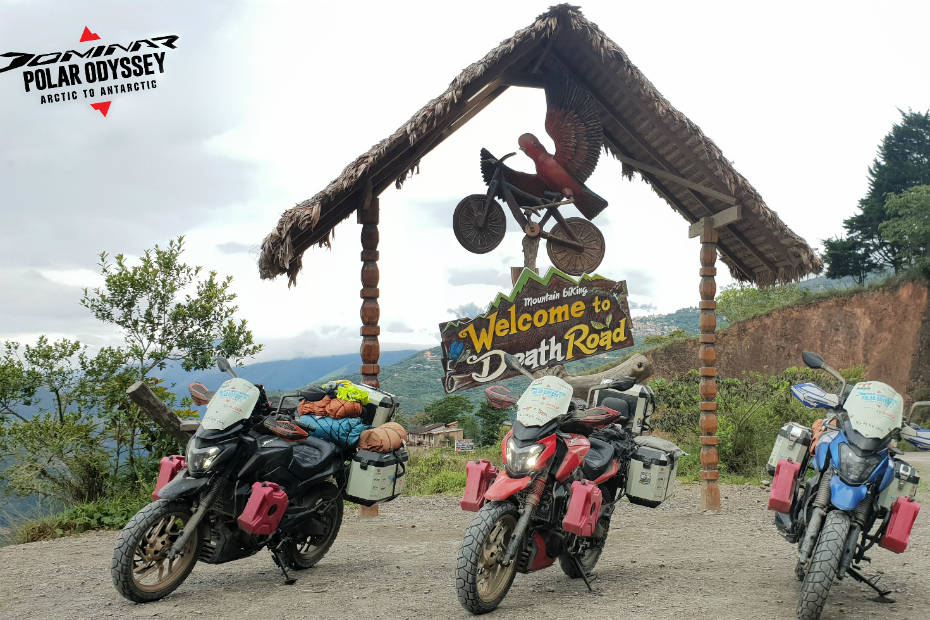 The Bajaj Dominar has become the first ever Indian bike to complete a 51,000km-long journey from the icy Arctic circle to the equally icy fields of Antarctica. To be specific, this journey concluded back in January year. Right now, though, Bajaj has released some epic footage chronicling this tremendous journey, which can be found on the Dominar YouTube channel. More on that below.
To recap, the Polar Odyssey, as Bajaj calls it, stretched across 3 continents, 15 countries and took over 99 days to complete. Riders Deepak Kamath, Avinash PS and Deepak Gupta completed the excursion using Dominars that weren't mechanically modified in any form save for the fitment of touring accessories.

The Polar Odyssey was flagged off from Pune on July 2018, post which the bikes were shipped off to the Arctic circle, the starting point of the epic ride. The three riders then rode the entire length and breadth of North and South America before making their way down to Ushuaia in Argentina. Traversing through 3 continents also brought with it its own set of challenges - from the scorching heat of Death Valley, USA, to sub-zero temperatures in the Antarctic.

Led by Deepak Kamath, the trio were dealt a hand of narrows tails, off-road sections, slush and loose gravel through heavy rains and snow blizzards. The Bajaj Dominars were also ridden through some of the most dangerous roads in the world - the Pan-American section of Chile's Atacama desert and Bolivia's infamous Death Road. All this without a single breakdown and no dedicated service support or backup team. A rather impressive feat for a 400cc touring motorcycle.

The only alterations made to the bikes were to support their touring needs. All three bikes were equipped with a larger windscreen, seats with better cushioning, knuckle guards, all-weather tyres, panniers and jerry cans for fuel and a raised front fender. On average, the folks covered over 500km a day.
The official Bajaj Dominar channel on YouTube now features a series of videos of the epic journey, including five episodes which essentially tell the whole story of the expedition along with some smaller videos. You can catch the full playlist here.