Aprilia, Vespa Announce Worth Rs 10,000 For Festive Season
Modified On Mar 20, 2019 By Gaurav Sadanand
The offers include free five-year insurance, service, roadside assistance and more!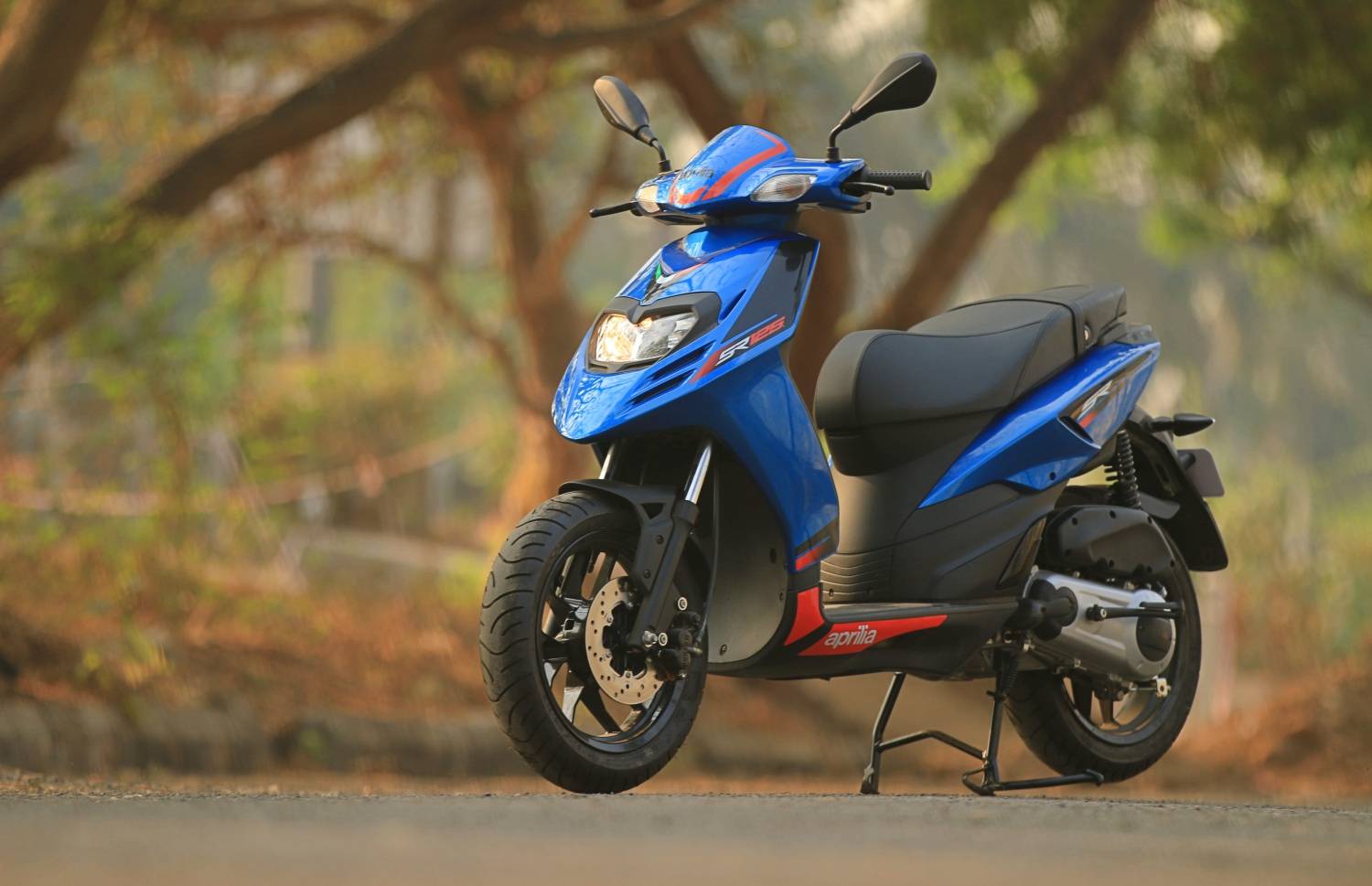 Piaggio Group's two-wheeler brands, Aprilia and Vespa, have announced its '5X Fun Offer' on their two-wheelers for the upcoming festive season. The offers are valid until October 2018. Customers get the option of choosing between three out of five offers worth a total of Rs 10,000. The options include:
5-year warranty - two years of standard warranty and three years of extended warranty
Free service for the first year
Free 2-year Roadside Assistance (RSA) with PayTM benefits upto the tune of Rs 5,000
EMIs at zero per cent interest
Down payment offer of Rs 3,999
The offers are aplicable on the entire Vespa range, including the SXL 125, SXL 150, VXL 125, VXL 150 and the recently launched Notte (Rs 68,845 ex-showroom Pune), and the Aprilia SR 125, SR 150 and SR 150 Race.
Here's the official statement from the Piaggio Group.
Press Release -
Vespa and Aprilia Scooters to get INR 10,000 plus worth benefits with '5X Fun Offer'
Included free mandatory five years insurance and warranty and host of more benefits.
September 11, Pune: Piaggio India is offering attractive festive season offers from September to October. Piaggio for the very first time will introduce '5X Fun Offer' on its Vespa and Aprilia range of two-wheelers. This unique offer provides customers with choice among three options that best suits their requirement. Customers can earn benefits worth INR 10,000 plus on both the Piaggio brands.
The Vespa scooter range featuring SXL125, SXL150, VXL 125, VXL150, Elegante including the newly launched Notte which is priced INR 68,845 (ex-showroom Pune) and Aprilia SR 125, SR 150 and SR 150 Race are included in the festive season promotion. The '5X Fun Offer' includes five years warranty and insurance for 125 cc Vespa and Aprilia models and benefits for 150 cc models.
Under the '5X Fun Offer', customers can enjoy five years free warranty which includes two years of standard warranty and three years of extended warranty. Additionally, the customers can avail free service for the first year, and two years of 'On Road Assist' clubbed with PayTM benefits worth INR 5000 or lucrative payment methods like zero cost EMI or low down-payment of INR 3,999.
Commenting on the special festive offer, Mr. Diego Graffi, CEO and MD Piaggio India said, "Piaggio welcomes the festive season with its prime and inclusive offer on Vespa and Aprilia range of scooters. Consumers value both the brands for their stylish looks, sturdy designs and Italian elegance. Our unique festive offer has been launched as a step in that direction and it celebrates the spirit of choice for customers".
Mr Ashish Yakhmi, Head – Two -Wheeler business added, "Consumers can own our legacy and celebrate the spirit of life and freedom. Our '5X Fun Offer' is not only a lucrative package that adds value to the cost of ownership but also provides financial benefits to the customers. Piaggio will be absorbing the insurance cost for five years and will also additionally provide five years warranty at no extra charge, making it a one-of-a-kind offer."