Yamaha R15 V3.0: Pros, Cons & Should You Buy One?
Modified On Apr 25, 2019 By Benjamin Noel Gracias for Yamaha YZF R15 V3
Let's take a look at the entry-level sportsbike's strengths, weaknesses and reasons to buy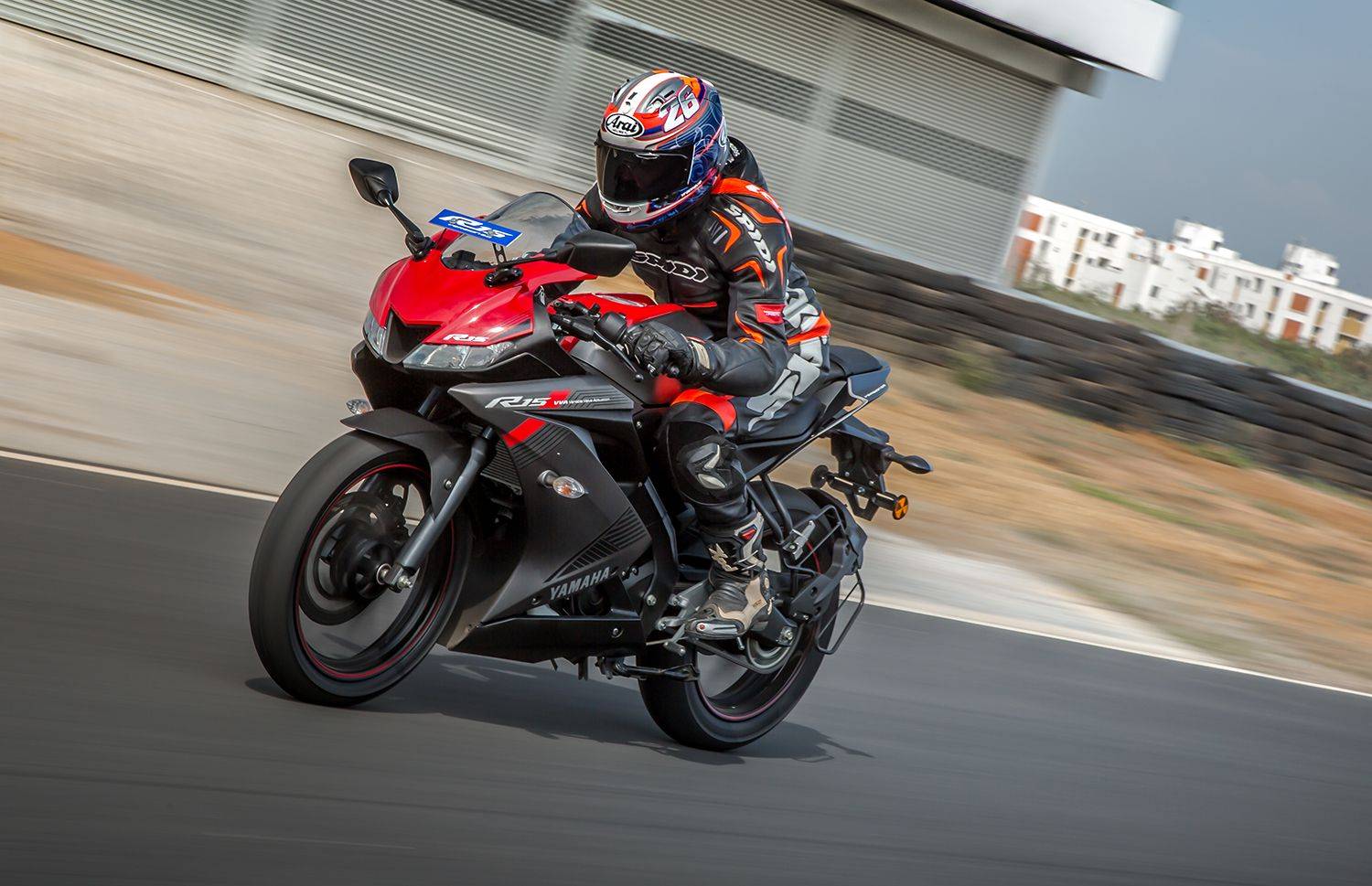 Yamaha's R15 V3.0 is quite the step up from its predecessor, the R15 V2.0. It gets better performance, more kit and is more track-focussed now. But with its newfound strengths come some associated weaknesses as well, and we will be discussing those in detail here.
Pros:

Premium looks:
Yamaha has gone for a complete cosmetic overhaul here and the new R15 V3.0's design is inspired by its larger siblings, the R6 and R1. Dubbed the R-series design, the third generation R15 features sharp cuts and floating panels. We particularly like the tail section which like the larger Yamahas gets floating panels. The windscreen has become larger to enable the rider to tuck in better. Overall the bike has become bigger: it is 20mm longer, 55mm wider and 65mm taller than its predecessor.
Also read: Yamaha R15 V3.0: Track Ride Review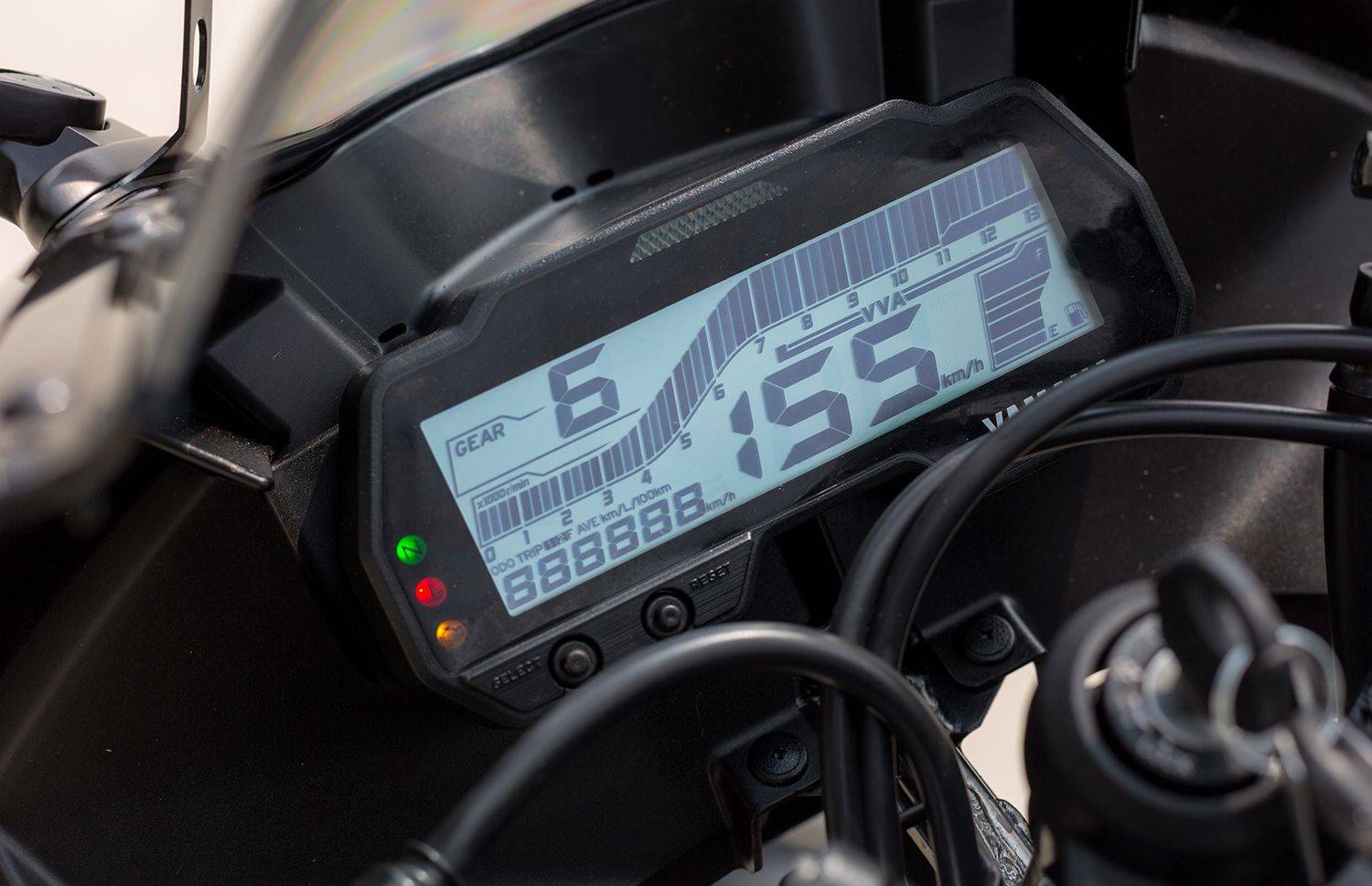 More features:
For starters, you get LED headlamps and tail lamp. Then there is the full digital instrument console that offers not just your standard information about speed, engine rpm and fuel level; but also instantaneous and average fuel consumption data. You can also opt for a USB port from Yamaha's accessories list.
More performance:
The R15 V3.0 gets a larger 155cc liquid-cooled single-cylinder motor that now delivers 19.3PS and 15Nm of torque. That's 2.3PS more than the previous generation R15. Despite being a high-revving motor, thanks to Variable Valve Actuation (VVA) tech, the new R15 V3.0 offers ample bottom end grunt. It offers as much tractability as larger and torquier 200cc bikes. In fact the R15 V3.0 accelerates quicker than the TVS RTR 200 twins (FI & carb variants) and the Pulsar NS 200! It also gives better fuel efficiency than the two. The 47.92kmpl highway efficiency and 48.75kmpl city efficiency is on par with most 150-160cc bikes.
Also read: 2018 Yamaha YZF-R15 V3.0 Road Test Review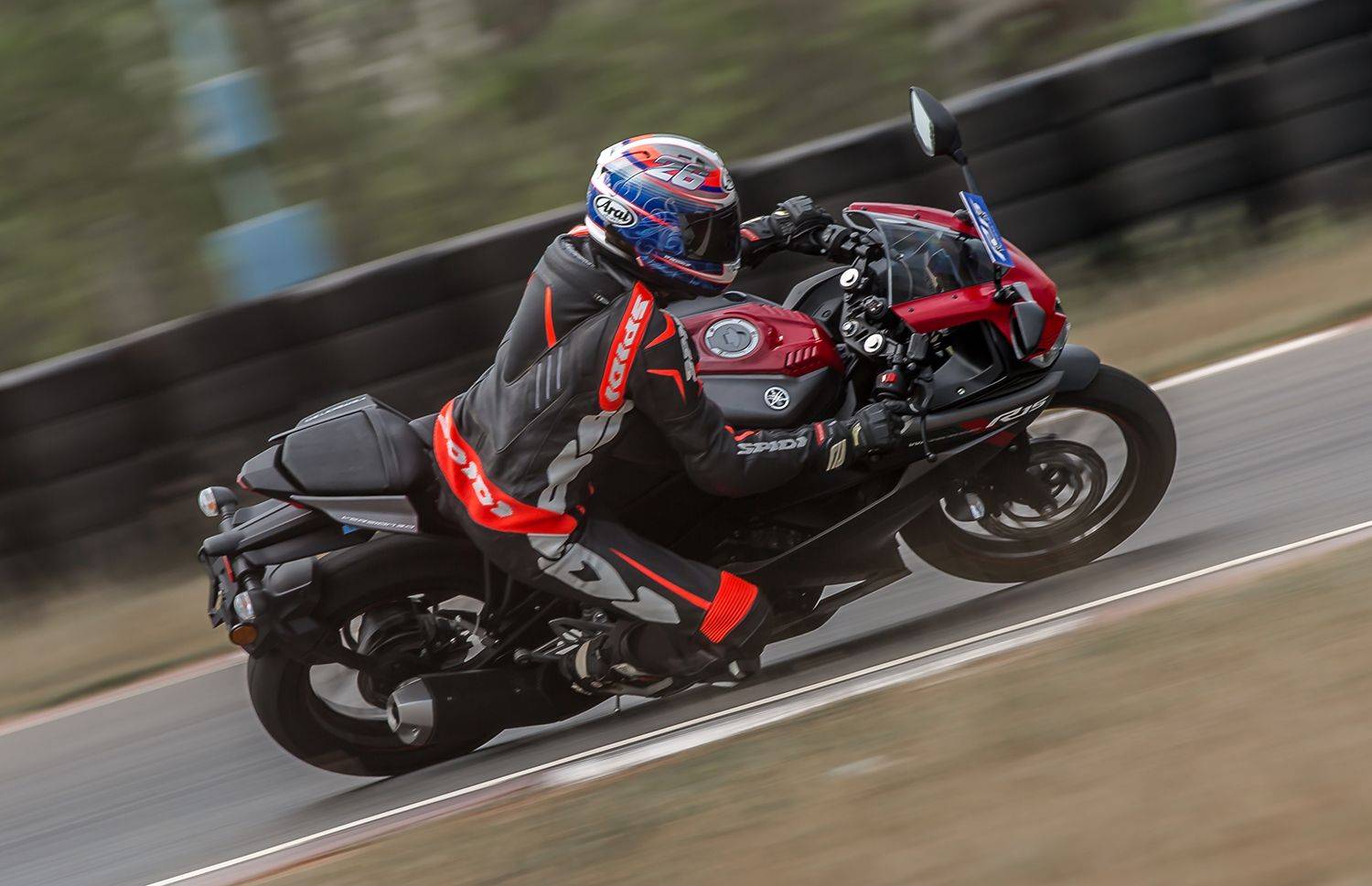 More fun to ride:
The R15 V3.0 is not just a serious performer but also offers sharper dynamics. Its lightweight front end makes the bike easy to manoeuvre in city traffic while the sharp steering is a joy to use in twisty sections. It is quite stable on the highway as well, with not much bother from crosswinds. You have the option of a rear Metzeler Sportec M5 radial tyre but for road use, the stock MRF Zapper setup works well too.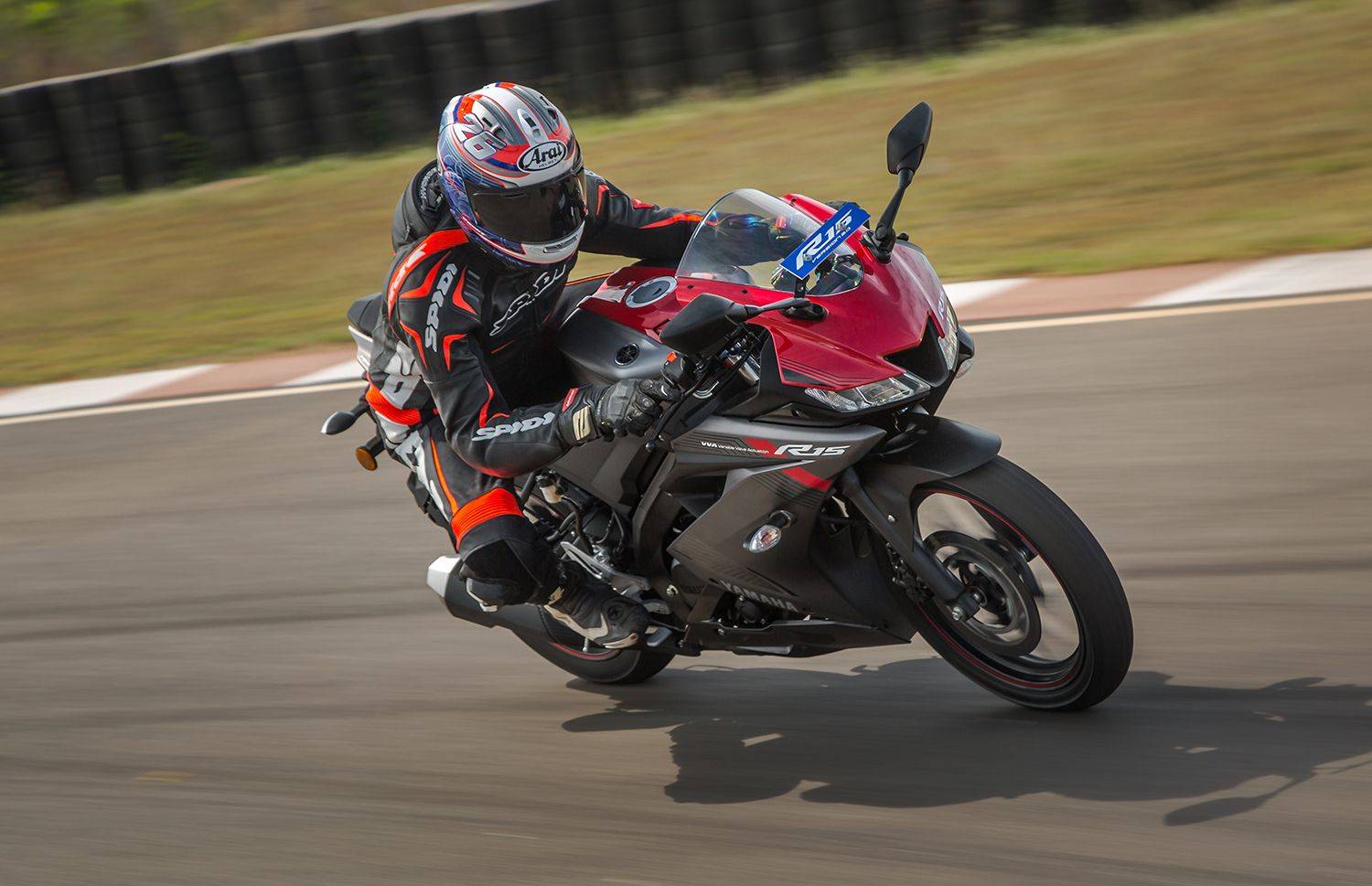 Fantastic brakes:
Yamaha hasn't skimped on the R15 V3.0's braking and offers the bike with a dual-channel ABS setup. At the front you get a 282mm disc with ByBre 2-piston calipers and at the rear, a 220mm disc. You have a sharp initial bite from the front brakes and good feedback through the lever.
Cons: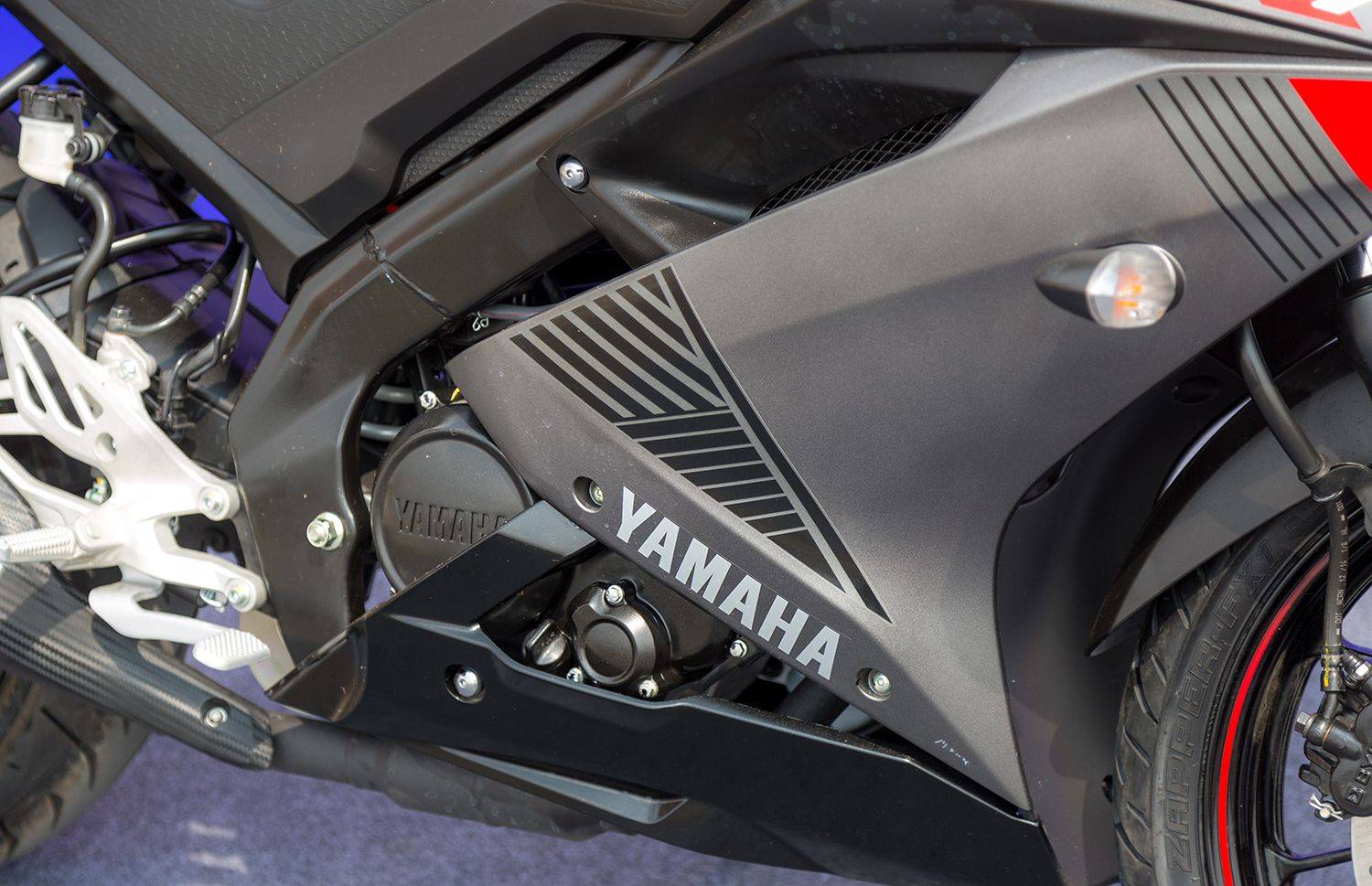 Lacklustre build quality:
While the previous two generations of the R15 had impressive build quality, the same can not be said about the new bike. The bike we tested had unfinished welds on the headstock and frame, unfinished plastic bits and uneven panel gaps around the fuel tank and tail section panels. Not something we'd expect from a premium 150cc bike.

Committed ergonomics:
This generation of the R15 is more track-focussed than its predecessors. It gets a more committed riding position that is great for the racetrack but quite uncomfortable for everyday use. Riding the R15 V3.0 for extended periods will cause minor discomfort to your wrists and upper back. The seat, at 815mm, is on the taller side. In the city, you need to be careful as the clip-on handlebar's proximity to the fuel tank can pinch your thumbs at full lock. This also makes opening the throttle difficult when you have the handlebar turned right at full lock. On the highway, pinning open the throttle will have your wrist at an awkward position and will cause a lot of discomfort over long-distance rides.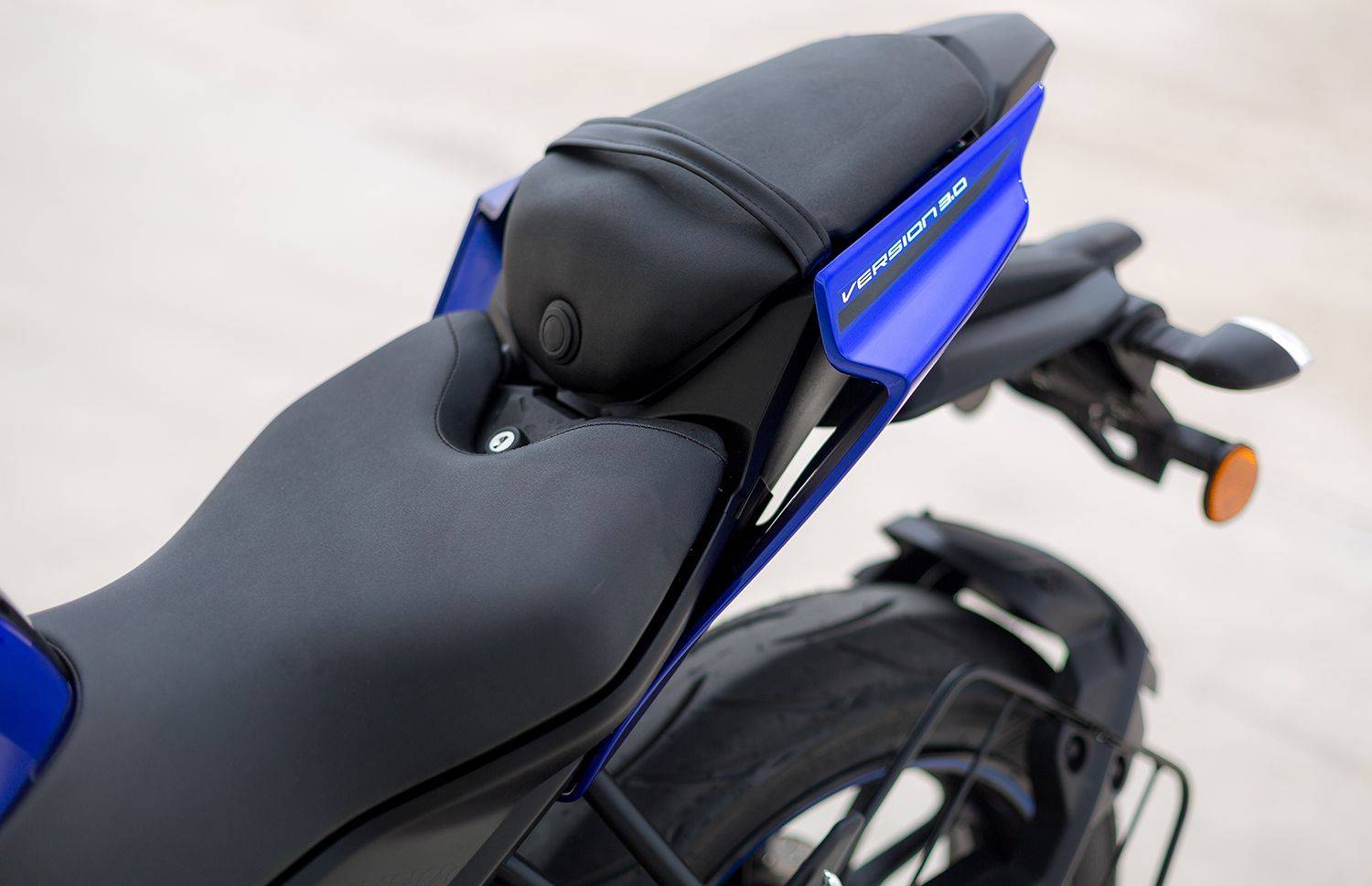 Unhappy pillion:
Like its predecessor, the pillion seat on the R15 V3.0 is set quite high and takes an effort to climb atop. The mass-forward design also means a small pillion seat and no grabrails. Something your pillion won't appreciate.
Also read: KTM 125 Duke: Road Test Review
Should you buy it?
The previous generation R15 V2.0 was a fantastic bike on track and the new R15 V3.0 takes forward the game to a whole new level. However, this upgrade comes at the price of comfort and ergonomics. At Rs 1.4 lakh (ex-showroom, Delhi), the R15 V3.0 is a competent track tool and a good bike to hone your cornering skills with. The Yamaha R15 V3.0 is the bike to go for if you are willing to overlook its extreme ergonomics or have an everyday bike in the garage. Your other option will be the KTM 125 Duke (Rs 1.25 lakh) which offers premium underpinnings but misses out on performance. A proper budget sportsbike the R15 V3.0 is.