TVS iQube Electric vs Bajaj Chetak Electric: Spec Comparison
Modified On Jan 26, 2020 03:01 PM By Praveen M. for TVS iQube Electric
Here's how two of the newest modern connected electric scooters fare against each other on paper

Weeks after Bajaj launched the Chetak electric scooter, TVS commenced its electric onslaught with the launch of the iQube electric scooter in the country. Both are priced similarly at Rs 1.15 lakh on-road for the TVS iQube Electric and Rs 1.15 lakh, ex-showroom for the Bajaj Chetak electric scooter. Here's how they perform against each other on paper:
Powertrain:

Thanks to slightly higher continuous power, the Bajaj Chetak electric scooter should feel brisk when it comes to sustained acceleration. However, the iQube Electric gets a higher top speed in Sport mode, which should help in covering distances rather quickly. Of course, that comes at the expense of battery life. Since Bajaj has limited the top speed to 60kmph in both modes, the difference in range wouldn't be that much, at least on paper. Which brings us to…
Range:

Interestingly, both scooters use a conventional 5A charging socket and take the same amount of time to charge completely. There's no fast charging even as an option in either of the scooters. While the Bajaj Chetak offers better range, it relies on the home charging system to juice up. On the other hand, the lower range of the TVS iQube Electric is compensated with both a complimentary home charging system and a public charging infrastructure for better usability.
Another interesting aspect of the TVS iQube's battery pack is that it is divided into three units. One of them is located under the floorboard for a lower centre of gravity. The other two are located at the back. The Chetak's battery pack is located at the rear portion of the scooter.
Underpinnings: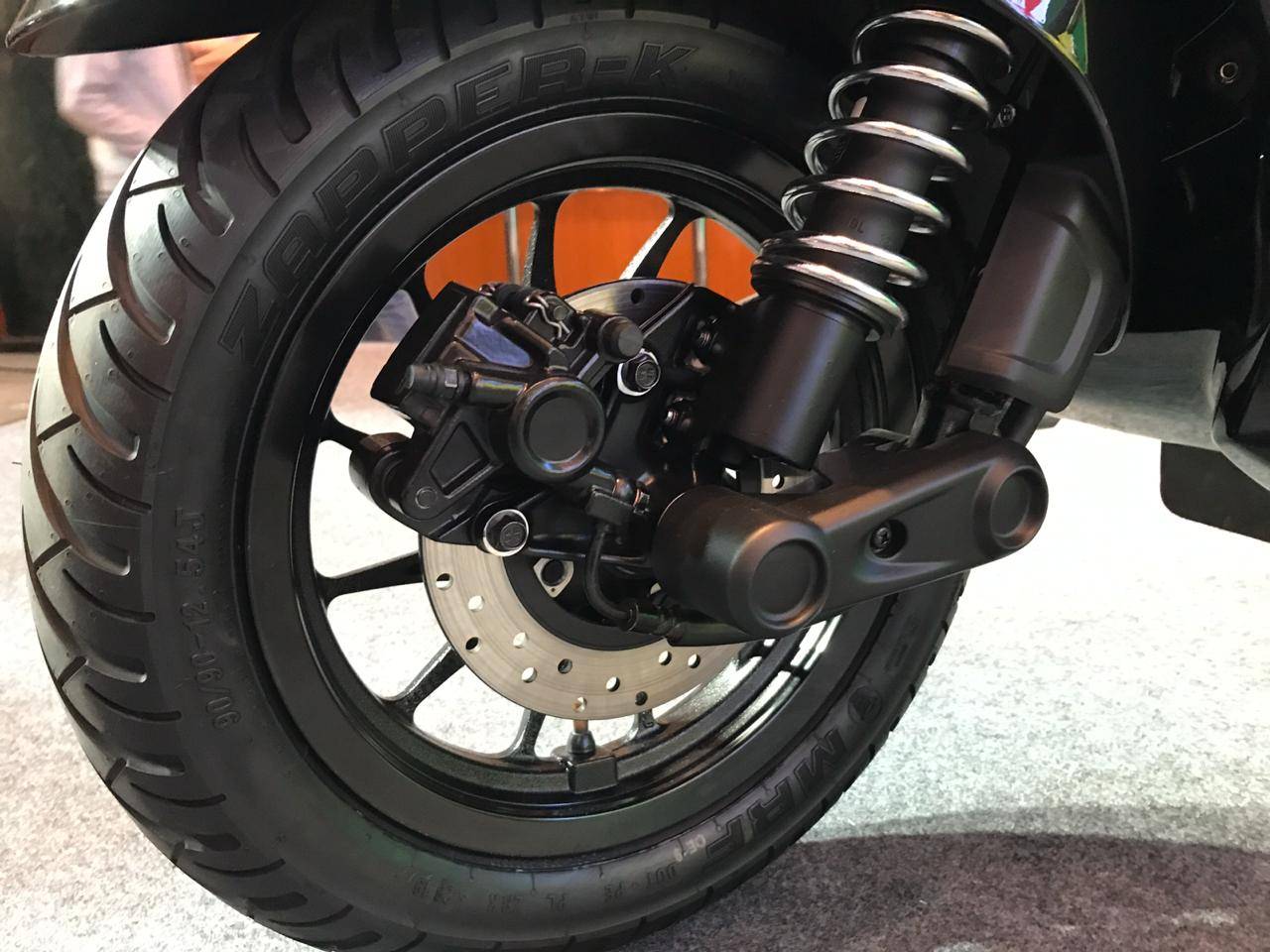 The TVS iQube Electric scooter gets a conventional fork whereas the Bajaj Chetak gets a trailing link suspension in a bid to emulate its forefather. In terms of dynamics, a dual shock absorber setup at the rear is theoretically slightly less superior to a monoshock unit as there is a tendency to have differential damping rates in the former compared to uniform damping in the latter. As far as the braking hardware and wheels are concerned, both scooters have a similar setup. A proper road test should give us a better idea about the scooters' handling.
Pricing:

The Bajaj Chetak electric costs Rs 1,19,279 (on-road Bengaluru) for the Premium variant. The TVS iQube Electric scooter will set you back by Rs 1.15 lakh (on-road Bengaluru). While the TVS iQube electric offers better performance, the Chetak electric compensates with better range. Moreover, the Chetak enjoys a wider presence at the moment (13 dealerships in Bengaluru and 4 in Pune). The TVS iQube is available only at 10 dealerships in Bengaluru at present. Both scooters come with a 3-year/ 50,000km warranty as standard.