Suzuki ABS/CBS Prices Revealed
Published On May 24, 2019 By Benjamin Noel Gracias for Suzuki Burgman Street
Suzuki's entire motorcycle range now gets ABS as standard fitment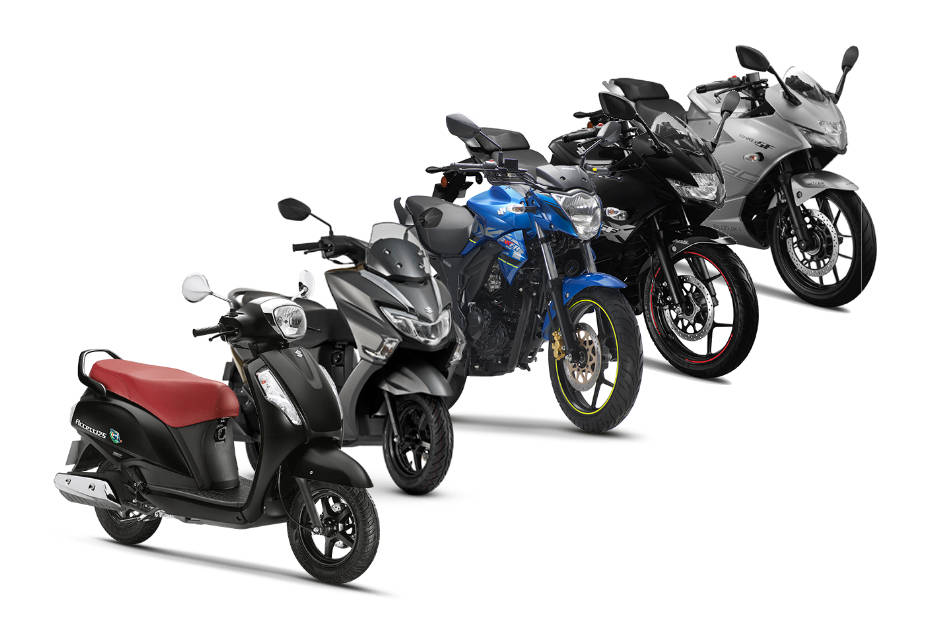 Suzuki has five motorcycles and three scooters in its portfolio.
Baring the Gixxer SF 250 which gets dual-channel ABS, Suzuki's entire bike range built in India gets single-channel ABS.
The Japanese bikemaker recently launched its new 2019 Gixxer SF and all-new Gixxer SF 250.


Suzuki Motorcycles and Scooters India has listed its current range of bikes and scooters equipped with ABS and CBS on its website. The Japanese bikemaker now sells five bikes and three scooters that have ABS or CBS as standard. This week, they also launched an all-new 250cc faired motorcycle called the Gixxer SF 250 along with the next generation 150cc Gixxer SF. Along with the new CBS and ABS bikes and scooters are two-wheelers that do not get any of the safety aids. These ones are essentially leftover stock from before the ABS deadline, which Suzuki is looking to clear. They also discontinued a few scooters. The price difference between the non-CBS and CBS scooters vary from Rs 1,200 to 1,800. For non-ABS and ABS-equipped motorcycles, the difference is between Rs 6,330 to Rs 7,300.
Also read: Suzuki Burgman Street: Road Test Review

Here is a quick look at Suzuki's new ABS/CBS price list:
| | |
| --- | --- |
| CBS-equipped scooters | |
| | |
| Suzuki Access 125 | Price ex-showroom, Delhi |
| Drum | Rs 55,977 |
| Drum with CBS | Rs 57,219 |
| Disc | Rs 58,350 |
| Disc with CBS | Rs 60,188 |
| | |
| Suzuki Access 125 SE | Price ex-showroom, Delhi |
| Disc | Rs 60,046 |
| Disc with CBS | Rs 61,788 |
| | |
| Suzuki Burgman Street | Price ex-showroom, Delhi |
| Disc | Rs 69,208 |
| | |
| ABS-equipped motorcycles | |
| | |
| Gixxer | Price ex-showroom, Delhi |
| Disc | Rs 81,550 |
| Disc with ABS | Rs 88,941 |
| | |
| Gixxer SP | Price ex-showroom, Delhi |
| Disc | Rs 82,607 |
| Disc with ABS | Rs 88,941 |
| | |
| Old Gixxer SF SP | Price ex-showroom, Delhi |
| FI with ABS | Rs 101,906 |
| | |
| New Gixxer SF | Price ex-showroom, Delhi |
| FI with ABS | Rs 109,870 |
| | |
| Intruder | Price ex-showroom, Delhi |
| Carb with ABS | Rs 101,362 |
| FI with ABS | Rs 108,162 |
| | |
| Gixxer SF 250 | Price ex-showroom, Delhi |
| FI with dual-channel ABS | Rs 1,70,655 |