KTM E-Duke Electric Bike Incoming
Modified On Feb 11, 2022 11:16 AM By Praveen M. for KTM E-Duke
Investor presentation reveals KTM is working on an electric Duke, which will have the same powertrain configuration as the Husqvarna E-Pilen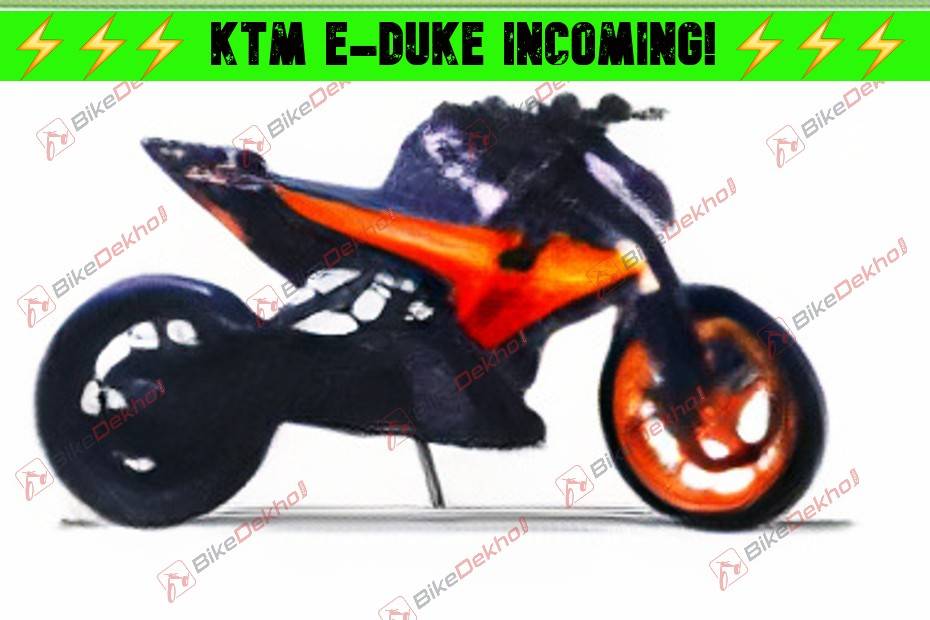 KTM's parent company, Pierer Mobility AG's recent investor presentation reveals the Austrian bikemaker is working on an electric naked, called the KTM E-Duke, in parallel to the Husqvarna E-Pilen.
The KTM E-Duke will share its powertrain with the Swede sibling, which includes an electric motor with 10kW nominal power, and a 5.5kWh fixed lithium-ion battery pack. Husqvarna had unveiled the E-Pilen Concept in April 2021, and the KTM E-Duke will be based on the same platform. Expect the E-Duke to also have a similar claimed range as the E-Pilen concept, which is 100km.
Even though KTM had tied up with Honda, Yamaha, and Piaggio in September 2021, the details in the investor presentation confirm the E-Duke (and the Husky E-Pilen), in particular, will not have a swappable battery pack. This is presumably to keep the costs in check, as designing a chassis to accommodate a removable battery pack is a complicated, costly process.

Back in September 2020, Pierer Mobility AG's investor presentation revealed the E-Pilen was slated for a launch in March 2022 but now its timeline has been updated to TBD (To Be Disclosed). Looks like its launch timeline might get deferred, there will possibly be a late 2023 unveil of the production spec version. Expect KTM to also take the wraps off the E-Duke alongside.
KTM isn't entirely new to the EV bandwagon as it has already dabbled in the electric motocross bike segment with the KTM E-Ride range. Considering both the Husky E-Pilen and the E-duke share the same powertrain and basic battery configuration, it is likely that the two bikes are sharing the same platform, just like how the Vitpilen and Svartpilen range are based on the KTM Duke family. As a result, even though the basic specs might be similar, Husqvarna and KTM will be targeting different audiences with the respective e-bikes.
These e-bikes will be beginner-rider-friendly, and will be crucial for KTM to build a strong base in the burgeoning EV space. By the time the KTM electric bikes enter the EV space in India, we'd already have the Ultraviolette F77 catering to the premium performance electric bike segment. It'll be interesting how the upcoming KTM E-Duke will stack up against the Desi e-naked.