TVS NTorq 125 SuperSquad Edition: Photo Gallery
Published On Oct 21, 2020 04:01 PM By Praveen M. for TVS NTORQ 125
Geek out over these detailed images of the Avengers-inspired edition of the NTorq 125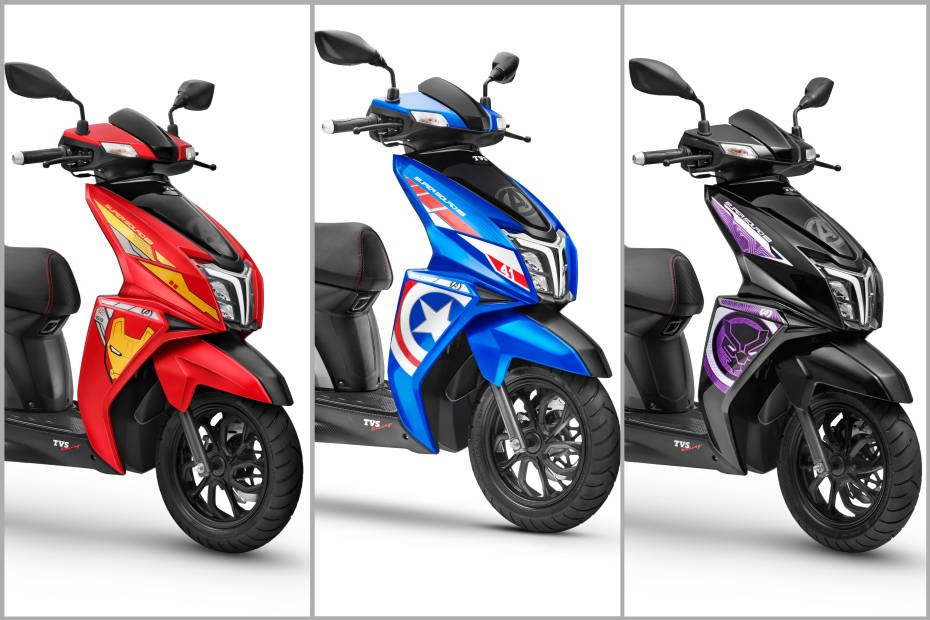 TVS surprised us with the launch of Marvel's Avengers-inspired versions of the NTorq 125 yesterday, called the SuperSquad Edition. Priced at Rs 77,865 (ex-showroom Delhi), the scooter is pricier than the Race Edition by Rs 2,500. Take a look at the detailed images showing all the painstaking attention-to-detail in these scooters: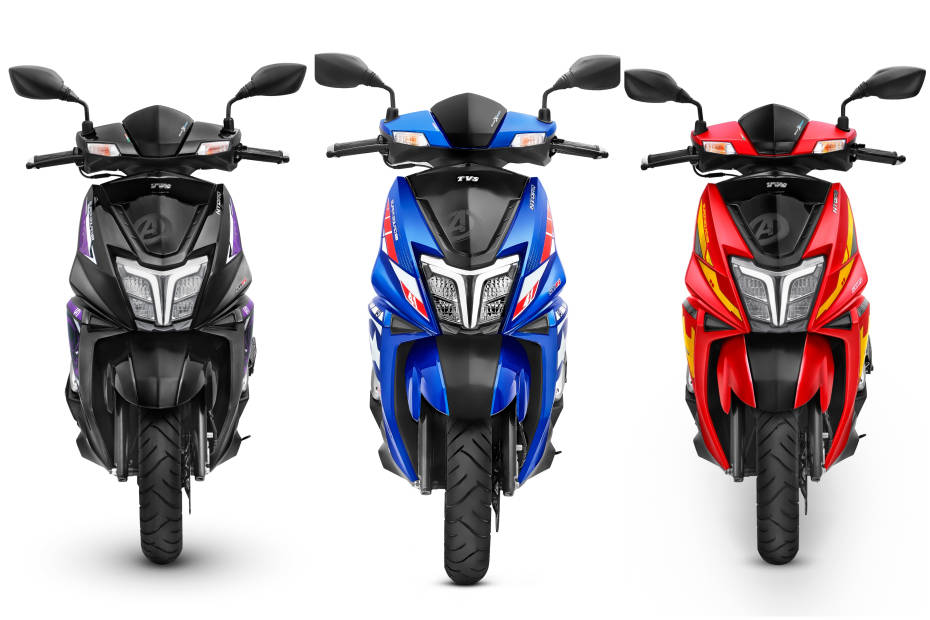 Thankfully, all the three colour editions come with an LED headlight as standard, just like the Race Edition. It goes really well with the badass theme of the scooter.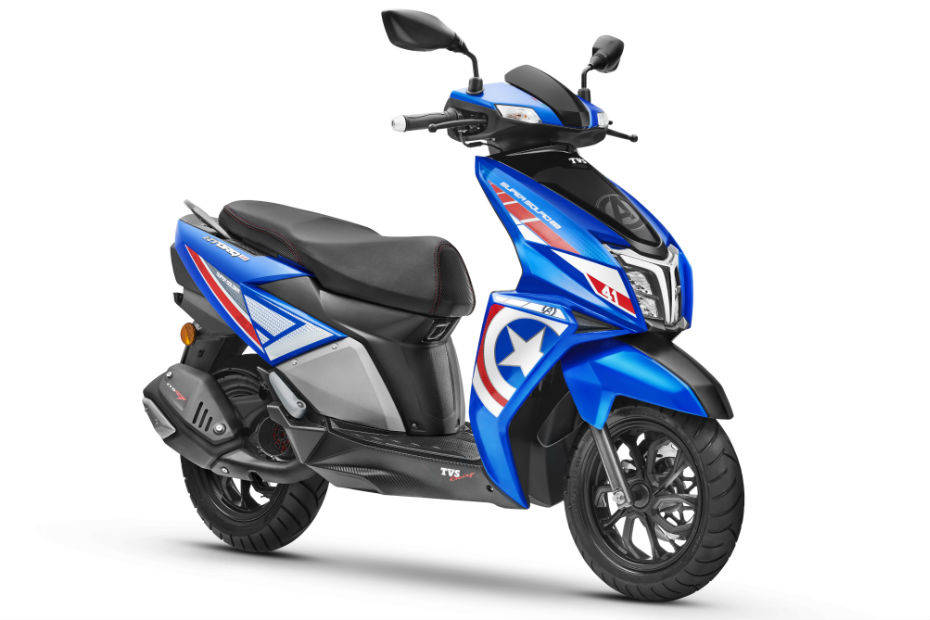 As the colour scheme suggests, the Combat Blue Edition is inspired by Marvel's Captain America, the supersoldier with a near-indestructible Vibranium shield. The scooter gets a blue, white and red colour scheme with the trademark shield on the apron. The black shade running across the centre also gives it a distinctly sporty look.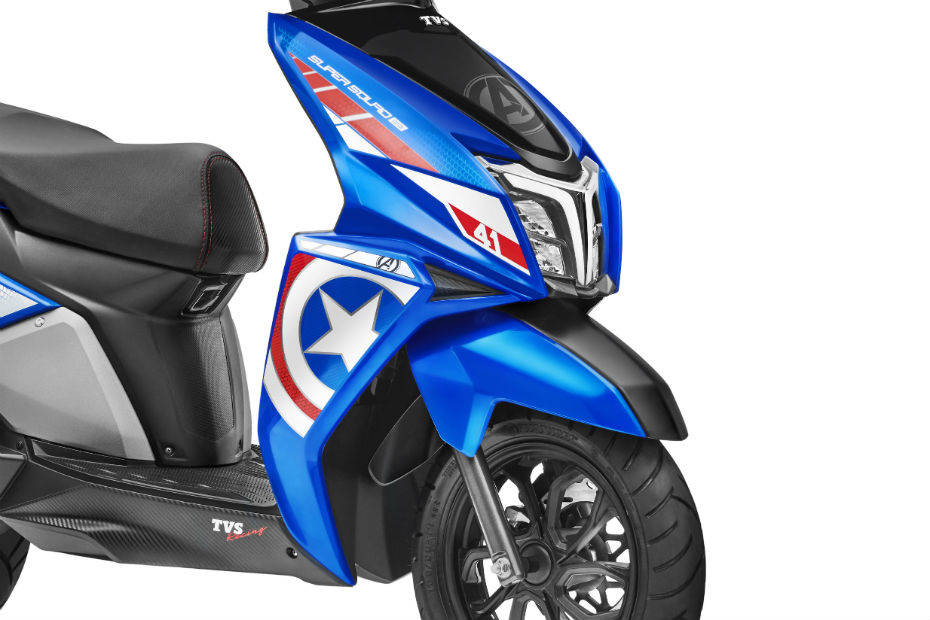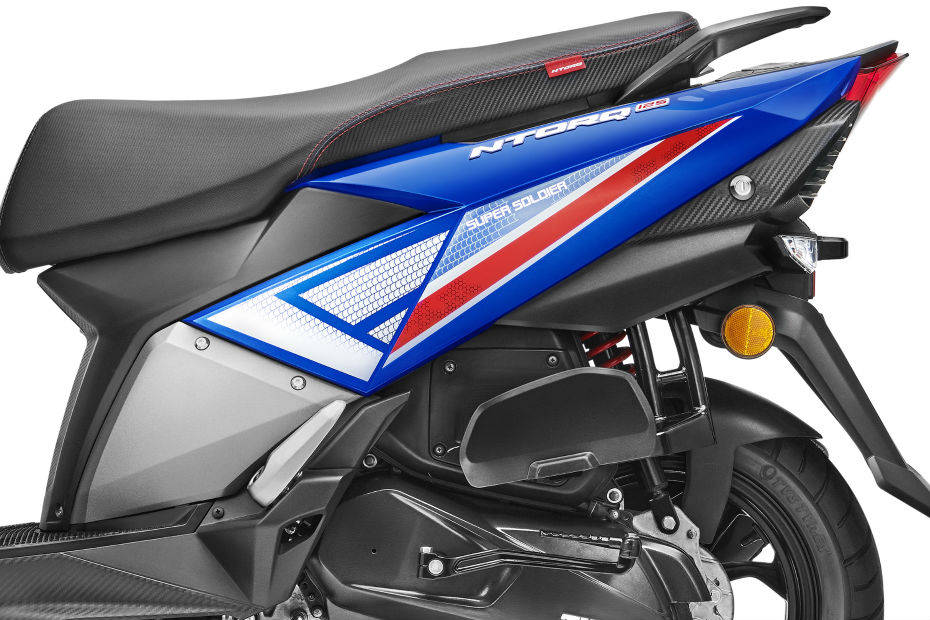 A closer look at the apron reveals the Avengers logo sitting just above the shield on top of the headlamp. The number '41' signifies the year in which the character was introduced in the Marvel Universe (1941). It also flaunts 'Super Squad Edition' stickers on the left side of the apron and 'Super Soldier' on the side panels at the rear.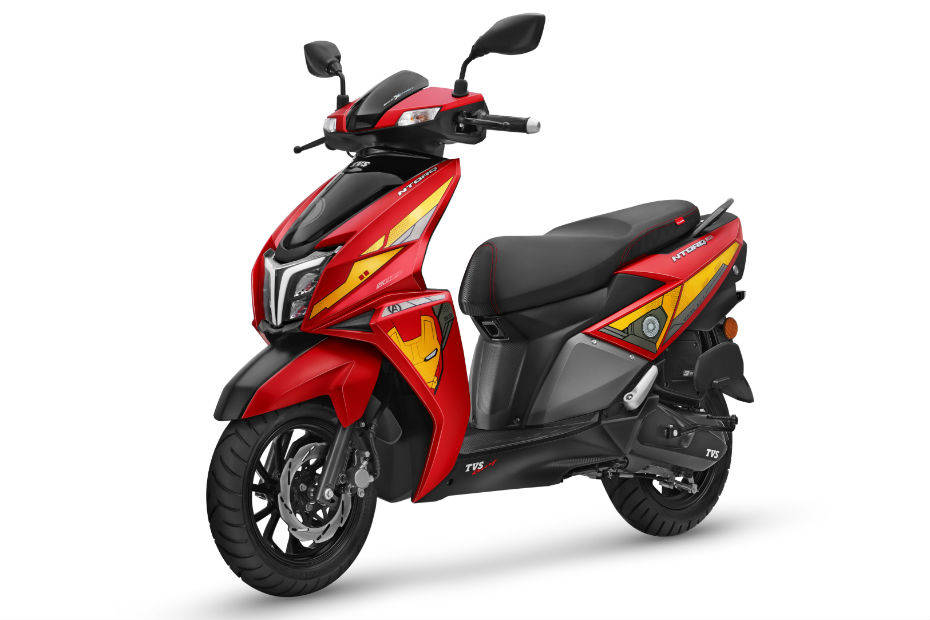 The Iron Man comic series written by American comic book writer Matt Fraction carries the tagline, 'The Invincible Iron Man'. That's from where this colour variant gets its name, Invincible Red.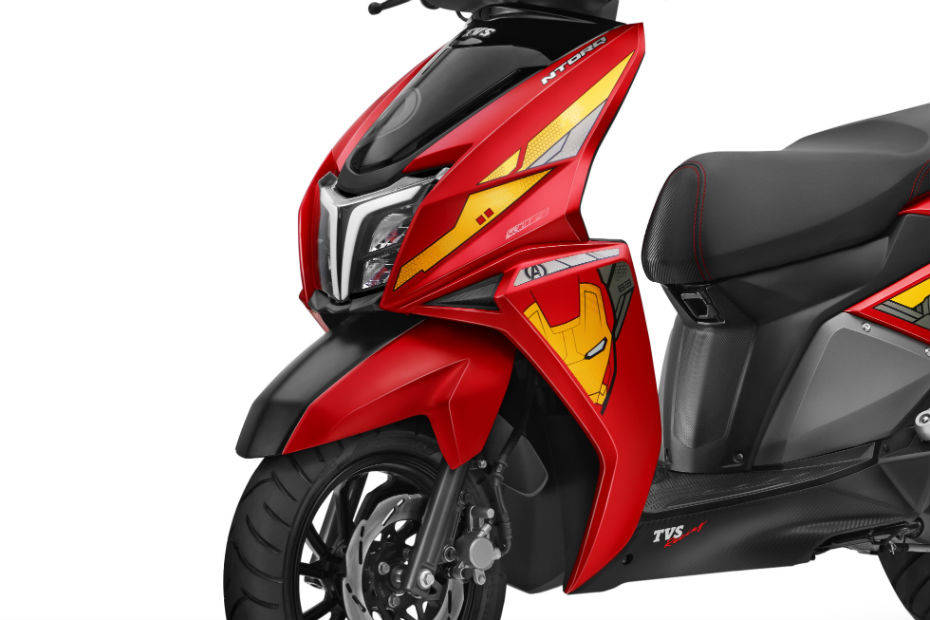 The trademark genius, playboy and philanthropist's Iron Man helmet adorns the apron with the number '63' right next to it, a reference to the year the character was introduced in the Marvel Universe (1963).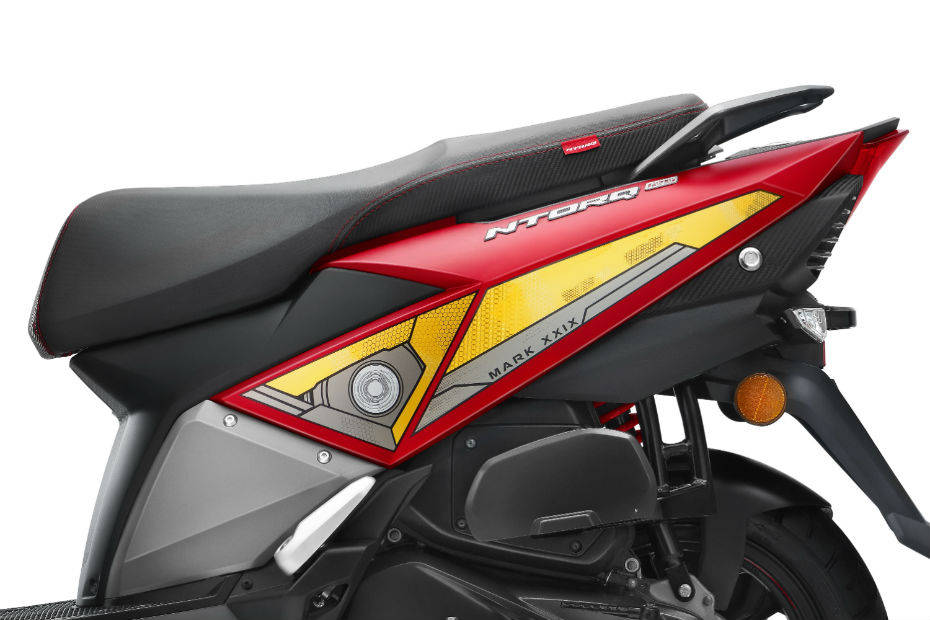 Apart from his genius intellect, Iron Man's source of strength is his Arc Reactor which features right below the rider's seat. The inscription 'Mark XXIX' is actually a reference to Iron Man's suit codenamed Fiddler. It's a suit designed for construction work, complete with a pneumatic jackhammer in place of the left hand.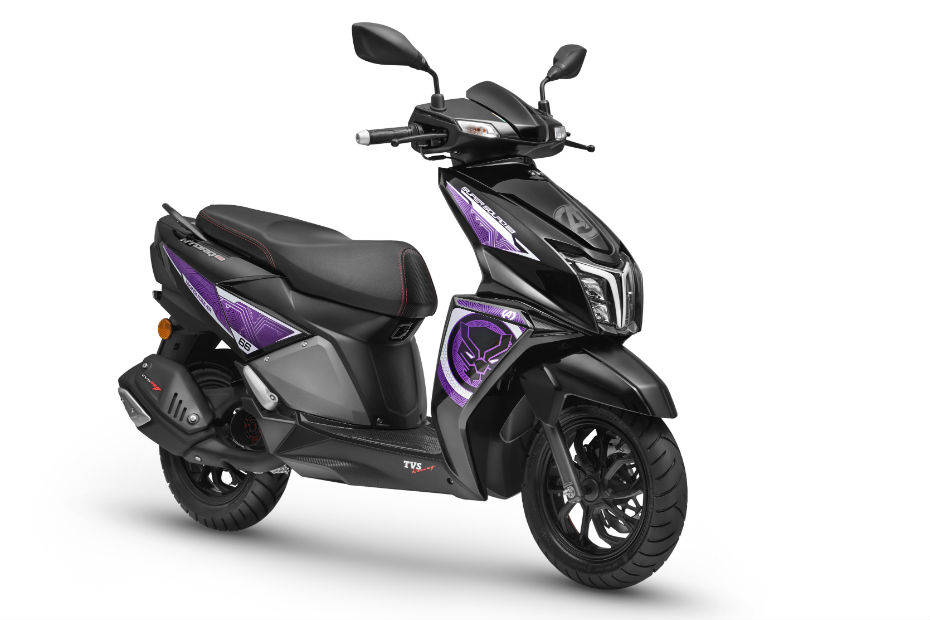 The Black Panther character is all about hard-hitting offensive capabilities that are delivered with stealth and grace. This fitting tribute to late actor Chadwick Boseman's character is called Stealth Black.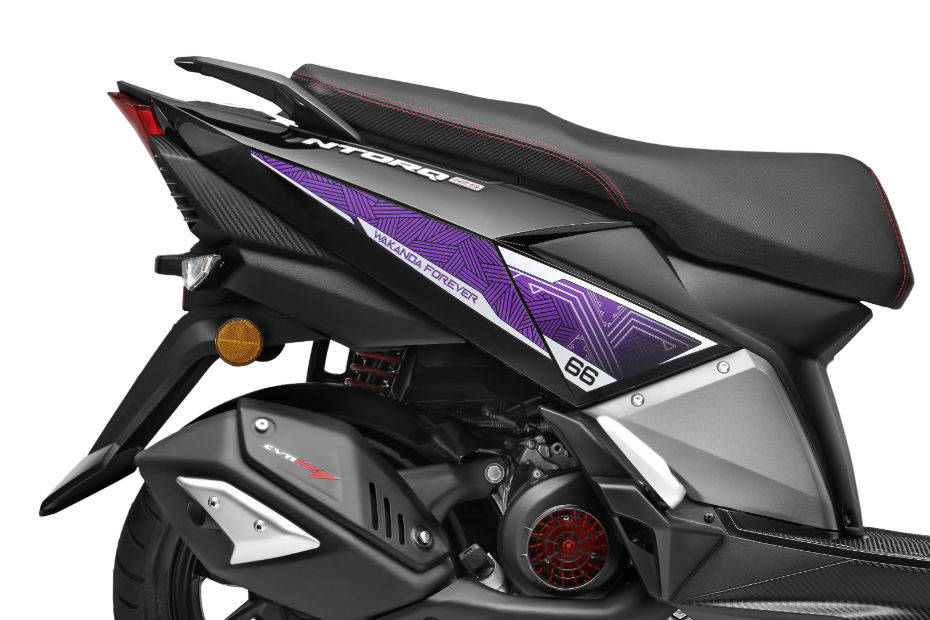 The Black Panther logo on the apron along with the tribal black and white lines bring out the essence of the character's lore quite well. On the side panels, it sports the number '66', the year in which the character was created in the Marvel Universe (1966). Of course, there's also the famed tagline 'Wakanda Forever' signifying the tribe's might.

To go with the scooter's exclusivity, the TVS NTorq app also gets a neatly done customised theme for each colour edition. How cool is that!