Honda Two-wheelers Hits 6,000th Dealership Network Milestone In India
Modified On Apr 1, 2019 By Gaurav Sadanand
The brand managed to double its network touch-points from 2,700 in the financial year 2014 to 6,000 in five years
The 6000th touchpoint was a new 4S facility, the 1000th of its kind in India.
The 1,000th 4S facility is Platinum Honda at Zikrapur, Punjab.
'4S' here stands for Sales, Service, Spares and Safety Riding Promotion.
Honda Two-wheelers added 10 lakh customers in the last 16 months.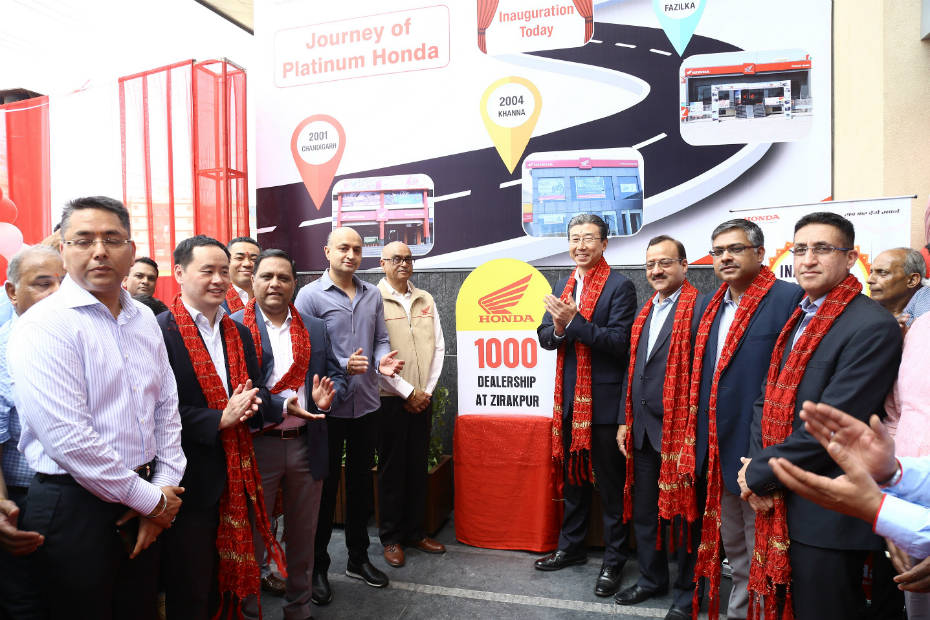 Honda Motorcycles and Scooters India (HMSI) has announced that it has reached a landmark figure of having 6,000 network touch-points across the country. This milestone number was achieved with the launch of its 1,000th 4S dealership, Platinum Honda at Zirakpur, Punjab. '4S' here stands for - Sales, Service, Spare Parts and Safety Riding Promotion. Honda also says as a part of its aggressive expansion plan it has inaugurated 3,300 new network touch-points in the last five years in India.
Also Read: Honda Crosses 60 Lakh Two-Wheeler Sales Mark In North India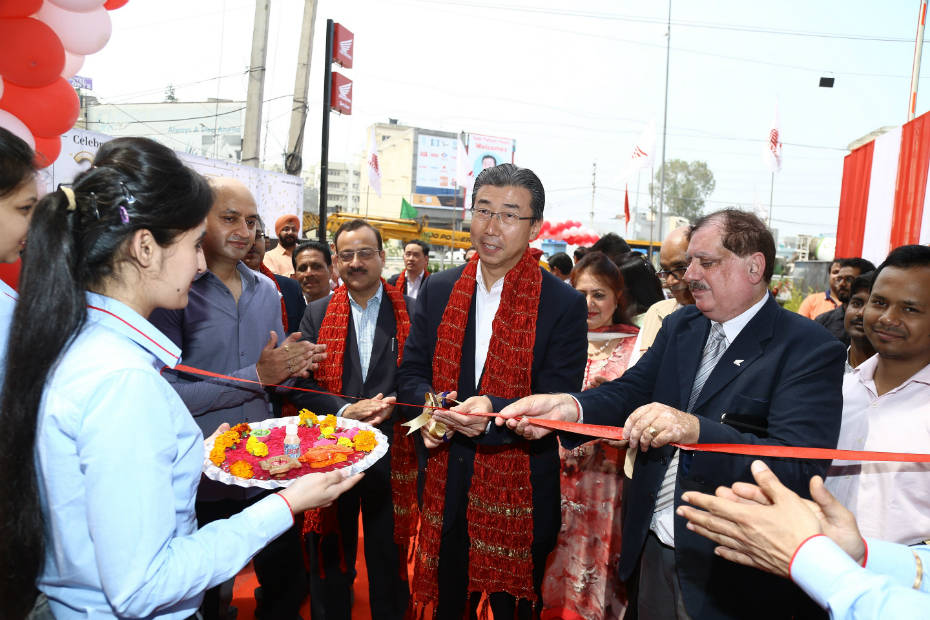 The expansion plan has also helped Honda Two-wheelers constantly churn out some mind-boggling sales figures in the last couple of months. For instance, the company quite recently crossed its 60-lakh sales milestone, thanks to the growing demand for Honda two-wheelers in the states of Jammu and Kashmir, Rajasthan, Punjab, Haryana, Himachal Pradesh, Delhi and Chandigarh. To put things into perspective, the first 10 lakh unit sales came in nine years, while in the next nine years, Honda reached the sales milestone of 50 lakh units. Interestingly, the last 10 lakh customers were added to the tally within a span of just the last 16 months.
Here's the official press release from the manufacturer for more information:
Press Release:
Honda Celebrates its 1000th Dealer Network
Accomplished fastest network expansion in the history of Indian 2wheeler Industry
Doubles its Network to 6000th mark in last 5 years from 2700 outlets in FY'14.
Mr. Minoru Kato, President & CEO, Honda 2Wheelers India inaugurated the milestone 1000th Honda dealership- Platinum Honda, Rajpura Road, Zirakpur (District Mohali) Punjab
Mohali, 29th March, 2019: Moving a step closer to its customers, Honda Motorcycle & Scooter India Pvt. Ltd. (HMSI); with its aggressive network expansion plans, announced the opening of its 1000th HEAD (Honda Exclusive Authorized Dealer) with the inauguration of its new 4S (Sales/ Service/ Spares/ Safety) facility at Platinum Honda, Zirakpur (District Mohali), Punjab.
Honda is the ONLY company in the Indian two-wheeler industry to double its network count and inaugurate a significant 3300 new touch-points in the last 5 years. (FY'18-19 vs. FY'2013-14 end)
With this, Honda's total network count in India has now reached the milestone 6000th outlet mark
On this milestone achievement, Mr. Minoru Kato – President & CEO, Honda Motorcycle & Scooter India Pvt. Ltd. said, "I am delighted to be present here on milestone 1000th Honda dealer inauguration. Honda also fulfilled its commitment of providing 6000 network touchpoints to our valuable customers by the end of current financial year. This landmark achievement brings Honda closer to the hearts of its customers, who have reposed their trust in the brand."
Honda continues to spread its wings in India and provide customers with last mile connectivity. Since the start of its operations, Honda has exponentially enhanced its production capacity and introduced new products across categories. While manufacturing the best quality products with cutting edge technology, the company continues to strengthen its network.
All Honda Authorized Exclusive Dealerships (HEADs) offer a 4S setup including the industry norm of Sales, Service, Spare Parts and the 4th 'S' unique to Honda which is Safety Riding Promotion. The skilled staff trained by Honda offer unparalleled experience of best quality sales and after-Sales ownership to all our valued customers.