Honda Crosses 60 Lakh Two-Wheeler Sales Mark In North India
Modified On Mar 19, 2019 By Alpesh Rajpurohit for Honda Activa 125
On average, the company has sold over 3 lakh two-wheelers per year for the past 18 years
10 lakh units sold in the first nine years (2001-2010).
Next nine years witnessed sales of over 50 lakh units
Commands 25 per cent of the domestic two-wheeler market.
The most recent 10 lakh customers were added in a span of 16 months.
The Japanese manufacturer may launch the new Activa 125 later this year.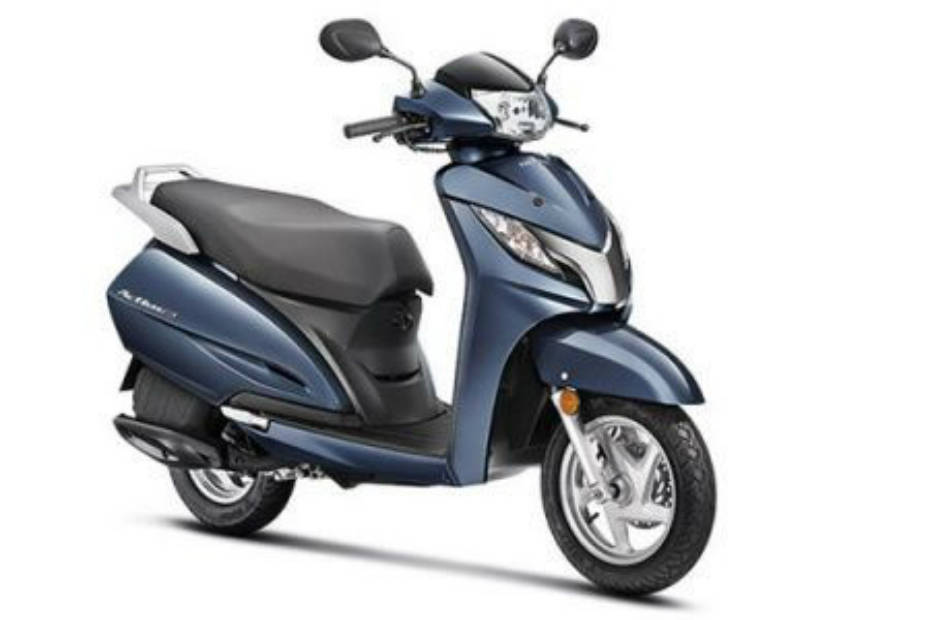 Honda has announced that it has crossed the 60 lakh sales mark in North India. It took nine years for the company to achieve the first 10 lakh sales and the remaining 50 lakh units were added to the tally in the next nine years. In contrast, the last 10 lakh units were sold in just 16 months!
According to the latest sales report, the Japanese manufacturer has a market share of a little over 25 per cent. Last month, the company had announced that it sold over 4 lakh two-wheelers across the country, which is 18 per cent less compared to the same period last year.
Most of Honda's sales can be attributed to the Honda Activa, the highest selling scooter in the world. Other than the Activa, Honda has one of the most diversified scooter lineups in India. On one hand, we have the Cliq, which is made for rural areas and on the other end of the spectrum, we have the Dio and the Grazia. The Activa range consists of three models - Activa-i, Activa 125 and the Activa 5G. Also, a new Honda Activa was recently spotted testing near the ARAI facility in Pune. As the Activa 5G has been on sale for only a year now, we expect the test mule to be the 2019 Activa 125. You can read more about the upcoming Activa here.
Check out the press release for more details:
Honda surpasses 60 lakh sales milestone in North India
More customers in North India (Jammu & Kashmir, Rajasthan, Punjab, Haryana, Himachal Pradesh, Delhi & Chandigarh) now ride on a Honda two-wheeler
Delighting customers with Speed, the recent 10 lakh customers were added in just 1.4 years while the first 10 lakh customers mark took 9 years
Honda leads the scooterisation of North India and every 2nd scooter sold is a Honda!
New Delhi, 18 March 2019: Creating another milestone, Honda Motorcycle and Scooter India Pvt. Ltd. today celebrated the landmark of 60 lakh cumulative customers in North India in its 18th year of operations!
The historic feat in the region has been driven by demand for Honda's two-wheelers the states of Jammu & Kashmir, Rajasthan, Punjab, Haryana, Himachal Pradesh and two union territories - Delhi and Chandigarh.
Honda's journey to gaining the trust of 60 lakh two-wheeler customers in North India
The first 10 lakh customers were added to Honda family in initial 9 years (2001 to 2010), astonishingly, the next 50 lakh customers took the same duration (9 years 2010 – 2019). With this, Honda now gives the joy of riding to over 60 lakh two-wheeler customers in the northern region itself!
Interestingly, it took 9 years to delight first 10 lakh customers, the most recent 10 lakh addition happened in just 1.4 years.
Celebrating this remarkable achievement, Mr. Yadvinder Singh Guleria, Senior Vice President - Sales and Marketing, Honda Motorcycle and Scooter India Pvt. Ltd. said, "We are honoured by the trust and love that 60 lakh customers have conferred to brand Honda in North India. Honda is committed towards bringing joy of riding to its customers by fulfilling their ever-growing demand. We thank our valued customers specially in Jammu & Kashmir, Himachal Pradesh, & Chandigarh for making Honda their first choice.* Today we are servicing our Customers through over 1000 touchpoints in northern region."
Honda drives scooterisation in Northern region
One of the major highlights in the region is the growing acceptance of scooters. In the year 2006-07, scooters contributed only 7% to the overall 2Wheeler sales, whereas currently, one in every three customers is buying a scooter in north India. Driving scooterisation in the region includes factors like more women joining the workforce, faster expansion of road network in rural areas and increasing demand for a unisex two-wheeler that fulfils the need of every family member.
With an extensive range of scooters (Cliq, Dio, Activa 5G, Aviator, Activa-i, Activa 125 and Grazia), Honda has anchored the growth of scooterisation in Northern region. Honda continues to dominate the scooter market with every 2nd scooter being sold in the north is a Honda.
Honda's contribution towards the society
More than business, Honda is striving to be a company that society wants to exist. Through its CSR initiatives, more than 7 lakh people have been benefitted in North India. Honda has adopted 6 traffic parks across Delhi, Karnal, Chandigarh, Ludhiana, Jaipur where it has already spread road safety awareness among 3 lakh+ people. In addition to it, more than 4 lakh people have been benefitted through its various other CSR initiative including Police Assistance Booths, Haryana Vision Zero, Project Harit Udaan and many other initiatives.