BS6 Honda Activa 125: Review In Images
Modified On Dec 3, 2019 By Alpesh Rajpurohit for Honda Activa 125
Here's an in-depth look at the new Activa 125 in our detailed photo gallery

There's no doubt that the Activa is by far one of the most popular scooters to be sold in India. So when Honda announced the new Activa 125 - India's first BS6-compliant scooter - a lot was riding on it. Honda has given the Activa 125 plenty of new features but with that, the price has been bumped up as well. At Rs 74,490 (ex-showroom), it is one of the most expensive 125cc scooters out there. So is the high price justified? Scroll down to find out.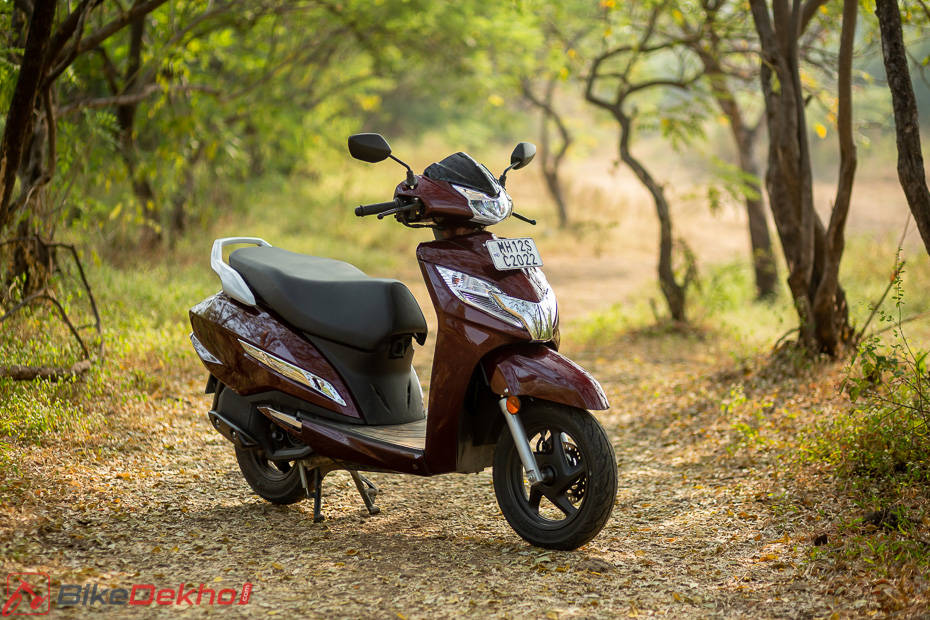 Although the new Activa 125 looks similar to its predecessor, there are a few differences. For one, there are a lot more cuts and creases on the body panels, right from the front fender and the apron to the headlight cowl and rear bodywork.

Apart from these changes, Honda has also revised the layout of the front and rear indicators.
Also read: 2019 Honda Activa 125 BS6 Review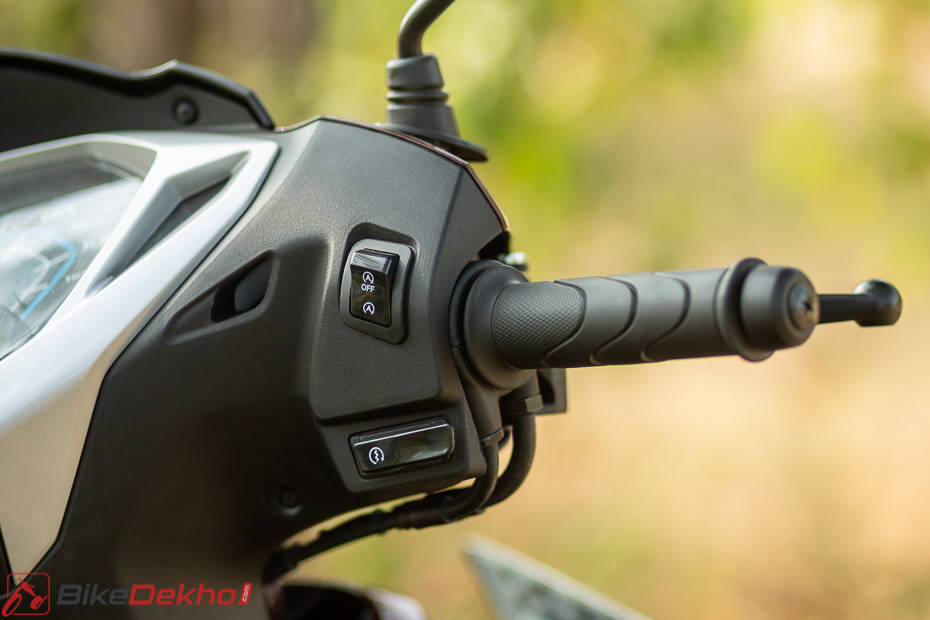 What makes this Activa's case stronger is that while it plays safe with the design, the overall build quality and fit-and-finish all around is quite top-notch. Panel gaps are consistent and even the switchgear quality is excellent.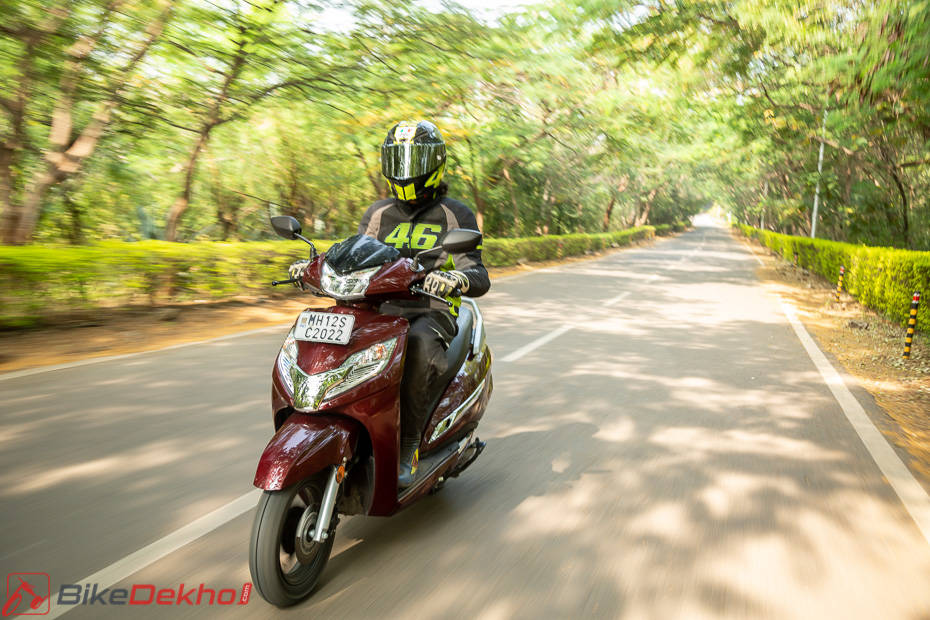 The riding posture is neutral, with enough space on the floorboard for most laptop bags to sit between your feet.
Also read: 2019 Honda Activa 125: 10 Things You Need To Know

The handlebars are slightly low-set and might be an issue for taller riders as they might need to stoop a little to reach them. They could also foul with the rider's thighs while taking U-turns.
Also read: 2019 Honda Activa 125 BS6: Variants Explained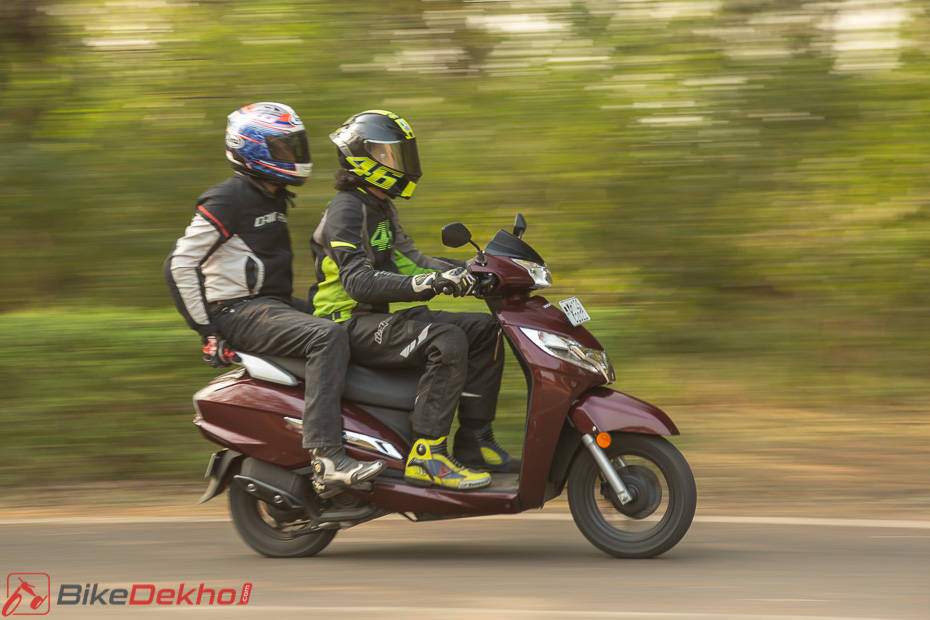 The seat is soft and spacious for the rider as well as the pillion. However, you might feel a bit uncomfortable if you have to spend long hours on the saddle.

One of the most talked-about features in the BS6-compliant Activa 125 is the ACG starter which uses an alternator to start the engine and we are happy to report that it works seamlessly.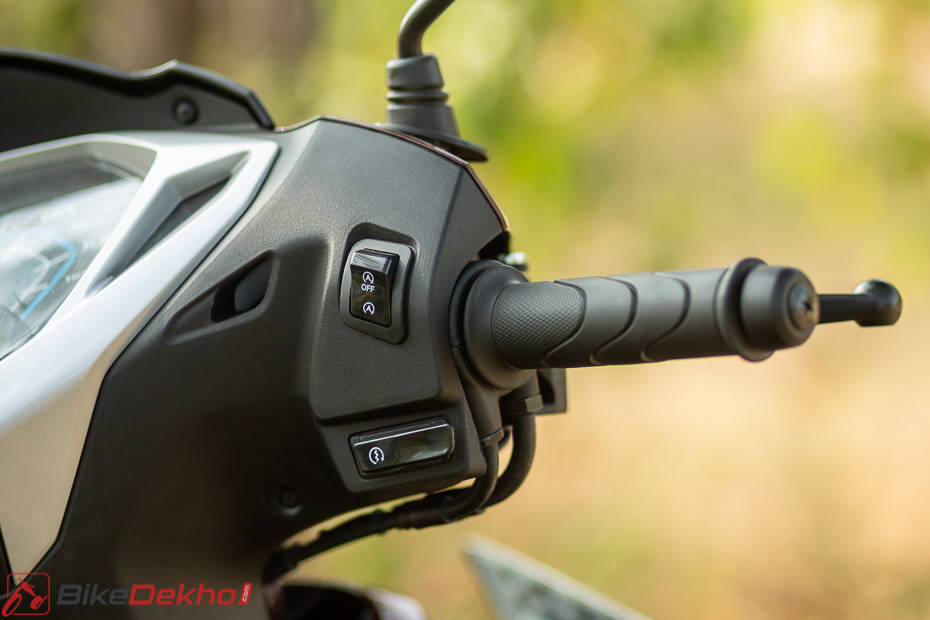 This system also works fine with the idle start-stop system. Thanks to the ACG starter, this process is absolutely seamless. In fact, you'll get going at the same time as any other scooter that had its engine running.
Also read: 2019 Honda Activa 125 BS6 vs Hero Maestro Edge 125 FI: Specification Comparison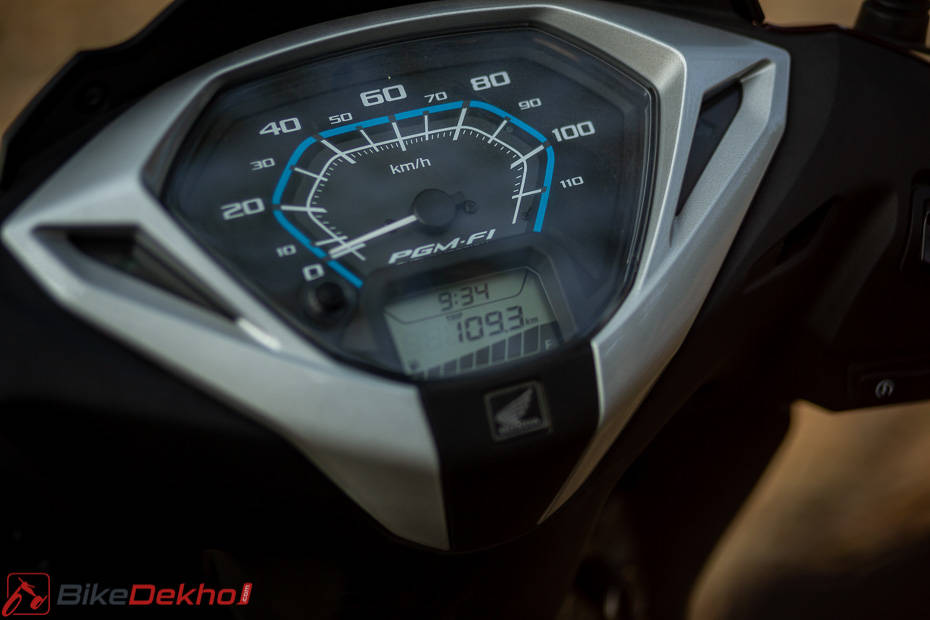 Moreover, it comes with a side-stand indicator which cuts off the engine if you lower the stand. The semi-digital instrument cluster shows tripmeter, fuel efficiency, range, and more.

The new Activa 125 is also the first 125cc scooter in India to get an LED headlight. While this headlight offers a good throw and spread, it needs to be brighter to be of use on completely unlit roads.

The new Activa 125 is slightly less powerful - down by 0.27PS and 0.24Nm - than before because of the updates needed to comply with new emission norms.

While this engine feels comfortable at speeds of around 70kmph, it does struggle to get there.

However, the one area where this engine really shines is refinement. This motor has the lowest NVH levels in its class and the engine feels almost silent and absolutely vibe free at any speed.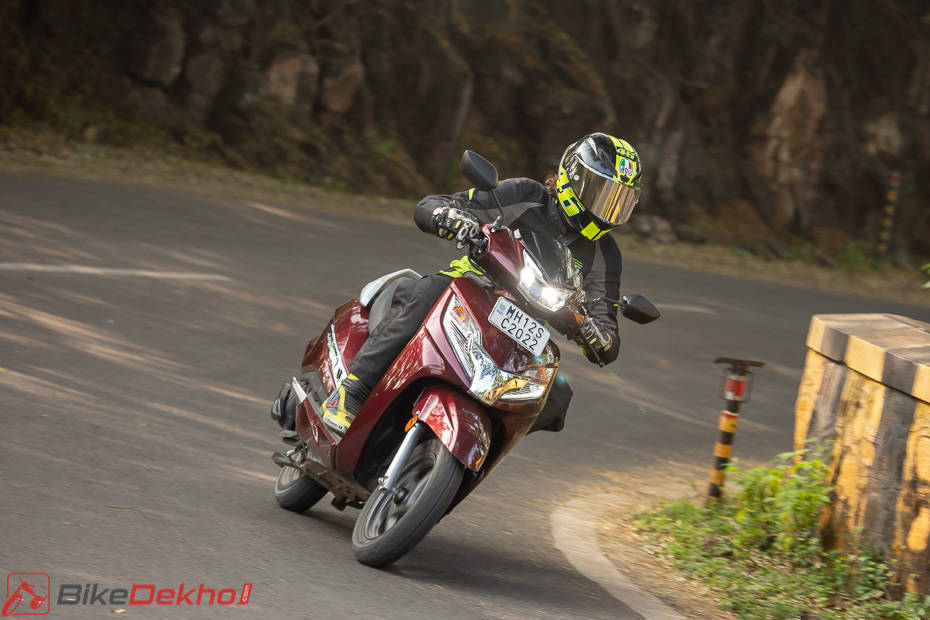 The suspension setup is rather soft, which results in a plush ride over pretty much all kinds of bad roads, with barely any bumps or potholes filtered to the rider. Plonk a pillion on board, and it will keep bobbing about once you go over a bump.

The steering is light and the scooter is easy to manoeuvre through city traffic. But it's the same soft suspension that gives it such a plush ride that makes it a little nervous when throwing it around corners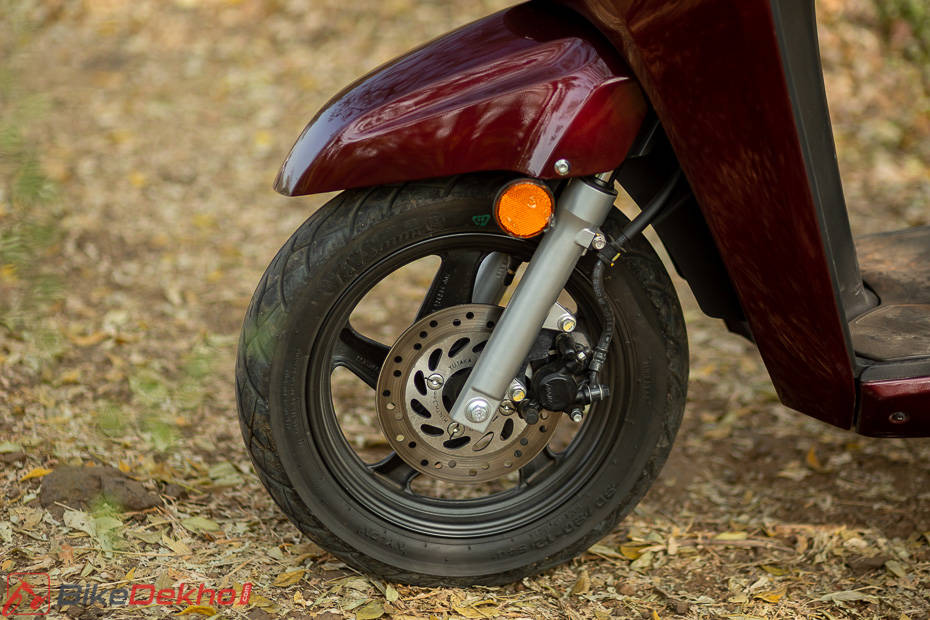 Brake feel is good too, allowing you to give precise inputs. But our test bike made some strange rubbing sound from the front brakes when going hard on the lever.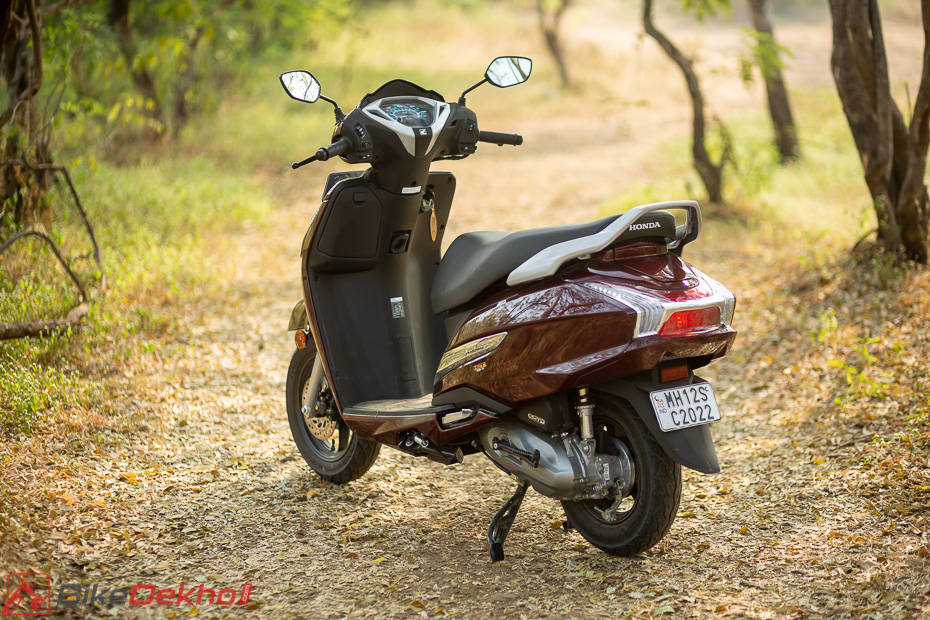 It's a really expensive scooter. Sure, it gives you a properly premium experience and is packed to the gills with features (at least the top-end variant). And in that sense, it does feel like it's worth it. However, its performance pales in comparison with pretty much any of its 125cc rivals.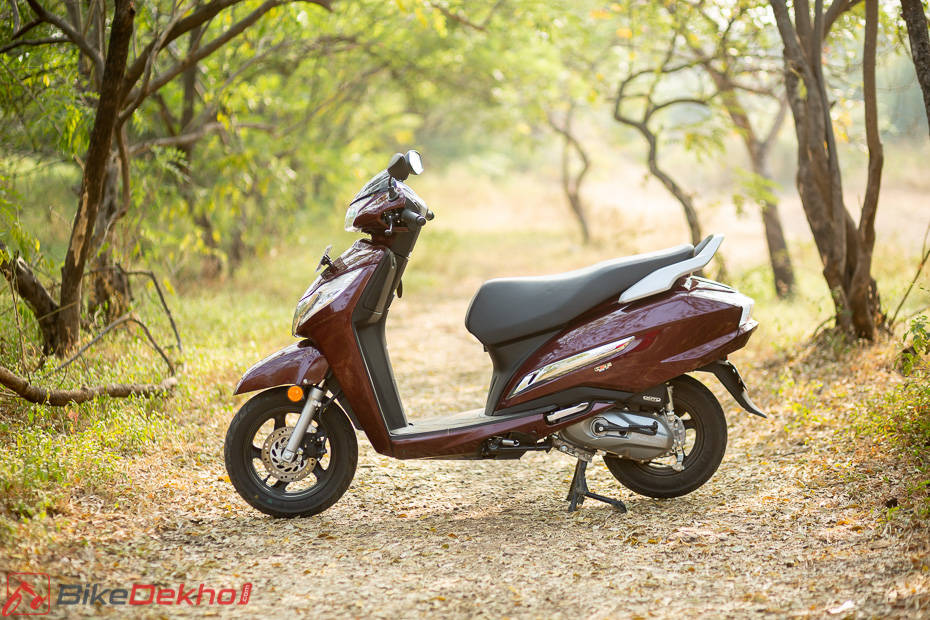 One of the main reasons for choosing a 125cc scooter over a 110cc one is that extra bit of grunt. So if you're in the market for a 125cc scooter right now, it becomes a little difficult to recommend the Activa 125.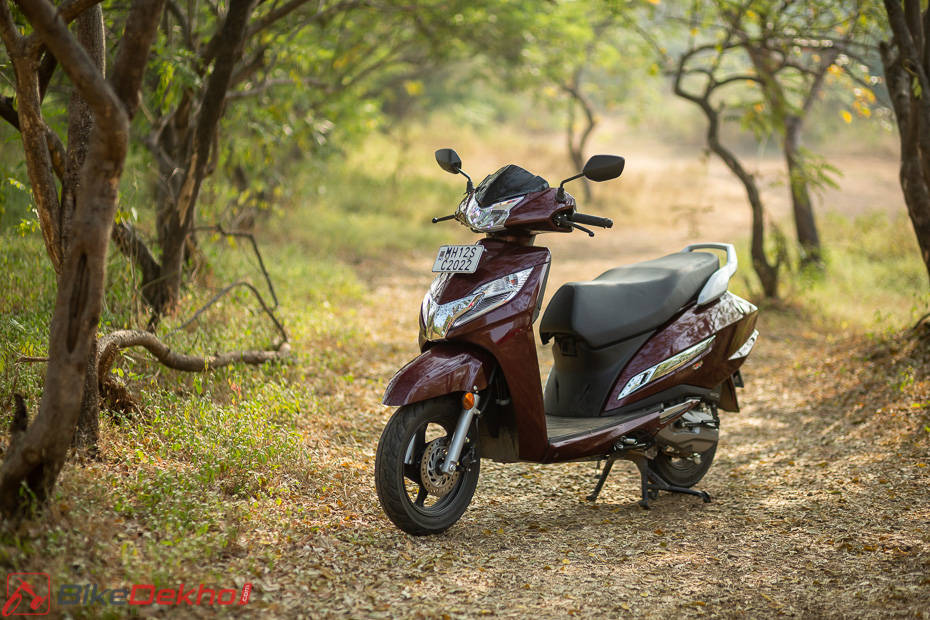 Currently, the new Activa 125 has an edge over its rivals thanks to it being the only one with a BS6-compliant motor. However, we'll have to wait and see how things pan out once every scooter in this segment complies with the new regulations.