Yamaha EC-05 Electric Scooter Could Make Its India Debut Soon
Modified On Aug 21, 2019 By Alpesh Rajpurohit for Yamaha Fascino
5,000 units will reportedly be brought to India during the first phase
It is reported that Drivezy is planning to add the EC-05 to its fleet.
Yamaha has partnered with Taiwanese company Gogoro to manufacture the EC-05.
The rental vehicle company is also planning to build its charging network.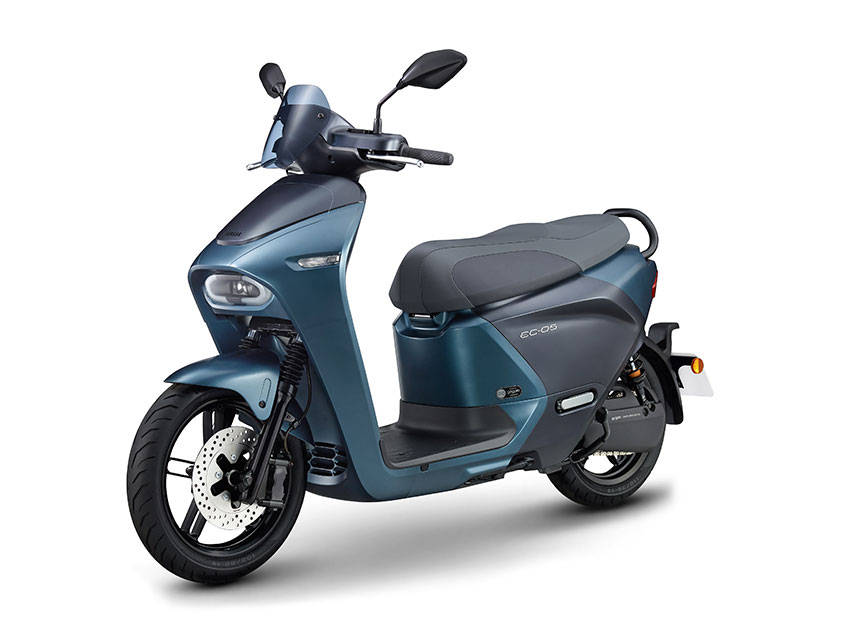 Now that the government has reduced the GST on electric vehicles, it's easier for manufacturers to jump on this bandwagon. Bengaluru-based vehicle rental company Drivezy is planning to bring 5,000 units of the Yamaha EC-05 in India during its first phase by November this year. But you can't just walk into a Yamaha showroom and buy it, because these units will be imported solely for use in Drivezy's fleet.
The company is aiming to raise $20 million to $25 million (around Rs 143 crore to Rs 178 crore) for its electric subsidiary. In Taiwan, the EC-05 is priced at 99,800 Taiwanese dollars (around Rs 2.27 lakh), which is quite expensive. However, Drivezy will offer the EC-05 on rent, which could give buyers a taste of electric scooters in a more affordable way.
Drivezy is currently hunting for locations to set up its battery swapping stations, which could be the same as what Gogoro is using in the international markets. The bike maker has partnered with Gogoro, which has an extensive battery swapping network in Taiwan, and Drivezy is aiming to replicate this in India. However, where will Drivezy install the battery swapping stations and whether it will charge for the extra batteries or not is yet to be known. Additionally, we expect these scooters to be employed in cities where customers' rides are limited to around 20-30km, which could make it easier for customers to swap the batteries as well.
It's not just the battery tech that Yamaha is using from its Taiwanese partner. In fact, under the skin, the scooter is similar to Gogoro's S2. The electric scooter has a max power output of 7.6kW at 3000rpm and the manufacturer claims that it can go from 0-50kmph in under four seconds and has a top speed of 90kmph. But because it weighs just 100kg (18kg less than the Ather 340), the EC-05 should be fun to ride.
As of now, there's still no word from Yamaha whether it will officially launch the electric scooter in India or not. But we could expect the company to showcase the EC-05 or any other electric two-wheeler at the upcoming Indian Auto Expo.
Source: Forbes India