Suzuki Burgman Street vs Suzuki Access 125: Which One Is For You?
Modified On Mar 20, 2019 By Niraj Kakade for Suzuki Access 125
A maxi-styled scooter or a no-nonsense everyday scooter, what is the best for you?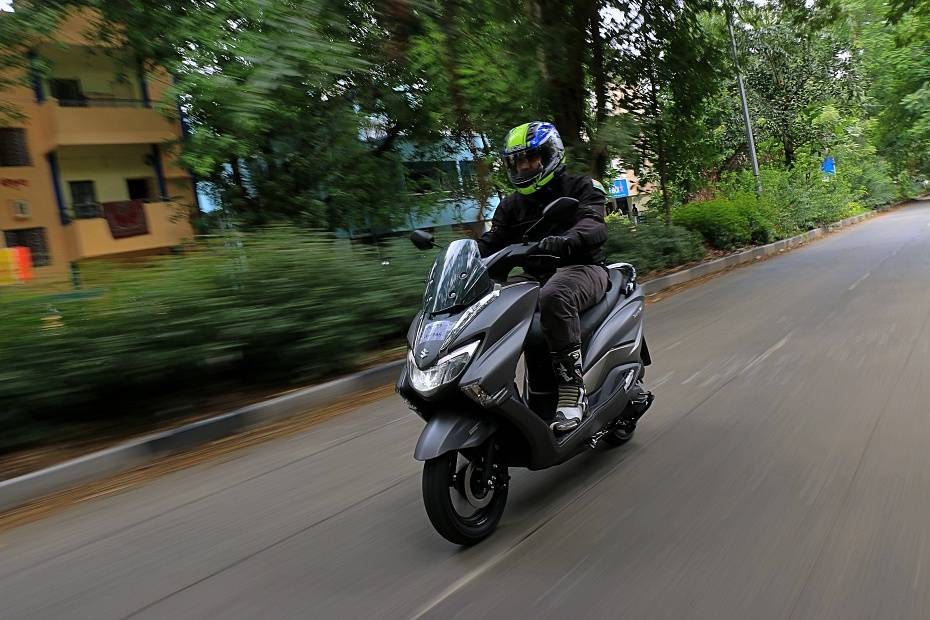 Suzuki introduced yet another 125cc scooter in its lineup last year, the Burgman Street. However, unlike its other offering in the same segment, the Burgman Street is quite unique in its appearance. That said, is it something you should consider buying, or should you stick with the more traditional Access 125? Let's find out.
Design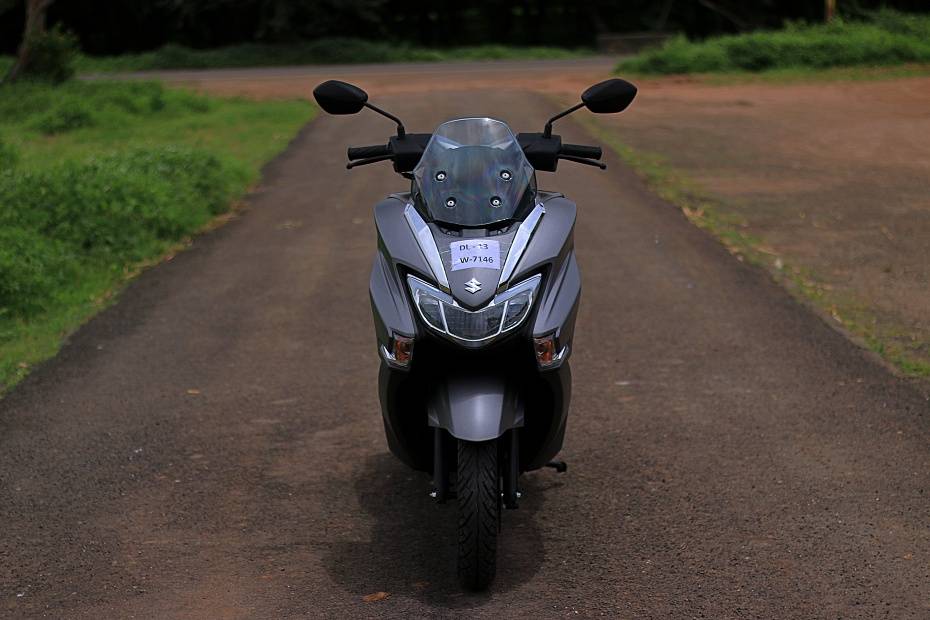 Compare them next to each other and they'll look worlds apart. The Suzuki Access 125 opts for a more safer design, with angular lines and large handle-mounted headlamps with chrome housing. The Suzuki Burgman Street, on the other hand, takes inspiration from the bigger Burgman 650 maxi-scooter. It's a bit longer and lower than Access, helping it give a very distinctive look. Adding to its imposing stance, it also gets protruding indicators and a fly screen, just like the Burgman 650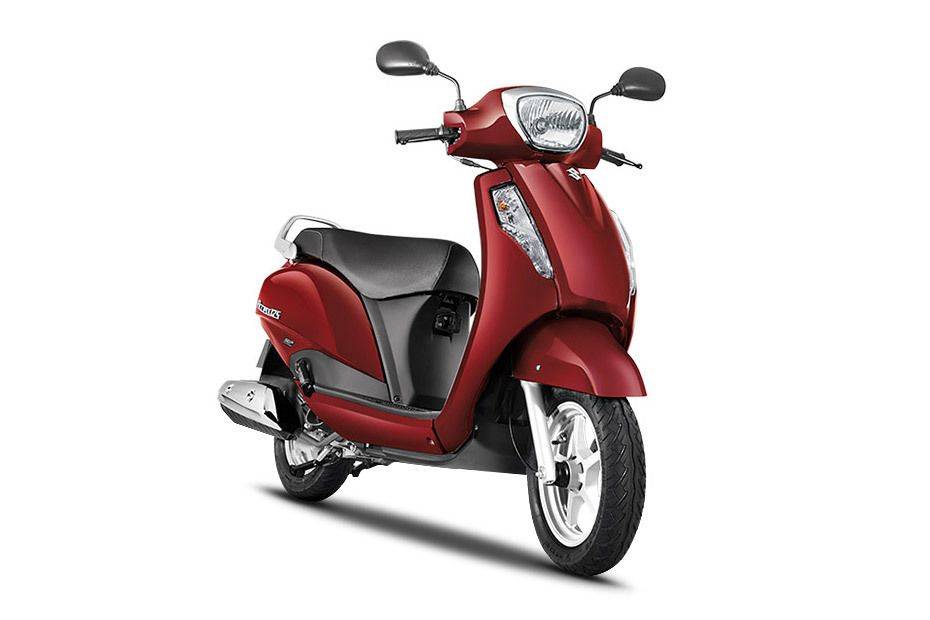 Why you should go for the Suzuki Access 125 - If you're someone who doesn't want to attract attention and need a no-nonsense city commuter, the Access is for you.
Why you should go for the Suzuki Burgman Street - If you're tired of conventional-looking scooters and want something fun and distinctive, or if you're a fan of maxi-scooters, this is the closest thing you can get.
Features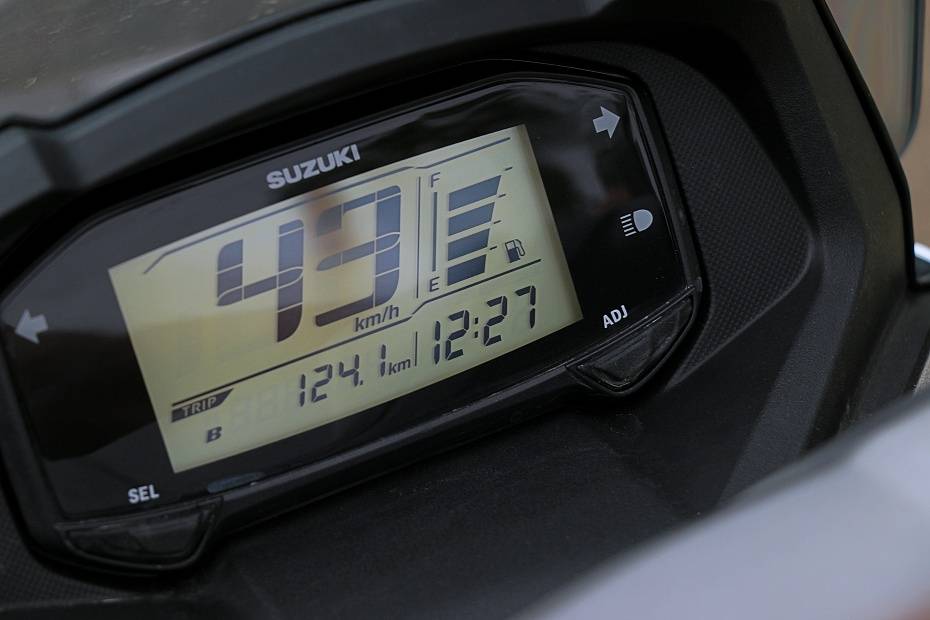 Being placed as a premium scooter, the Burgman Street get a host of nifty features. This includes a fully digital instrument console, LED headlamps and a generous 21.5-litre of storage. However, all this comes at a premium of Rs 8,000 over the Suzuki Access 125. The Access misses out on LED lighting and gets only a semi-digital instrument cluster, in comparison.
Also read - Suzuki Burgman Street: Road Test Review
Why you should go for the Suzuki Access 125 - If you'd rather save the money and the exclusion of above-mentioned features doesn't affect you, the Suzuki Access is still a great a buy.
Why you should go for the Suzuki Burgman Street - If electronics goodies are something you can't compromise on and don't mind shelling out some extra money for additional features and space, the Burgman Street is a strong contender in the 125cc segment.
Practicality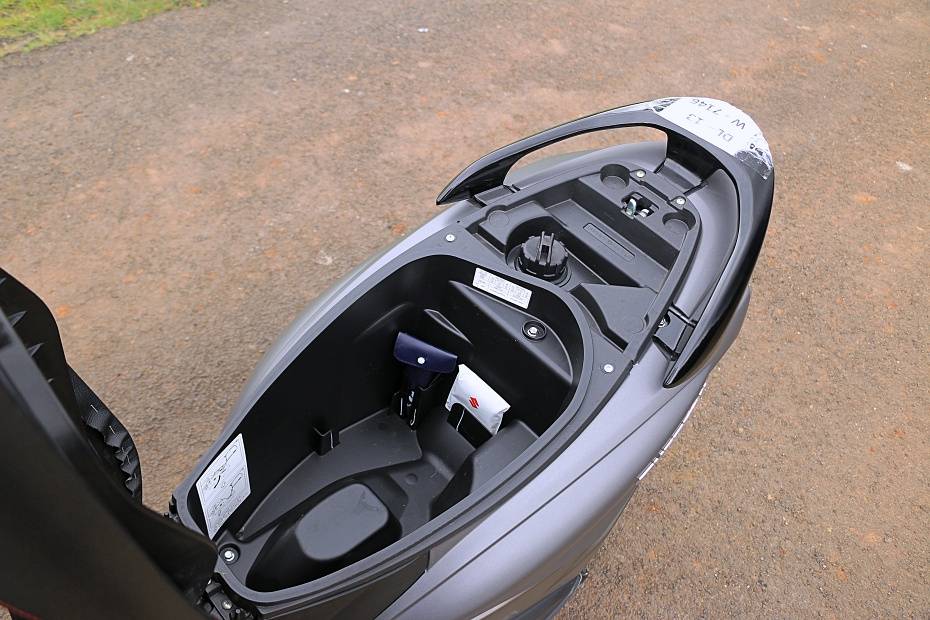 The Suzuki Burgman Street checks all the right boxes here. It packs a 21-litre underseat storage (same as the Access 125), which may not be enough to fit a full-face helmet but can carry your weekly groceries and more. There's also a 1-litre glove box at the front, which houses an optional USB charger. In comparison, the USB charger is placed in the underseat storage and has the tendency to heat up the phone while charging. The Burgman Street also packs an extended footboard section on the apron, which lets the rider relax his/her feet on long-distance rides. Surprisingly, the Burgman Street is more practical than the Access, with a tested mileage of 54.9kmpl on the city and 52.7kmpl on the highway. In comparison, the Access offers a fuel efficiency of 51.3kmpl and 52.7kmpl respectively.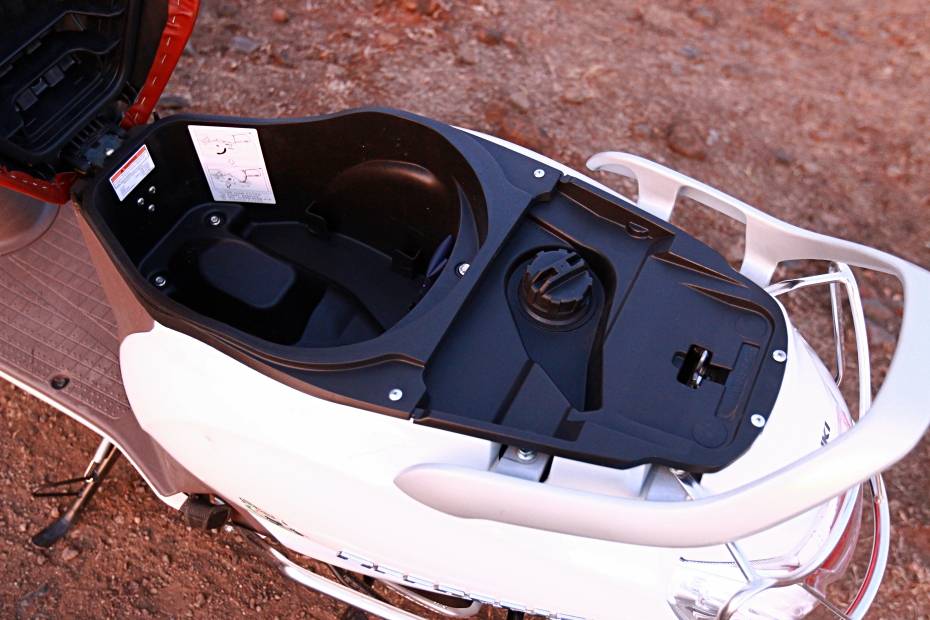 Why you should go for the Suzuki Access 125 - While the Access 125 may not pack as many practicality options as the Burgman Street, it is 6kg lighter than its 125cc sibling. This, in theory, should help it in being more nimble in traffic.
Why you should go for the Suzuki Burgman Street - It may not be a maxi-scooter alright but it sure is the closest thing to one we have right now. With generous storage options on display and respectable mileage figures, the Burgman Street should be a good highway companion.
Colours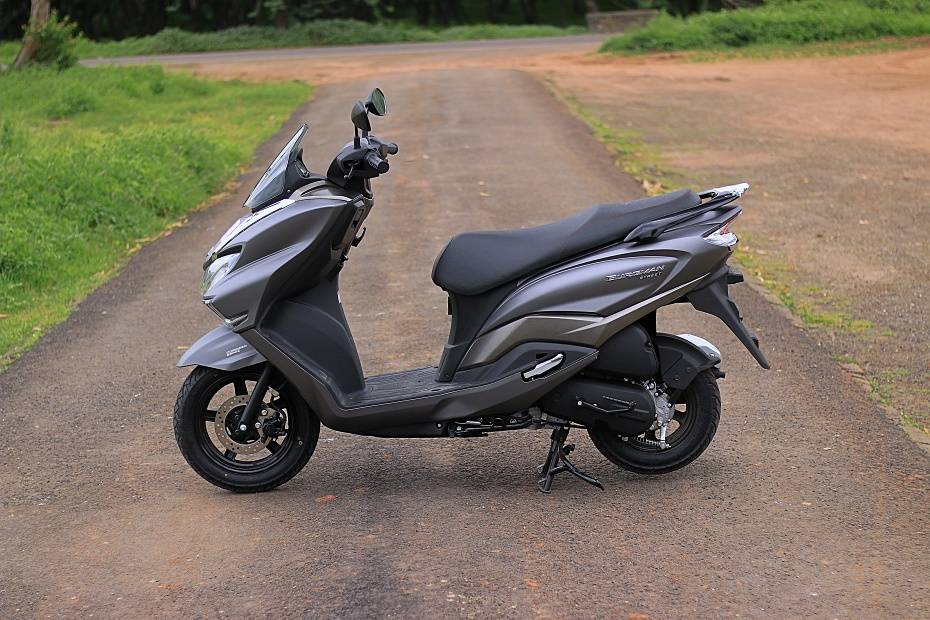 Suzuki offers the Access 125 in six different colours: blue, red, white, metallic grey, metallic silver and black. There's also a special edition model which comes finished in three paint schemes: metallic silver which comes with a brown seat; matte black and white, both of which come with a purple finished seat. Meanwhile, the Burgman Street comes in just three straightforward colours: white, grey and black.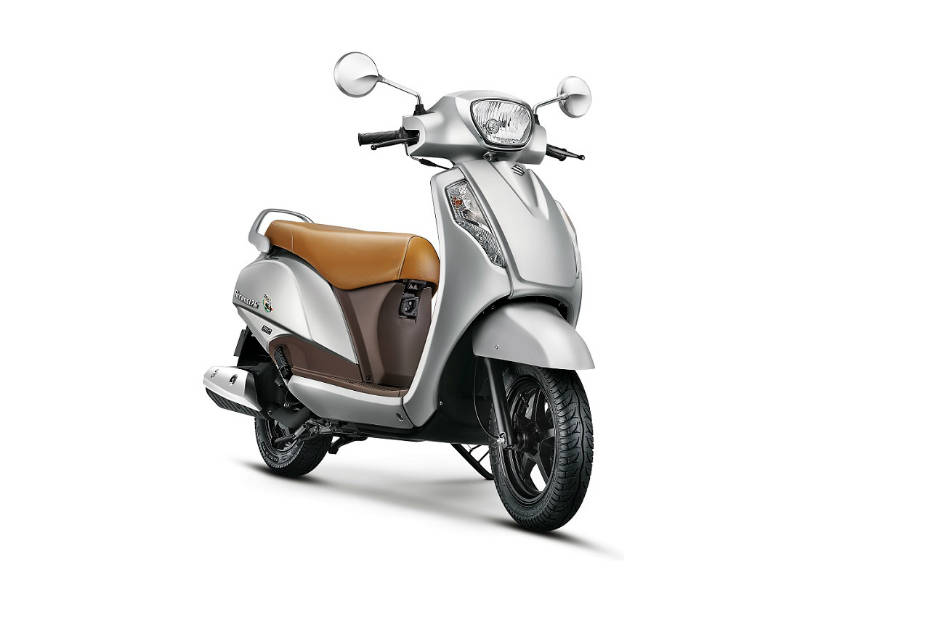 Why you should go for the Suzuki Access 125 - Being on sale for a long time, there are quite a lot of colour options to choose from here. While it may sport a pretty safe design, the different combination of colours should help in keeping things fresh. Our favourite here is the SE edition matte black option.
Why you should go for the Suzuki Burgman Street - Suzuki offers the Burgman Street in only basic colours. However, all of them do manage to blend in with its busy design. We in fact particularly like the white finish.
Conclusion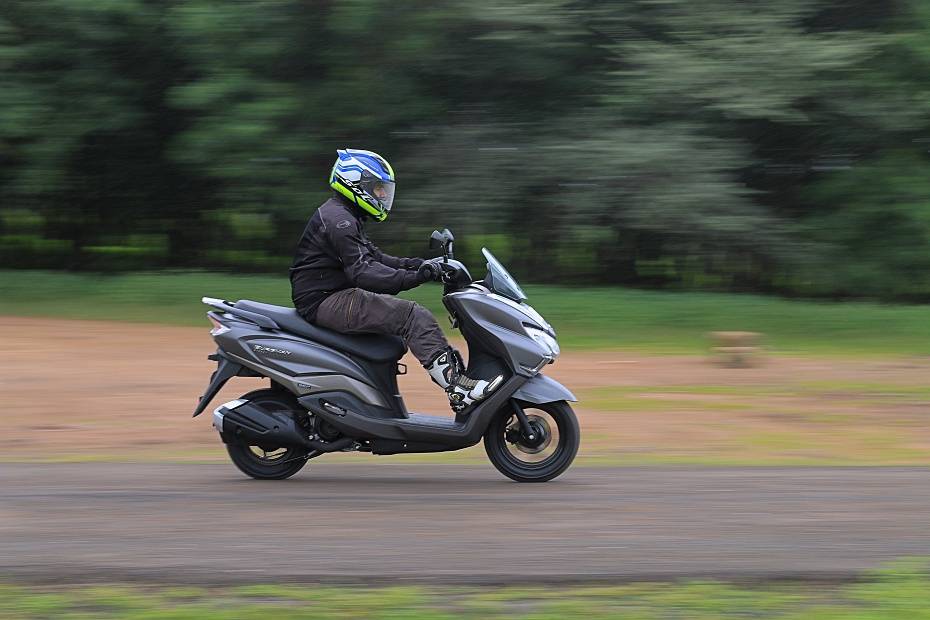 The Suzuki Access 125 serves as a perfect family scooter, and has an all-round appeal. It may compromise on the features front, but that's not something one cannot live without. The Suzuki Burgman is for someone who has been waiting for a maxi-scooter, or someone who wants something to stand out. The Burgman Street brings with it a fresh breath of air in the rather mundane scooter market of India and kind of justifies its premium pricing.. Both the 125cc scooters are apt for their purpose and you can't go wrong with either of them. So our suggestion will be to select the right scooter based on your budget and requirements. If you decide to go for the Suzuki Access 125, our recommendation would be the disc brake with CBS variant, which retails for Rs 59,325 (ex-showroom Delhi). The Suzuki Burgman Street, meanwhile only retails in one variant for Rs 68,345 (ex-showroom Delhi)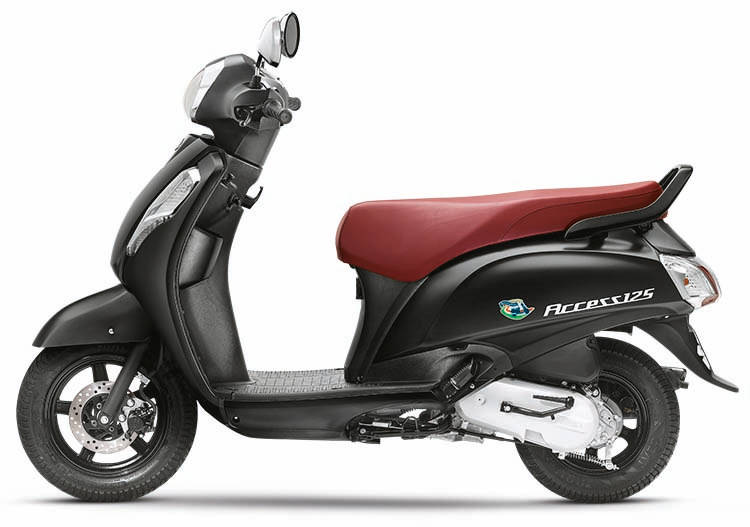 If we had to take a look at the numbers, the Suzuki Access 125 seems to be leading the charge in the 125cc segment overall by averaging 40,000 units in a month. Its closest competitor, the TVS NTorq 125, trails by over 20,000 units. This shows that consumers want to go for a safe, straightforward scooter, which can be used by anyone and don't mind missing out on the frills. The Burgman Street, on the other hand, has been slowly picking up numbers, averaging 10,000 units per month these days. And we expect the numbers to rise in the upcoming months.