Bajaj Dominar 400 New vs Old: Real-world Performance Comparison
Modified On Jul 29, 2019 By Gaurav Sadanand for 2019 Bajaj Dominar 400
How different is the new Dominar from the older bike? We get you the answer
[Update: Bajaj Dominar 400 Price Hiked Again]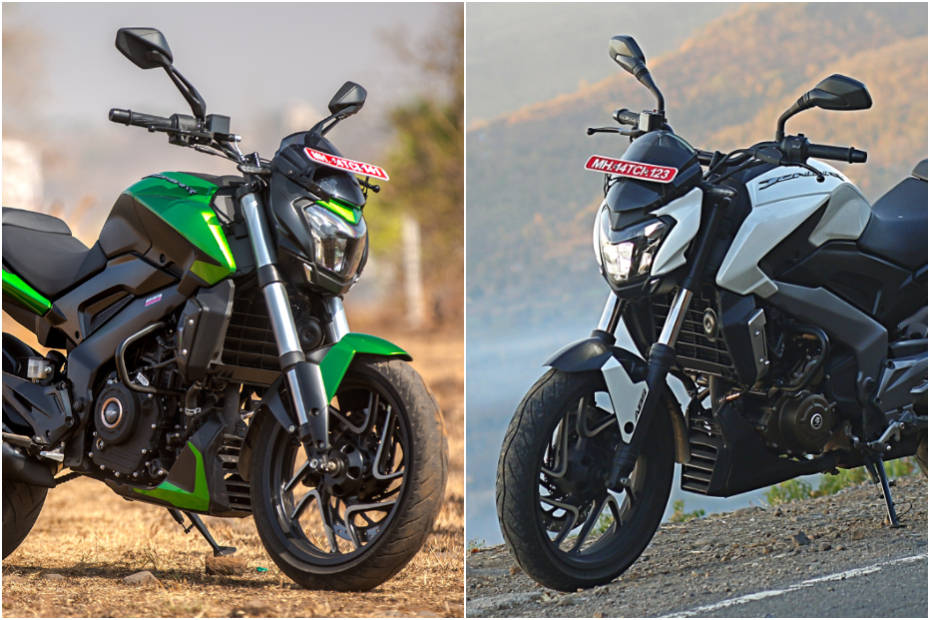 From the skin, both the 2019 Dominar 400 and the outgoing model look identical, but the reworked heart and a few updated mechanicals components is what differentiates the former from the latter. That said, does it really make a world of a difference in real-world conditions? Well, here's some hard data from our road test that'll help you get a clear picture.
Acceleration:

The 2019 Dominar 400 holds a 5PS advantage over its predecessor while producing the same amount of torque slightly higher up the rev range. It also weighs a whole 2kg heavier than the previous-gen Dominar. Despite this, the 2019 Dominar 400 leaps off the line quicker and maintains its lead to 100kmph compared to the previous iterations. Credit goes to the DOHC (double overhead camshaft) setup which allows the engine to breath better and in turn offer better performance.
Roll-ons:
Ideally, one would expect the old Dominar to perform a tad better in roll-ons considering it's lighter (182kg) and produces the same amount of torque (35Nm @ 6,500rpm) slightly lower down the rev range. However, that isn't the case. The updated Dominar (184kg) revs a lot faster and has a better spread of torque through the rev range. The power delivery is also more linear than the outgoing model, making it the quicker of the two.

Braking:
Both bikes share the same disc dimensions (320mm up front and 230mm at the rear); however, it all boils down to the caliper setup on bikes. For instance, the 2019 Dominar borrows its radially mounted Bybre caliper configuration from the first-gen KTM. On the other hand, the previous iteration employs a traditional axially mounted caliper. The key difference between the two is that the former offers better caliper to disc alignment and is the more rigid setup of the two. This means there's less caliper flex and the brake pads clamp the discs better, thus offering better braking performance.

Fuel Efficiency:

The 2019 Dominar 400 is surely more athletic than the outgoing model. However, the power gains also work against it to some extent. To elaborate, the engine is thirstier and in the process craves more fuel, which hampers the bike's city and highway fuel efficiency. That said, the 2019 Dominar isn't far off from the previous-gen model and still leads its segment in terms of highway fuel efficiency.