Top Cruisers for Women Riders who love long routes
Modified On Dec 22, 2015 By Gajraj Singh Bhati
Rider, the word itself defines a hardcore and an enthusiastic person who has the zeal to fulfil the adventure and follow his/her dreams. In India, there are a lot of riders who undertake long trips on highways, hills, deserts and other unexplored places. On hearing the word rider, the first thing that comes in mind is a question, who is the guy? And in this case, it's not the same, India has plenty of female riders who love biking and are fond of it. Women nowadays have changed the seats from pillion to riding and have managed to get along with their machines to cover the maximum distances. Most of the female riders prefer comfortable cruisers to get along with them on their trips. So, as per the demand, we are listing few bikes that are comfortable for every female rider in terms of riding, comfort and travelling on long routes.
1. Harley Davidson Sportster Series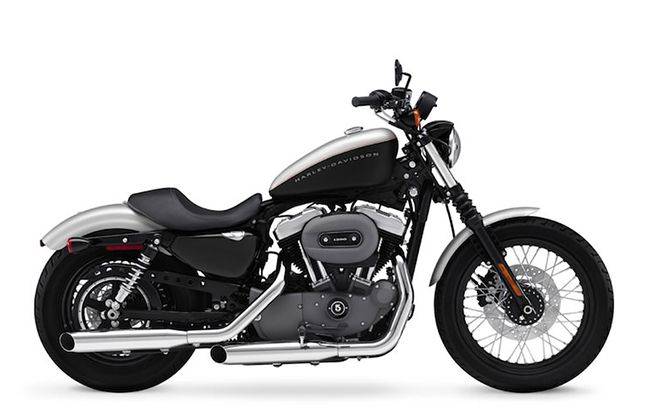 The Sportster is a tough and bulky machine that provides a good stability while speeding. To make the ride comfortable, the seating posture is straight. Comfortable cushioned seat is placed a bit low from the normal cruisers to offer a nice ride and a good handling position. Harley Davidson Sportster is equipped with an air-cooled, evolution 883cc engine that produces a maximum power 50 bhp @5000rpm and a peak torque of 69 Nm at 3750rpm. The bike can touch a top speed of 200+ easily which helps the rider to cover the maximum distance in the minimum time. The machine has a mild steel and tubular framing. Also, telescopic forks in front and twin sided swing arm have been used at the rear.
2. Harley-Davidson Softail Series

Softail is a heavy bike from Harley Davidson's lineup. Because of its muscular looks, it's on the list of preferences among female riders. The bike provides a good gravitational force while riding due to its heavy weight and lower saddle. The bike has company's 'Big-Twin' engine that means it falls under the category of bigger engines of 1690cc. Softail Deluxe has a long handle bar, but the headlight is given on a perfect height to give a comfortable ride to short height riders. The bike has air-cooled, twin cam 130B, 1690cc engine that produces a maximum power of 65 bhp at 5500 rpm and a peak torque of 132 Nm at 3500 rpm.
3. Harley Davidson Street Glide

From the time this bike was introduced in 2006, it got all the attention it deserved among heavyweight cruiser lovers, especially women. The bike has looks, retro styling and it somewhat looks a like a machine we saw in cowboy movies in late 90's.Street Glide offers a comfortable long ride for both, rider and pillion. With a sleek and cool styling, this bike is surely a treat to have. The bike is featured with air-cooled, high Output twin cam 103 with integrated oil cooler 1690cc engine. The peak torque of this bike is measured at 138 Nm at 3500 rpm.
4. Kawasaki Vulcan 900

Vulcan 900 is very similar to Harley-Davidson Softail in terms of looks, styling and design. The bike has three variants under same displacements models. The 900cc machine is offered in Classic, Classic LT and Custom. If compared to its other look-alikes, Vulcan is easy to handle as the bike is lightweight with a big bike attitude. The bike has 903cc, 4-Stroke, Liquid-Cooled, SOHC, 4-Valve Cylinder Head, V-Twin engine that produces a maximum power of 50 hp at 5700 rpm and a peak torque of 78Nm at 3700 rpm.
5. Star Motorcycles V Star 250

Despite being a low displacement bike, the V Star 250 looks like a highly powered bike. This bike is actually a lightweight machine that allows female riders to have more comfort while handling it during emergencies. With proper biking gear, the bike looks like a high premium cruiser and gets the attention of the spectators. The bike equipped with a 249cc air-cooled, SOHC 60-degree V-twin, 2 valves/cylinder engine. The 2015 model of this machine came up with few designing updates and many more upgradations can be seen in the upcoming 2016 model.