Revolt RV400 Receives Subsidies Of Up To Rs 68,000, But There's A Catch...
Modified On Jun 25, 2021 04:56 PM By Gaurav Sadanand for Revolt RV400
Not all of the benefits are shared with the customers
The Revolt RV400 costs Rs 1.07 lakh in Ahmedabad.
Gujarat state government to pay Rs 10,000 per kWh.
Customers will receive a rebate of Rs 20,000 per bike.
Manufacturers benefit from Fame-II subsidies.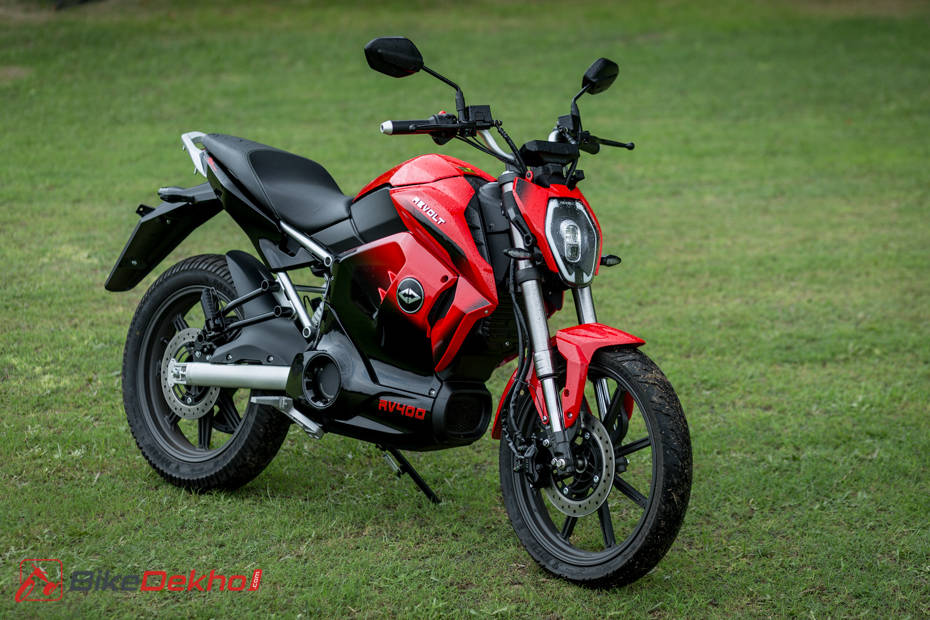 The Gujarat government recently announced the 'Electric Vehicle Policy 2021' which encourages EV sales and production in the state. RattanIndia's Revolt Motors is one of the many manufacturers to benefit from the new subsidies.
While customers are required to pay the full price of Rs 1.07 lakh for the RV400, each customer will benefit from a Rs 20,000 rebate which will be credited directly into their account by the state government. Customers who opt for Revolt's EMI plan of Rs 4,266/month will also benefit from the state subsidy. The payout effectively brings the cost of the RV400 down to Rs 87,000 (all prices on-road Ahmedabad), putting it squarely against its 125cc ICE-powered rivals.

To put things into context, the Gujarat government will pay Rs 10,000 per KWh for each RV400. This is over and above the new Fame-II subsidies introduced by the Centre which amount to Rs 15,000 per kWh. The total incentives amount to a whopping Rs 68,000! However, customers can only avail a maximum subsidy of Rs 20,000 on two-wheelers, as per the norms. The rest is passed onto the manufacturers to promote R&D and facilitate the production of EVs.
That's brilliant news if you look at the bigger picture, however, we would have loved to see Revolt pass on some of its incentives to customers to try and lure in more buyers and help them switch to EVs.
Gujarat isn't the only state to promote EVs post the new subsidies. Delhi has followed suit with an incentive payout of Rs 5,000 per kWh or about Rs 16,200 per Revolt bike for customers. Meghalaya and Bihar have a similar proposal as Gujarat. Apart from that, Telangana, Tamil Nadu, and Delhi have also waived off road tax on all electric two-wheelers.

These subsidies come as a huge relief for EV manufacturers and put them in a better position to compete with ICE-powered vehicles, especially when considering falling battery prices against ever-increasing petrol costs. Factor in the Revolt's Rs 9 per 100km running cost and the RV400 sure seems like a good deal.
The increased subsidies will make electric two-wheelers a whole lot more accessible to the masses and hopefully, reel in mainstream manufacturers, opening new horizons for us enthusiasts.