More Affordable Ather eScooter In The Works
Published On Nov 25, 2019 By Alpesh Rajpurohit for Ather 450
The EV manufacturer is also planning to launch an all-electric motorcycle as well
We could see the entry-level Ather in the next 12-18 months.
It will have a range of 75km on a full charge, which is what the Ather 450 offers in Eco mode.
It is also planning to expand its reach and introduce more charging stations.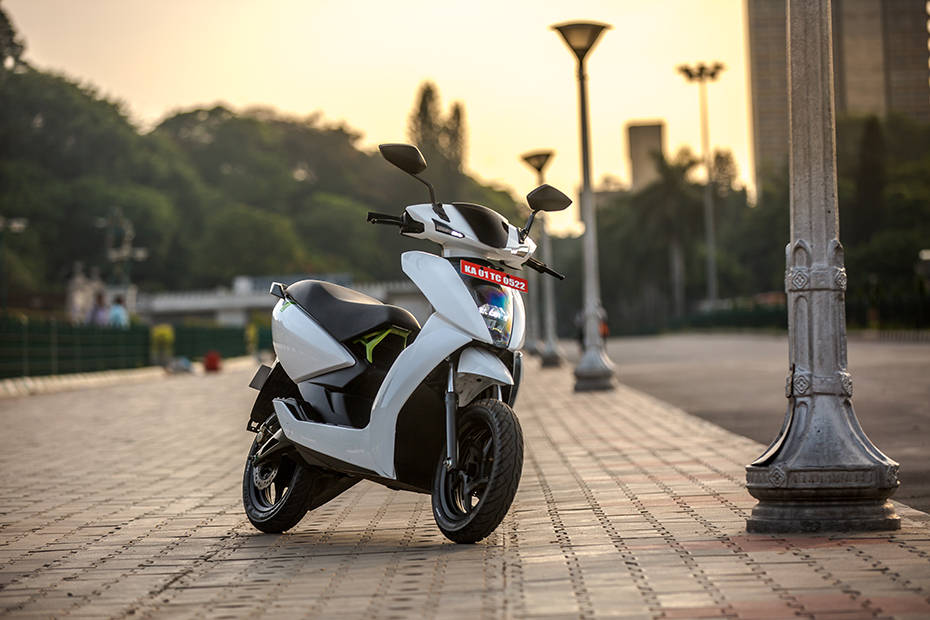 Ather Energy has been at the forefront when it comes to electric mobility in India. Backed by Hero MotoCorp, the electric two-wheeler maker has been tapping into one city after another. However, Ather's current model lineup is not what one can could diverse as it only has one scooter on offer -- the Ather 450 (the base-spec 340 was discontinued due to poor response). Now though, the EV maker is planning to expand its lineup by adding a number of different two-wheelers.
In an interview, Ravneet Phokela, the Chief Business Officer of Ather Energy, shared what we could expect from the company in the next 3-4 years. The top-of-the-line Ather 450 has been doing pretty well but is quite expensive at Rs 1.13 lakh (on-road Bengaluru). The manufacturer is now planning to launch an affordable scooter(s) in the next 12-18 months.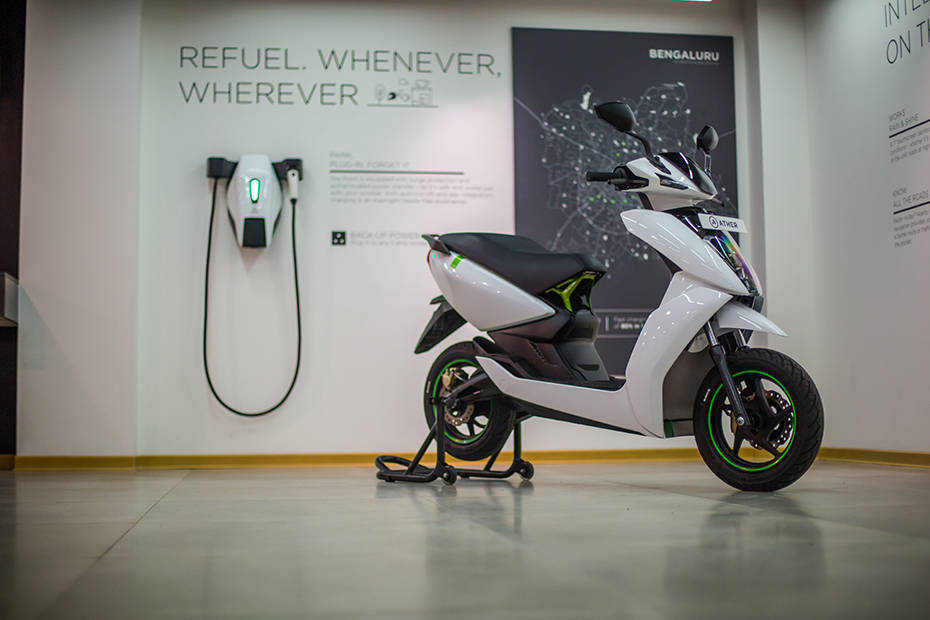 Phokela has confirmed that it won't be a Rs 50,000 product and "it will be a high performance, well designed and connected product, having a range of around 75km to a full charge." So we could expect the upcoming scooter to have a similar design language as the Ather 450 and it could carry some of the features, if not all of them, from the top-spec model. The company will also build an electric motorcycle, but we won't get to see it anytime soon as it will take another 3-4 years.
Ather Energy is also planning to increase its dealer network in the next few years. The EV maker has already established experience centres in Bengaluru and Chennai. However, the company is aiming to increase the number to 10-11 cities next year. Ather is also aiming to increase its production capacity and its charging stations in Chennai and Bengaluru.
The Bengaluru-based startup has to expand its footprints if it wants to succeed as Bajaj is all set to launch its first all-electric scooter, the Chetak, in Pune and Bengaluru followed by other major cities next month. Although we haven't ridden it yet, we are mighty impressed by its quality.