Evoke's Upcoming All-Electric Cruiser, The 6061, Unveiled
Modified On Apr 5, 2019 By Alpesh Rajpurohit for Ather 340
Evoke claims that the electric cruiser has a range of 320km
Evoke Motorcycles is a Chinese bikemaker who will launch an all-electric bike in India soon.
Evoke will launch the 6061 in the international market later this year.
The 6061 is powered by a 120kW motor.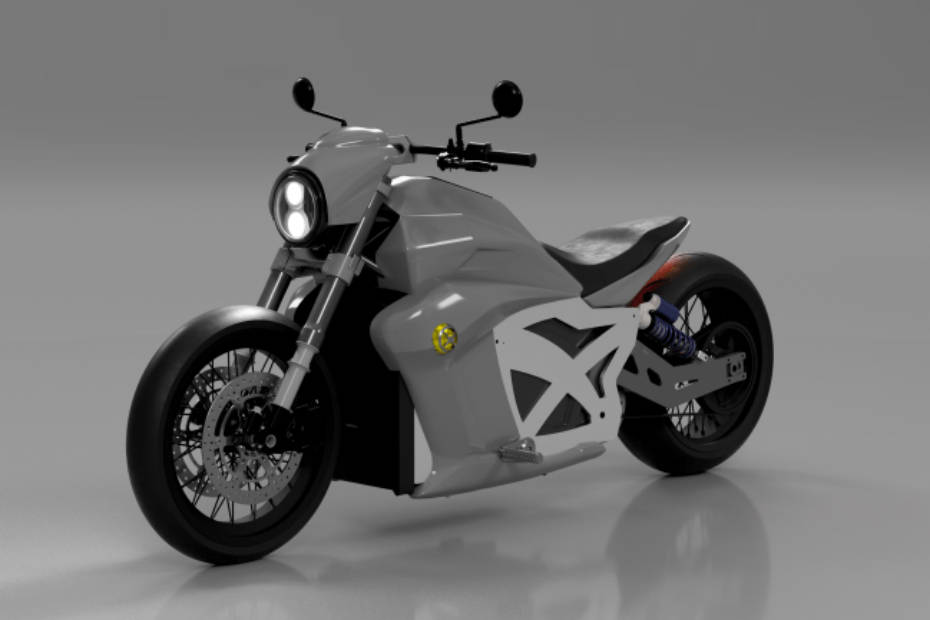 Chinese electric bikemaker Evoke Motorcycles, which will set up shop in India soon, has unveiled its upcoming electric cruiser, the 6061. It uses a 'Twin Plate Frame' made from a T6061 aluminium block, thus the name: '6061.'
Evoke has developed a new drivetrain specifically for the power cruiser. The electric motorcycle houses a 120kW motor which produces a mammoth 272Nm of torque. While it hasn't revealed the exact range, Evoke claims that the 6061 will have more range than the Zero SR/F and the Lightning Strike, which are capable of returning 320km on a full charge.
The Chinese bikemaker says that the batteries can be recharged from 0-80 percent in just 15 minutes! Evoke Motorcycles also claims that it has developed software and hardware that can control the heating issues that are normally encountered during fast charging. This could be a huge deal considering the fact that the battery pack houses 18,650 battery cells and the 6061 will have six such batteries with a combined capacity of 15.4kWh. It will feature a 140/70-17 dual-compound tyre up front and a 200/55-17-section tyre at the rear.
Now, when Evoke sets up shop in India, it isn't going to bring either the Urban series, which starts from $9,500 (around Rs 6.5 lakh), or the 6061. In fact, the company will launch an entry-level electric bike that will be pitched against the sub-150cc petrol-powered bikes. The upcoming all-electric bike will feature Evoke's all-new platform codenamed Project M1. You can read Evoke's India plans here.