Ather 450X: All You Need To Know
Published On Jan 29, 2020 By Gaurav Sadanand for Ather 450X
Here are a couple of important points that perfectly describe the 450X and what makes it so special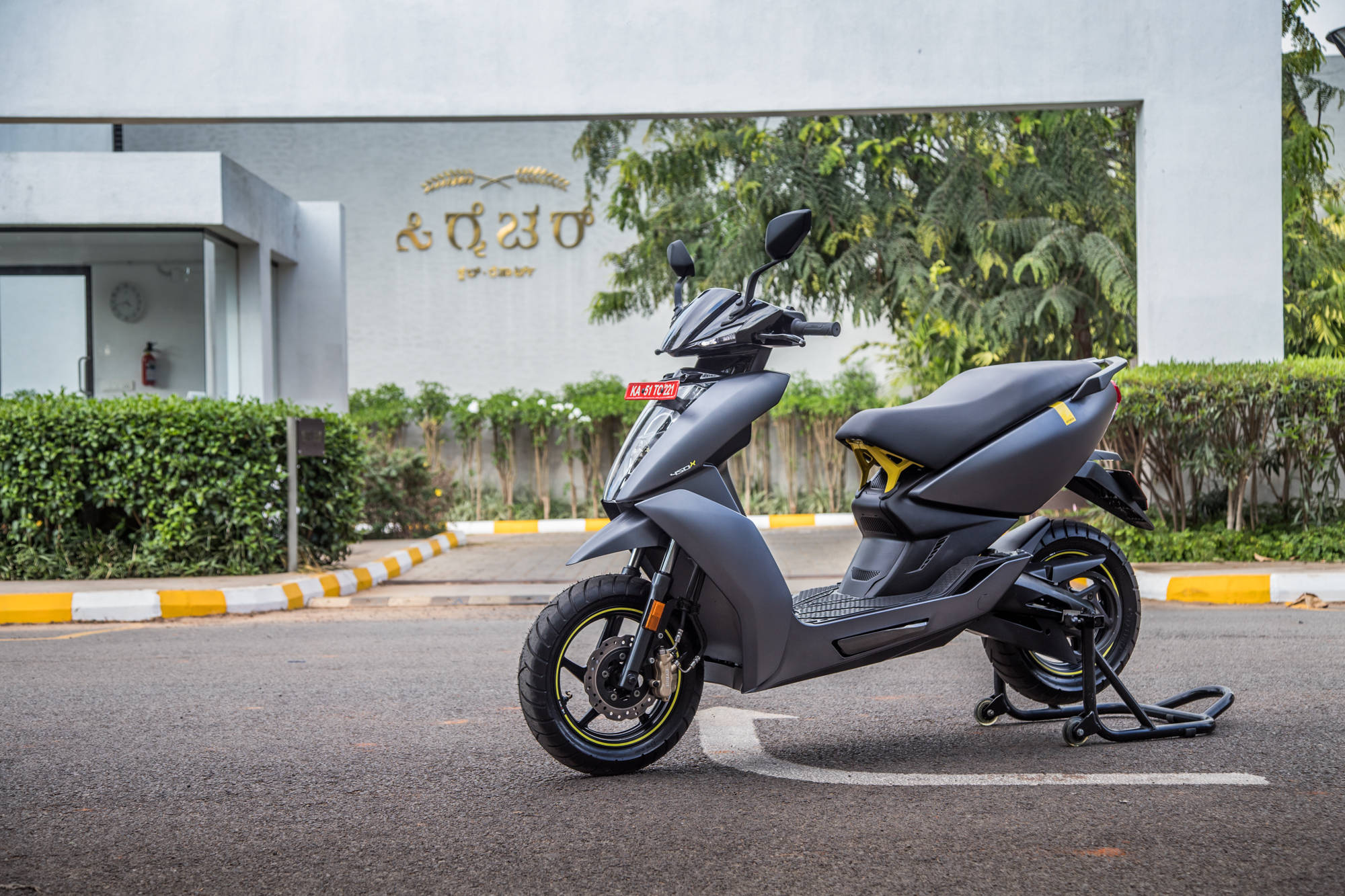 Ather Energy, that set the standard for electric scooters in India with the 450, has raised the bar once again with its newest offering, the Ather 450X. It's been reworked with a bigger battery pack, better connectivity features, and a slightly more powerful motor compared to the standard 450. You also get three new colours: white, grey and green. Here's everything you need to know about the scooter.
More Performance: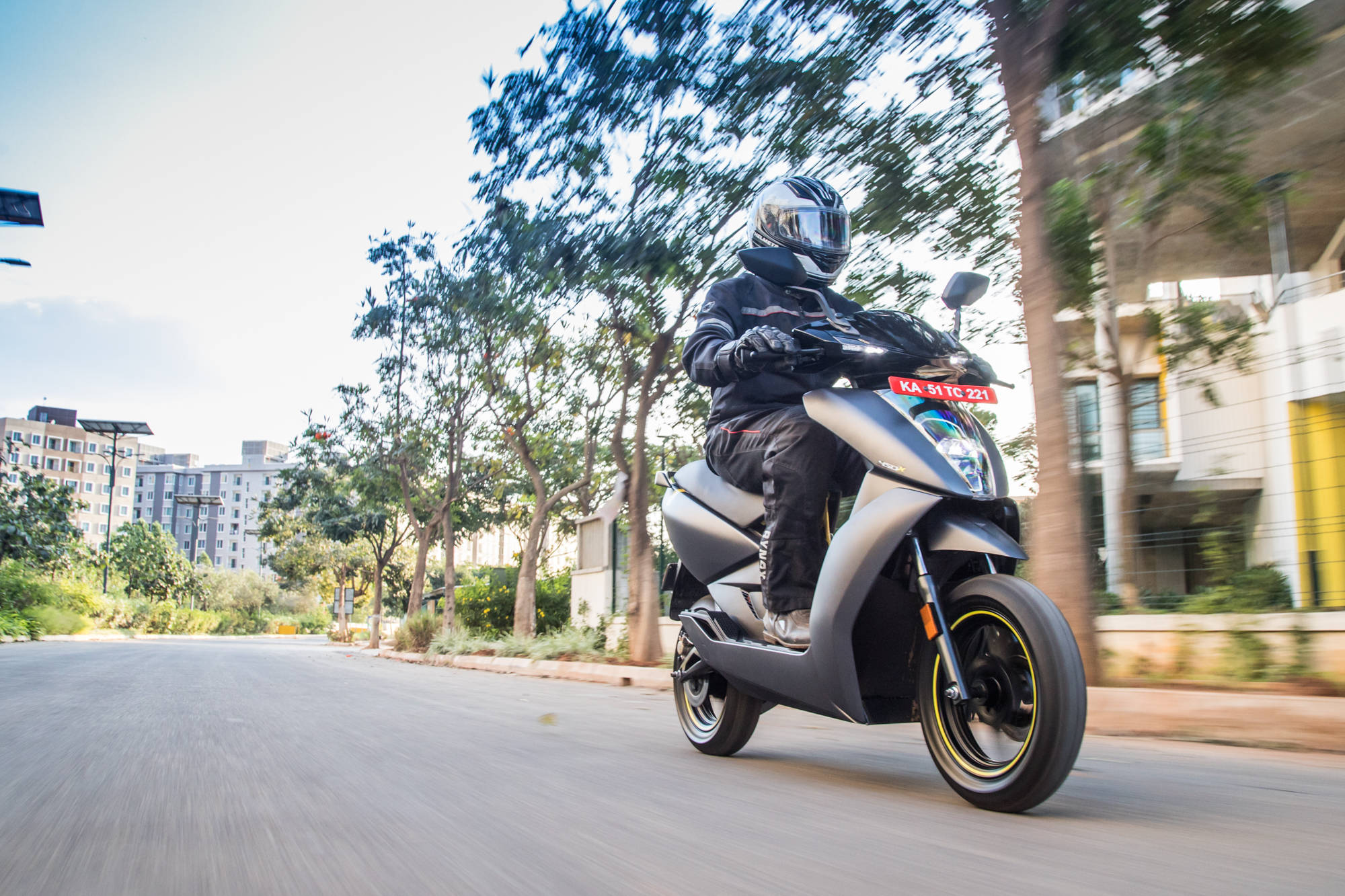 The Ather 450X packs a larger 2.9kWh battery pack with new cells that deliver a claimed range of 70km in Ride mode and 85km in Eco. In comparison, the standard Ather 450 offers a range of 55km in Sport mode, 65km in Ride mode, and 75km in Eco mode in real-world conditions. In terms of performance, the updated scooter's tweaked 6kW motor offers better acceleration but tops out at 80kmph (same as before). More importantly, there's more torque available at the twist of the throttle, all of which can be unleashed via a new Warp mode. For reference, the torque has gone up to 26Nm from 20.5Nm on the standard 450.
Better Features:

There are more features to geek over too! While the usual suspects include smartphone connectivity, navigation and over the air (OTA), the scooter also gets a host of new updates. This includes a new Android OS (updated from Linux) and a powerful 1.3Ghz processor, which provides 30 per cent faster processing speed. You also have 4G connectivity enabled via an electronic sim card that replaces the previous 3.5G connection, allowing users to change service providers as per their convenience. You can read about all of its features in our first ride review.
New Subscription Packs:

Ather has also altered the subscription pack to suit the needs of its new customers. Simply put, there are two to choose from: Plus and Pro. Owners are required to pay a monthly rental of Rs 1,699 for the Plus Pack and Rs 1,999 for Pro. You are also allowed to switch from one pack to the other based on your requirements. All you have to pay is the difference. Click here for more information on the price plans.
Lighter Than Before:

Strangely enough, despite the extra goodies, the 450X is 11kg lighter than the 2018 model (118kg, kerb). This was achieved by reducing weight near the dashboard and optimising the overall electronics packaging. For better stability and grip, Ather also offers chunkier tyres as an option, which would replace the standard 90-section MRF tyres wrapped around its 12-inch wheels.
Better Reach:

With the 450X comes better reach across India. Essentially, Ather plans to tap into 6 new cities: Chennai, Bengaluru, Hyderabad, Pune, Delhi and Mumbai. All while it continues to accept pre-orders from Ahmedabad, Kochi, Kolkata and Coimbatore. According to the brand, it will deliver its scooters to these cities through partner businesses and not dealerships.

Naturally, there will be increasing concerns about charging infrastructure in these cities. That shouldn't be a problem as the startup promises the installation of at least a dozen charging stations before it enters the newer cities. Ather will commence pan-India deliveries from July and general pre-orders will open soon.
There's An Elephant In The Room: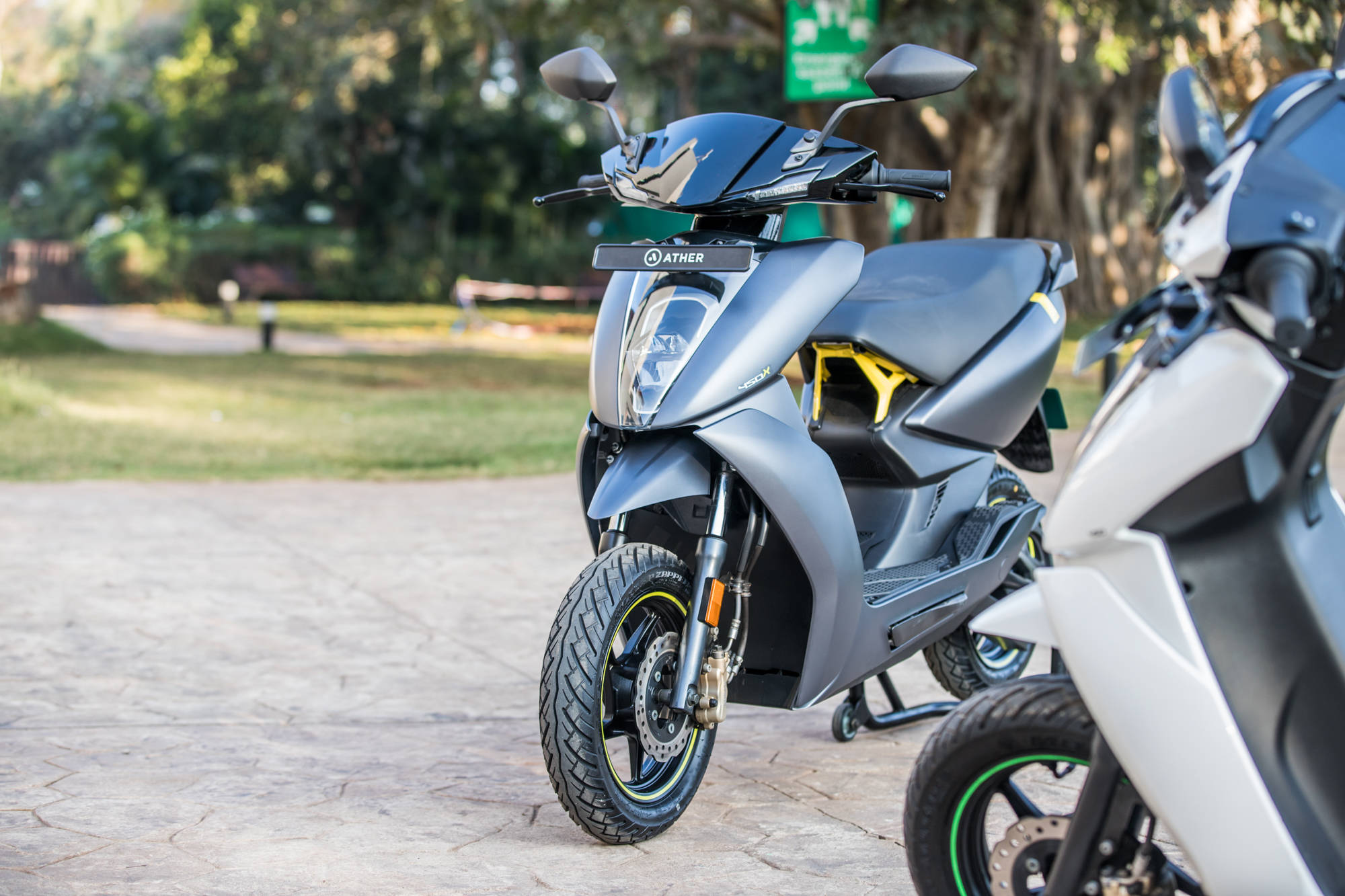 The 450X costs Rs 99,000 (ex-showroom Bengaluru) and Rs 85,000 (ex-showroom Delhi), including subsidy if you pick either of the experience plans. That's Rs 14,715 and Rs 28,715 cheaper than the standard Ather 450, which retails at 1,13,715. This includes unlimited km warranty on the battery, irrespective of its condition. Shocking, isn't it?

If you want to skip the hassle of paying a recurring charge every month, you can acquire the Ather 450X at an upfront cost of 1.49 lakh or Rs 1.59 lakh (both ex-showroom Bengaluru prices including subsidy) with either one of its configurations. That being said, you end up compromising on certain benefits. Check out our in-depth explanation of the price plans here.