2022 Kawasaki Ninja 400: Likes And Dislikes
Published On Sep 30, 2022 By Ishan Lee for Kawasaki Ninja 400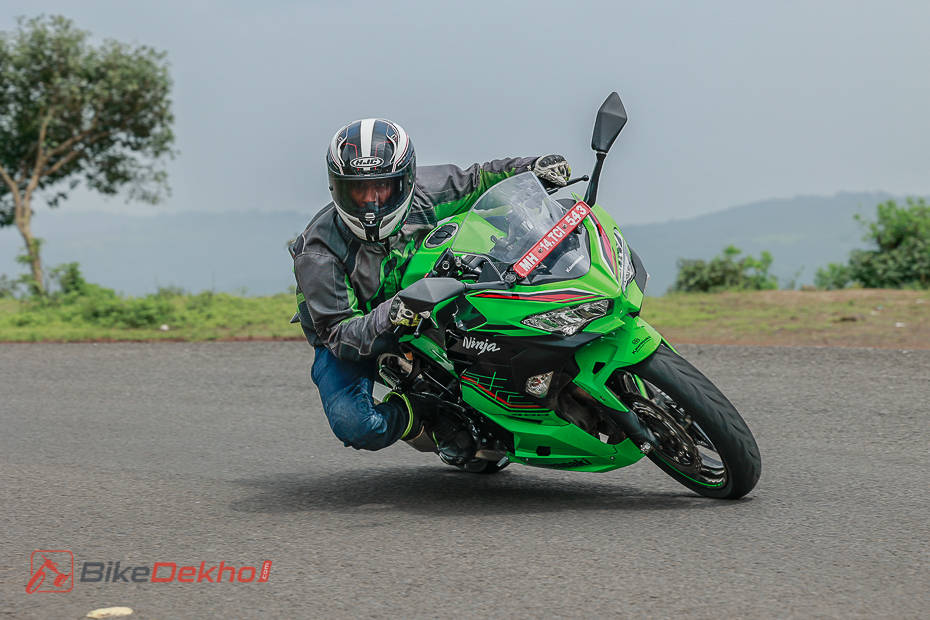 The 2022 Kawasaki Ninja 400 is without doubt the best sub-400cc supersport on sale in India today. Owning the versatile and exciting supersport is like owning the new Apple iPhone 14 Pro Max. While the ownership experience is undoubtedly worth it, buying one requires a lot of money.
The Ninja 400 is a CBU (completely-built-up), which means heavy import duties plague its final pricing and cost of spares. Furthermore, with the arrival of the 2022 KTM RC390, which is now a well-rounded motorcycle, we want to see if paying Rs 4.99 lakh (ex-showroom) for the 2022 Ninja 400 is still justified.
Likes:
i. Engine

Powering the bike is a 399cc, liquid-cooled, parallel-twin engine making 45PS and 37Nm, teamed to a six-speed gearbox,, all of which comes as a very compact and exciting package.
What we love the most about this engine is how usable it is on the road. Single-cylinder bikes like the RC 390 and TVS Apache RR 310 are great bikes, but simply lack the refinement and ease of the Ninja.

One minute you can be in sixth gear cruising through heavy traffic at 40kmph without stalling the bike and the next, hammer out thrilling top-speeds at 12,000rpm. And weirdly, none of it feels like hard work. This is the most tractable 400cc supersport, hands down.
ii. Ride & Handling

With great performance, you want great handling and the good news is that the Ninja 400 still cuts corners with great confidence. Yes, you do not get adjustable suspension at the front and the rear is pre-load-adjustable only. Still, the Ninja remains composed over a wide variety of surfaces.
We were a little skeptical about its 120mm and 130mm wheel travel front and back, respectively, but even over bad roads, the bike rarely bottomed its suspension out. Even the tiny 140mm ground clearance was not as bothersome. But heavier riders should be ready to rub the underbelly over speed breakers.
iii. Ergonomics

Supersports are a very committed breed of motorcycles. Hence, using them daily can literally be a pain in the back. However, the Ninja 400 is an extremely approachable motorcycle. The low seat height of 785mm, raised clip-on handles and rear-set yet relaxed foot pegs make long hours in the saddle effortless. Yes, the RC 390 is now more touring friendly than before, but its tall 835mm seat height immediately feels more demanding in front of the Ninja 400.
The so-so bits:
i. Brakes

The Ninja 400 gets a single disc setup at the front and the back with dual-channel ABS as standard. Despite a small 286mm front disc and 193mm unit at the rear, we did not struggle for bite and the Ninja 400 continues to be good at shedding speed. However, feedback at the lever could have been better and we found the ABS to kick in a bit too early.
ii. Tyres

The Dunlop tyres on the Ninja 400 aren't the best you can have on a bike like this. They require some time to warm up before you can start pushing the bike harder around corners, but it gets there eventually. Once warm enough, there's plenty of traction to keep experimenting with more and more aggressive lines. Better tyres will certainly improve the bike's handling greatly.
iii. Design

The Ninja 400 looks like a scaled-down Ninja ZX-10R. It's a sports bike from every angle and is a proper head-tuner. However, there's nothing new that we haven't seen except for some new stickers and livery, which is a bit disappointing. That said, it's still a very aggressive-looking motorcycle and gives you that big bike feel every time you approach it.
Dislikes:
i. Modern features and electronics

For us, this is an area where the Ninja 400 desperately struggles to justify its premium. Compared to the competition, the Ninja's electronics package feels underwhelming. You do not get riding modes, traction control, quickshifter, cornering ABS or even switchable ABS.
Even the semi-digital instrument cluster looks really outdated when compared to the RC390 or Apache RR 310's premium hardware. The Ninja's riding experience rarely leaves room to miss these features, but it's like not having a 3.5mm audio jack on your phone, it's nicer to have it than not.
ii. Price

This made-in-Japan motorcycle is great at so many things, you will certainly want to buy one after test riding it. That said, because it is a CBU, import taxes on this motorcycle make it less accessible to enthusiasts who aren't that flexible with their budget, which is a shame, because the experience of riding the Ninja 400 is truly special and we wish it was more accessible.
The sub-400cc segment is a big market space globally with only a handful of options. An enthusiast will certainly appreciate what the Ninja 400 brings to the table, because it feels pure. However, the competition is now offering more for much less.

Meaning, for the price of a Ninja 400, an RC 390 which is just as powerful, more modern, properly equipped and with the advantage of being made by a company with a wider service network can be had. Moreover, you'll still have enough cash left to invest in riding gear and some track time.