Yamaha Organises Environment Protection Campaign For World Environment Day
Modified On Mar 20, 2019 By Praveen M. for Yamaha FZ S FI (V 2.0)
Yamaha will organise tree plantation activities and awareness campaigns at its plants and dealerships in the wake of World Environment Day from 5 to 11 June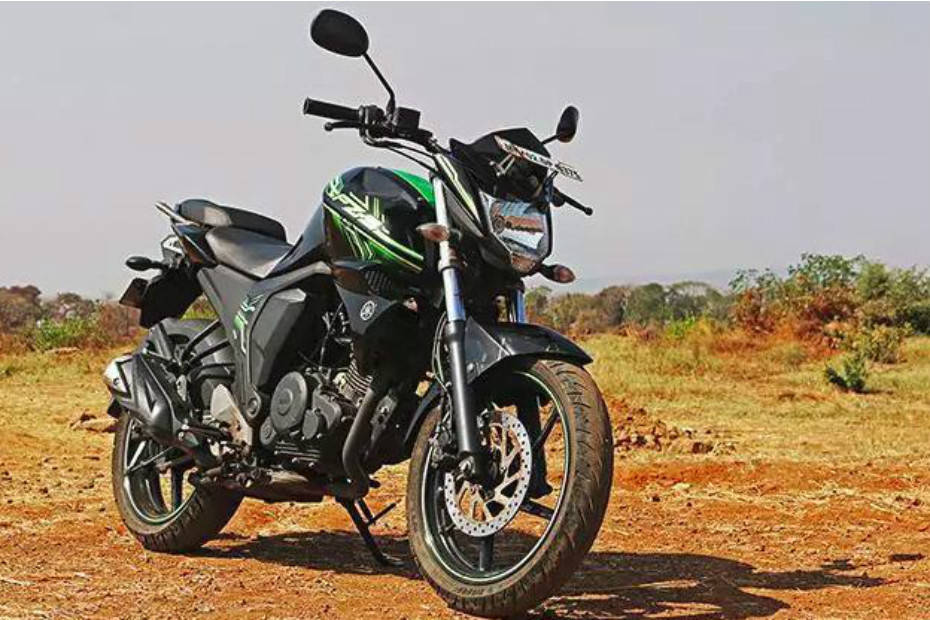 Yamaha has announced the commencement of its week-long celebrations for World Environment Day, from 5-11 June. As a part of the initiative, the employees of the Japanese auto major will be educated on the perils of using plastic, and ways to reduce its wastage, in line with the United Nations' 2018 theme of 'Beat Plastic Pollution'. Yamaha says it has also planted 100 trees and distributed 5,000 'Tulsi' saplings amongst its employees, dealers and customers across India already. The brand has also set up free pollution check-up camps across 23 dealerships in the country. In the recent past, the bikemaker had increased the solar power capacity at its plants in Chennai and Surajpur to 1450 kW and 6200 kW respectively, in a bid to reduce the carbon footprint. The official statement from Yamaha is as follows:
Press Release:
Chennai, June 5, 2018: On the occasion of World Environment Day, India's leading two-wheeler manufacturer, Yamaha Motor India Group (YMIG) on Tuesday started its week long celebrations (June 5-June 11) at its plants and dealerships nationally. Following the United Nation's theme for this year 'Beat Plastic Pollution', the company organized numerous activities and contests to create awareness amongst its employees on exploring sustainable alternatives and reduce plastic waste by avoid using single-use plastic items.
As a part of this event, the employees were imparted training on the Plastic Waste Management Rules 2016. During the session, employees were educated on the disadvantages of using plastic, how plastic waste poses a big threat to the environment and ways to reduce plastic waste. In addition to this, Yamaha planted 100 trees along with a distribution of 5000 'Tulsi' saplings amongst its employees, dealers and customers across India. Free Pollution Check-up camps were also conducted at Yamaha's 23 dealerships in various cities including Delhi, Hyderabad, Ahmedabad, Bengaluru, Assam etc.
On the day of commencement, all the Yamaha employees took a pledge to protect the environment by adopting eco-friendly processes for a better tomorrow. Some of the activities conducted across all locations included Online Environmental Quiz, Display of Cloth Banners, Sharing Environmental Tips mailers with employees, Screening of Environment Promotional Video, Tree Plantation etc. The employees got an opportunity to show their passion and contribution towards the initiative through environmental promotional competitions.
"As a responsible corporate, Yamaha has always been committed towards its surroundings. The Environment Day activity is a step-further to reiterate our continuous commitment towards mother earth. And this year's theme is totally in line with the Yamaha Motor Group Environmental Plan 2020 which aims to promote environment protection through green product development, operations with minimum environmental impact and reinforcement of Group environmental governance systems in order to create a better environment for all. On this occasion, I urge everyone to come together and play their part in reducing plastic waste and the impact they are having on our natural environment," said Mr. Motofumi Shitara, Chairman, YMIG.
Yamaha encourages optimum usage of limited resources and does take innovative and effective measures to meet the objectives of Sustainable Development. The principle of Reduce, Reuse & Recycle of resources are adopted at Yamaha to promote sustainable development, consumption and production. The company is actively contributing to build a clean and green future through the environment-friendly & energy-efficient technologies in operations, processes and plant architecture. These can be witnessed from the recent initiatives from the group which includes increasing the solar power capacity at its plant locations in Chennai to 1450 KW and Surajpur to 6200 KW. The aim is to make a wider impact and contribute to make the planet a better place for the community and future generations.