Touring Tips: How To Prepare Your Motorcycle For Touring?
Modified On Jun 7, 2020 09:49 PM By Benjamin Noel Gracias
Planning that long ride? Here's how you can prepare your motorcycle for a safe and comfortable journey

So you have decided on a place to ride down to. Next on the agenda is to prepare your motorcycle. With most modern motorcycles you can just ride off to your destination without preparation but then you are exposing yourself to what we call misadventures. If you want to make your ride more pleasant and efficient, here are some tips to make your motorcycle touring ready:
What motorcycle can I tour on?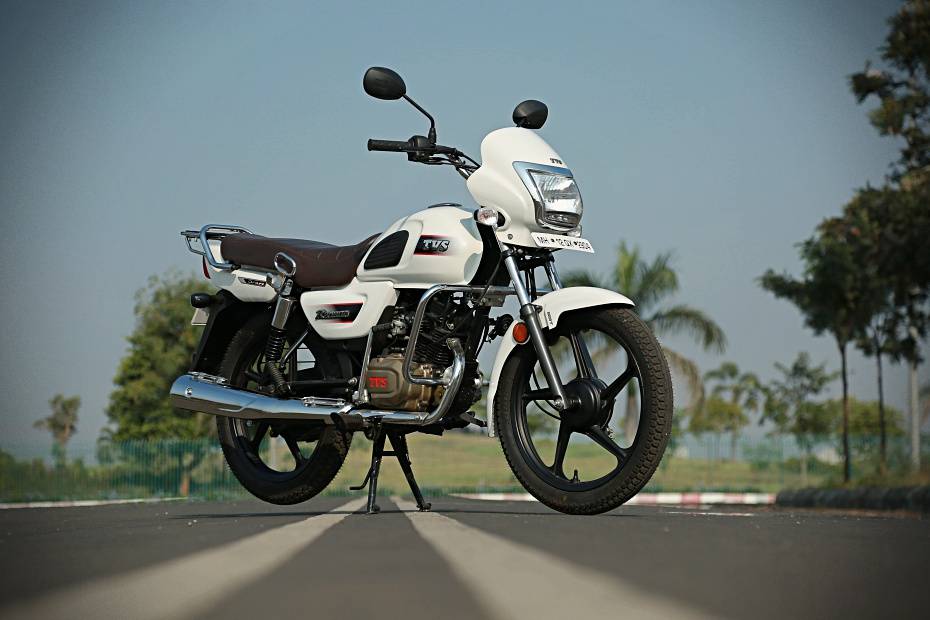 Any motorcycle should do. If you are up for it, you can even tour on a 110cc TVS Radeon, with the only fallout being that the journey time will be longer. Scooters are not preferred on account of their riding position that's not suitable for long-distance touring. So if you have a motorcycle, with a few modifications, you can use it for touring. If you are looking to tour long distances a motorcycle with an engine capacity above 200cc is preferred though.
What about tourers?

If you are looking to buy a motorcycle specifically for road trips, you can look at tourers like the Bajaj Dominar 250, Dominar 400, Royal Enfield Classic 350 and Suzuki Gixxer SF 250. Adventure tourers come with longer travel suspension and dual-purpose tyres that allow you to travel to remote places with non-existent roads. Adventure tourer options include the Hero XPulse 200, Royal Enfield Himalayan, KTM 390 Adventure and BMW G 310 GS.
Servicing your bike:

So you plan to tour with your existing bike? The first thing to do is to get it thoroughly serviced. As mentioned in our previous travel tips story, it is a good idea to get your bike serviced at least a week in advance. It is a good idea to have replenished oils and fresh tyres. Know more travel do's and don'ts here. Carry relevant tools, spare fuses and a puncture kit.
Carry a spare key:

Now this might sound like a simple task but it makes a lot of sense. Imagine losing your keys in the middle of nowhere and not having a spare key on your person. A devastating scenario, isn't it?
Fuelling your bike:

It is a good idea to have your bike tanked up and tyre pressures checked a day before the ride so the next morning you can just sit on your bike and ride off. If you are travelling with a partner, every time they stop to fuel, it is wise to tank up your bike as well. This will ensure you spend less time at the fuel pump and more on the road. In case of remote places, it is wise to carry an auxiliary fuel tank so you don't end up stranded due to a dry fuel tank.
Carrying luggage on your bike:

As a rule, travel light and take only the essentials with you. While most items you need can easily fit inside a backpack, securing luggage on your bike will literally take a load off your back. It is wise to invest in a set of waterproof saddlebags if you tour a lot. Most saddlebags have a universal strap securing mechanism that fits most bikes. A small tank bag also stores your small items like the wallet and phone securely and allows easy access on the move.
Prepping your bike for special conditions:

If you plan to travel to remote places like Leh Ladakh and the North East, there are some modifications you can do to prep your bike for the arduous journey. For dirt roads, you can get dual-purpose tyres fitted on your bike. A metal sump guard will protect your motor from rocks. If you use your phone for GPS, a phone handlebar mount should help. Travelling in the dark? A set of auxiliary lights should help. It is wise to start with smaller journeys before a big one so that you understand what is needed to make the trip comfortable. For example, if you feel that your seat isn't as comfortable as you would like you could have it modified with better foam or memory foam seats.

These are some tips to get your bike better prepared for the ride ahead. If there are some tips you would like to share with your fellow enthusiasts, do comment below.