Okinawa Scooters Opens Dealership In Pune
Published On Mar 13, 2019 By Gaurav Sadanand for Okinawa i Praise
This will be the sixth Okinawa dealership in the city
The brand has a total of 279 dealerships spread across India.
Currently, it has five electric scooters in its portfolio.
This comprises of the Okinawa Ridge, Ridge+, Praise, Raise and the recently launched i-Praise.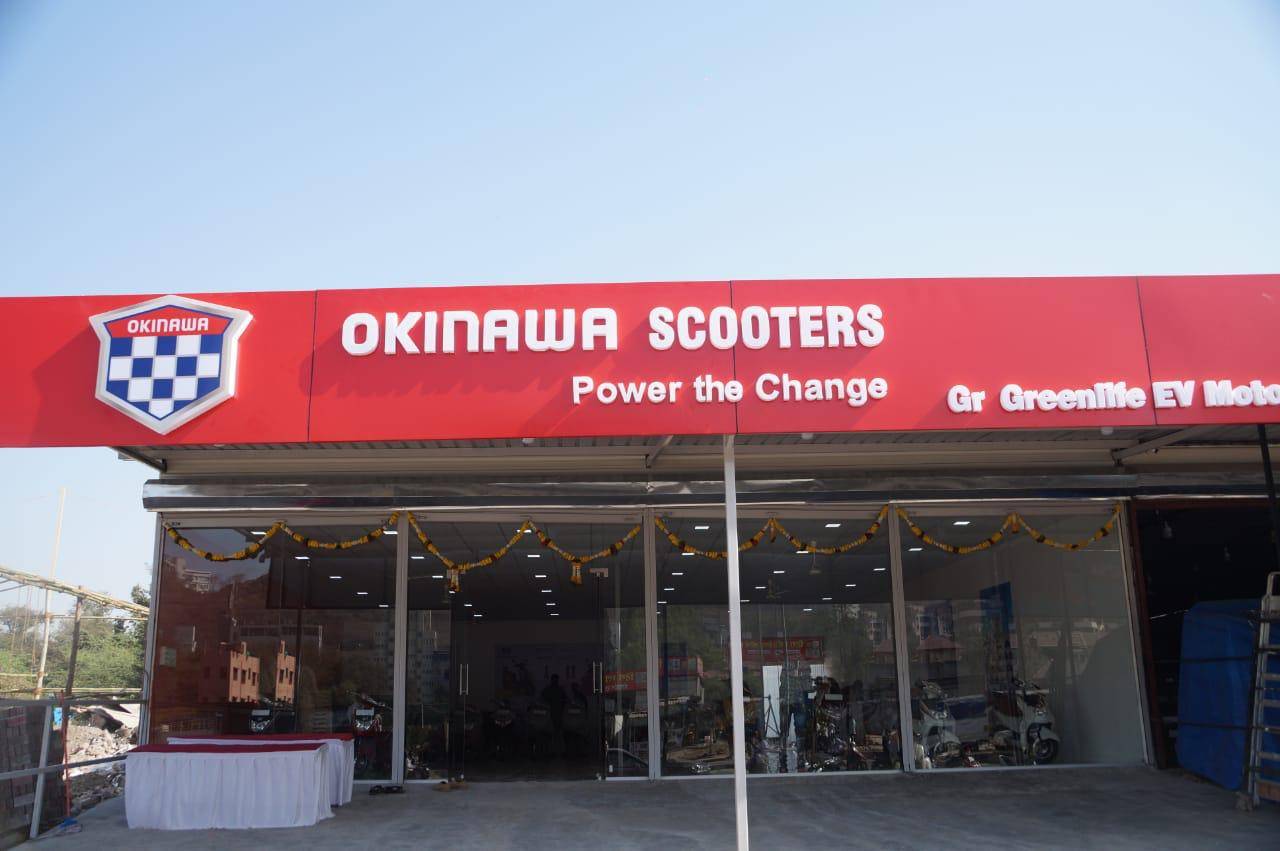 Homegrown electric two-wheeler manufacturer, Okinawa has launched its sixth showroom in Pune. The showroom will retail the company's entire lineup which includes the Ridge, Ridge+, Praise, Raise and i-Praise. Currently, the manufacturer has 279 dealerships spread across the country. In comparison, its rival, Hero Electric has five dealerships in Pune and over 600 showrooms across India.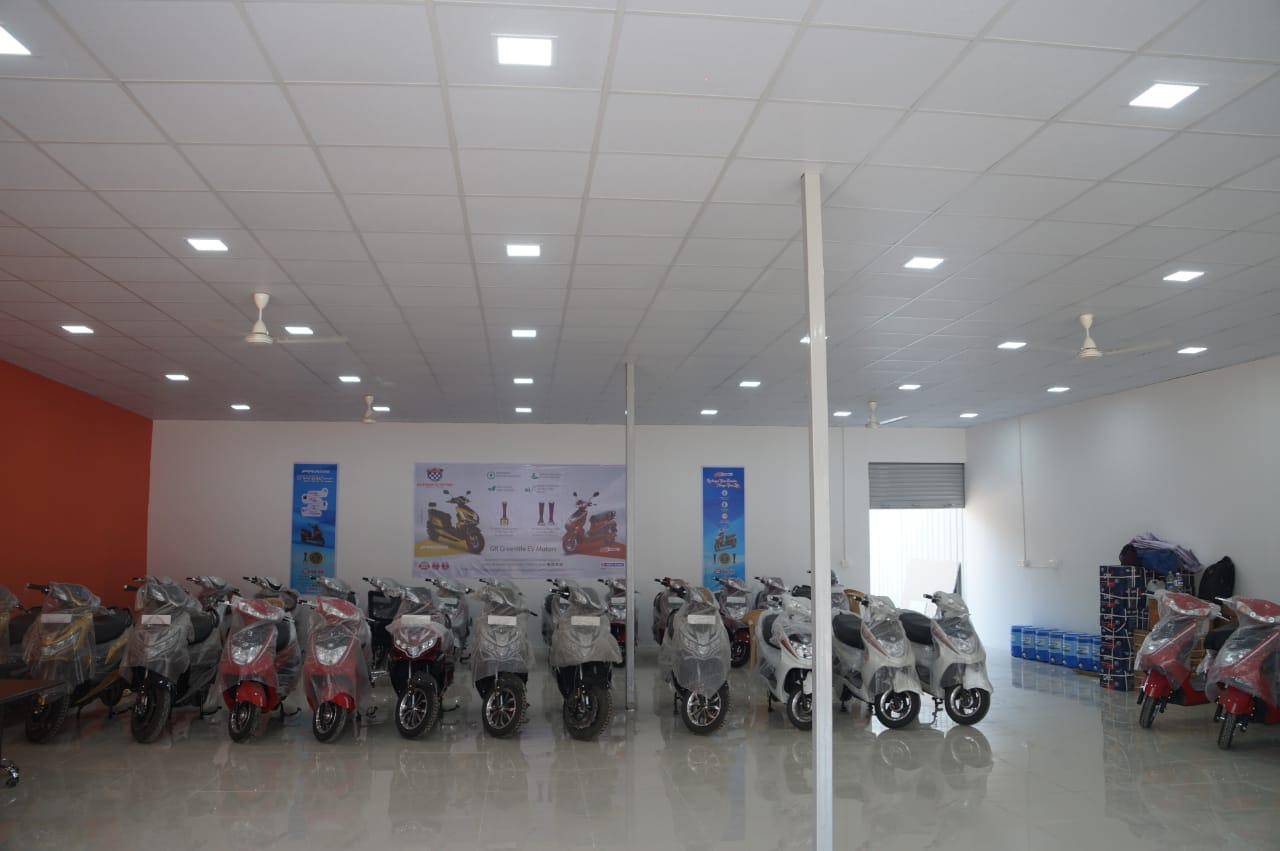 Aside from this, Okinawa recently bagged the Tirupati Smart City Project. Essentially, the brand will provide 105 i-Praise e-scooters to the staff of the city's Municipal Corporation to help facilitate internal city touring and crowd management. According to the company, the scooter can deliver a range of 160-180km using its lithium-ion battery on a single charge. It comes with a host of features like geofencing, virtual speed limit, battery health tracker, SOS notifications, continuous monitoring, trips, directions, maintenance/insurance reminder and vehicle status. These features can be accessed via the Okinawa Eco app available on the Google Play store. The Okinawa i-Praise is priced at Rs 1.15 lakh and competes with Ather 340 priced at Rs 1.12 lakh (on-road, Bengaluru).
Here's the official statement from the manufacturer.
Press Release:
Okinawa opens a dealership in Pune, enhances the accessibility to e-scooters for the people of Maharashtra
Brings the latest Okinawa e-scooters to Gr. Greenlife EV Motors, inauguration to be presided by Hon'ble Mr. Vinayak Nimhan, Ex-MLA, Chairman & MD, Sunny World
Pune, March 12, 2019:- Okinawa Scooters, India's fastest growing electric two-wheeler manufacturing company, recently inaugurated its association with a showroom in Pune to sell Okinawa's range of electric scooters. The showroom, named Gr Greenlife EV Motors and located at S no. 191 Tamhane Chowk, Aundh-Baner Link Road, was inaugurated by Ex-MLA Mr. Vinayak Nimhan, who is also the Managing Director of Sunny World and a renowned figure in the area. Principal retailer of Gr Greenlife Motors, Mr. Anant Kalkute hosted the event showcasing Okinawa's high-performance e-scooters, which received overwhelming positive response from the people present.
Okinawa already has 5 dealerships in Pune, and this showroom in Pune further bolsters its plans to reach out to users across suburban areas and small towns nearby Mumbai, Pune and other parts of Maharashtra. Okinawa's scooters have been identified as possessing the ideal combination of performance+ environmental sustainability, while including a range of features that enhance the comfort, convenience, cost-effectiveness and security of the rider. Okinawa has adopted a more offline, organic approach at marketing its scooters by joining hands with on-site retailers who have a strong relationship with end-consumers. They will also help to raise awareness about EVs from the grassroot level, informing people about its benefits such as cost subsidies, easy-charging, better features and most importantly, environmental sustainability.
Speaking about the launch, Mr. Jeetender Sharma, MD, Okinawa Scooters, said, "The association furthers our vision to join hands with retailers across Maharashtra and other regions to develop a strong on-ground presence of our brand. Our product range – Ridge, Ridge+, Praise, Raise, i-Praise have become very popular, and much of the user base comes from peripheral regions such as Pune where people are environmentally aware but also need to commute regularly. The showroom is located ideally, guaranteeing higher visibility which hopefully will translate to genuine traction and more sales."
Anant Kalkute – Dealership Owner, Gr Greenlife EV Motors, further added, "Okinawa is one of the strongest brands in the Indian EV segment today. It gives us great pleasure to showcase its amazing e-scooters. They are feature-packed, equipped with the best technology, well-designed and aesthetically engineered and most importantly, serve as the perfect, cost-effective alternative to conventional fuel driven vehicles. The scooters have become popular in Mumbai already, and we hope to emulate the same success with the brand in our region."
Okinawa is on a rapid association spree to develop a widespread dealership network across the country. It aims to ensure complete accessibility to Okinawa's customers by increasing the number of dealerships significantly within the next two years. With a balanced, highly evolved product that appeals to customers for its pricing as well as performance, combined with a rapidly enhancing service network, Okinawa has already established itself as the forerunner in the widening EV market of the country.
About Okinawa Autotech Pvt. Ltd -
Founded in 2015 by Mr. Jeetender Sharma - MD and Mrs. Rupali Sharma-Chairperson, Okinawa is one of the fastest growing Indian automobile companies. It creates high-speed e-scooters and bikes. With the Corporate Philosophy of "Power the Change" & providing the "Solution to Pollution", Okinawa clearly presents its bold stance against the global menace. It manufactures high-speed EVs with the help of state-of-the-art technology.
One of the most prominent USPs of Okinawa's bikes is that they can travel at a high speed of 55-75km/hour without compromising on the safety quotient. These vehicles thus break the myth of e-bikes not being able to match the performance levels of vehicles running on conventional fuels. Okinawa works on an eco-friendly, sustainable and socially responsible model with an objective of protecting nature through the '3 principles' of: Go green, Save Mother Earth and Reduce the Carbon Dioxide imprint on the planet.