New Delhi Gets Its First Ather Grid Charging Station
Published On Feb 3, 2020 By Gaurav Sadanand for Ather 450X
Ather will soon enter cities like Hyderabad, Pune and Mumbai
Ather intends to set up up a charging infrastructure before entering new territories.
The Ather Grid can charge the just launched 450X in 1.45km/min instead of the previous 1km/min.
The Ather 450X is priced at Rs 99,999 (ex-showroom Bengaluru) and Rs 85,000 (ex-showroom Delhi).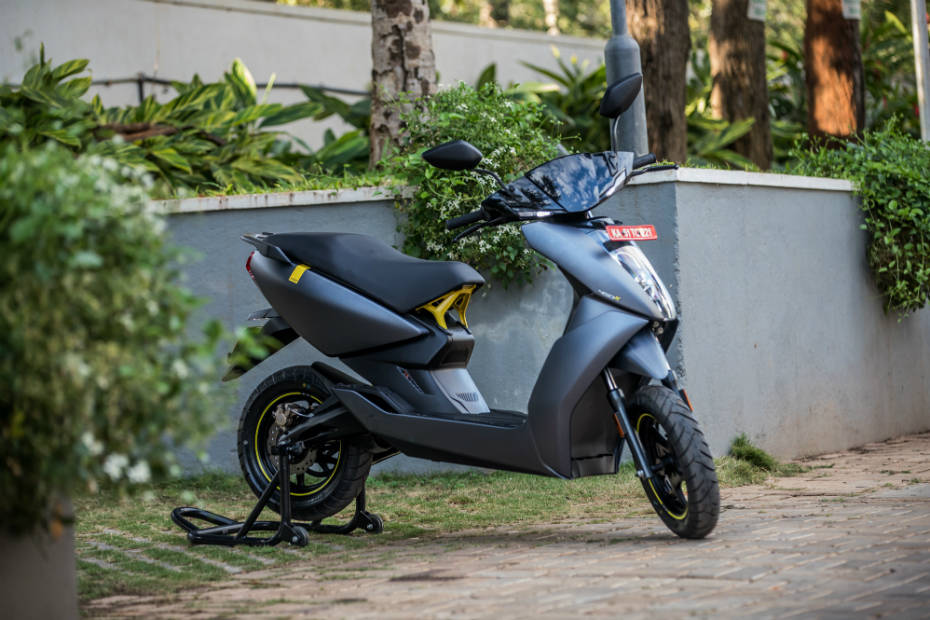 With the launch of the Ather 450X came the need to expand the company's horizon. And from the sound of it, Ather Energy has taken the first step towards tapping into 6 new cities, starting with Delhi. According to sources within the brand, the first of many Ather Grids has been set up in New Delhi at Connaught Place. The move cements the manufacturer's entry into the capital state, which will be followed by cities like Hyderabad, Pune and Mumbai.
Also Read: Ather 450X vs Ather 450: Differences Explained

Having said that, the first Ather Grid installation in New Delhi employs technology from the previous iteration of the charging station, not the improved version which will be available in the near future. The new version juices up the 450X' new battery pack 50 per cent faster, that's 1.45km/min instead of the previous 1km/min -- a 45 percent improvement in charging speeds. However, if you were to charge the scooter via a conventional 5 amp socket, it takes up to 5 hours 45 minutes to full charge -- 15 minutes longer than before. The increase in charge time is due to the 450X' denser 2.61kWh battery pack.
Also Read: Ather 450X: Price Plans Explained
You can buy the Ather 450X by either paying Rs 99,999 (ex-showroom Bengaluru) or Rs 85,000 (ex-showroom Delhi), depending on the subscription plan. The Plus pack costs a monthly rental of Rs 1,699 while the Pro bundle retails at Rs 1,999. Alternatively, you could pick up the scooter by paying the entire amount up front. That's Rs 1.49 lakh for the Ather 450X with the Plus Pack and Rs 1.59 lakh for Pro Pack and the scooter. All prices ex-showroom, Bengaluru.
Ather will continue accepting pre-orders from Ahmedabad, Kochi, Kolkata and Coimbatore and begin delivering its scooters through partner businesses instead of dealerships.