WWE Superstars and Their Motorcycles
Modified On Oct 30, 2018 By Pradeep Shah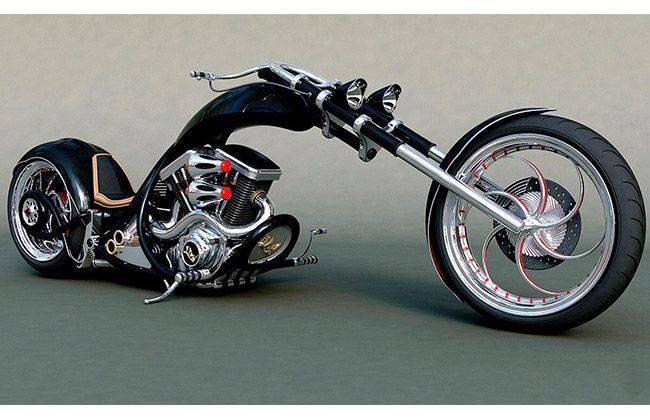 WWE superstars are known all over the world for their aggressive nature, wild attitude and yes, masculine body. Each wrestler has his own style statement and tries his best to entertain a large number of fans sitting in the stands. For this reason, the WWE wrestlers flaunt their style in one way or the other and bikes serve well the purpose of many.

WWE is coming to India on 15th and 16th January 2016 in New Delhi once again where the fans can see their stars in real life and get a whole new experience.
Here is a list of 5 WWE personalities with two-wheeled companions and their brief description:
1. The Undertaker:

The WWE star has a fully customized chopper motorcycle which he used to ride from the end of the ramp to the ring and the distance accounted for hardly thirty feet. Interesting fact- The Undertaker once thrashed Kurt Angle's scooter in the show after stepping off from his West Coast customized chopper machine. His custom chopper has long front forks, a torquey V-twin engine and a robust split seat that suit his style perfectly.
2. Triple H:

The renowned superstar was seen posing with a customized Triumph Thunderbird Storm. The bike has a restyled quadrilateral headlight along with other cosmetic touch ups such as modified handlebar and (quirky looking)rear view mirrors.
3. Kurt Angle:

This man once showed up on a white coloured Piaggio scooter and tried to mess with the Undertaker. But soon he had to pay the price as the Undertaker came up fiercely on his chopper and dropped Kurt's scooter from a height.
4. Eric Bischoff:

This WWE wrestler too has a fully customized chopper bike drenched in glossy black paint. His bike has been loaded with a V-twin engine along with a highly raised handlebar and a chiselled down body.
5. Lisa Marie:

The WWE diva has been spotted posing with a Honda CBR Fireblade that is presently known as one of the finest supersport bikes on the planet. Lisa is a two-time WWE Women's world champion and won both of the titles under the ring name - Victoria.