Splendor: Hero's Trump Card A Timeless Motorcycle?
Modified On Oct 29, 2018 By Sachin Sen
Hero MotoCorp has a knack of pulling a rabbit out of the hat. For instance, take one of their 150cc motorcycles called the 'Hunk'. Only Hero could have pulled this name off for a motorcycle if we come to think of it. I'd really not like to say that I'm riding a ….ahem! But really, the company must be praised for continuously churning out motorcycles most of which have been decent sellers in their respective categories.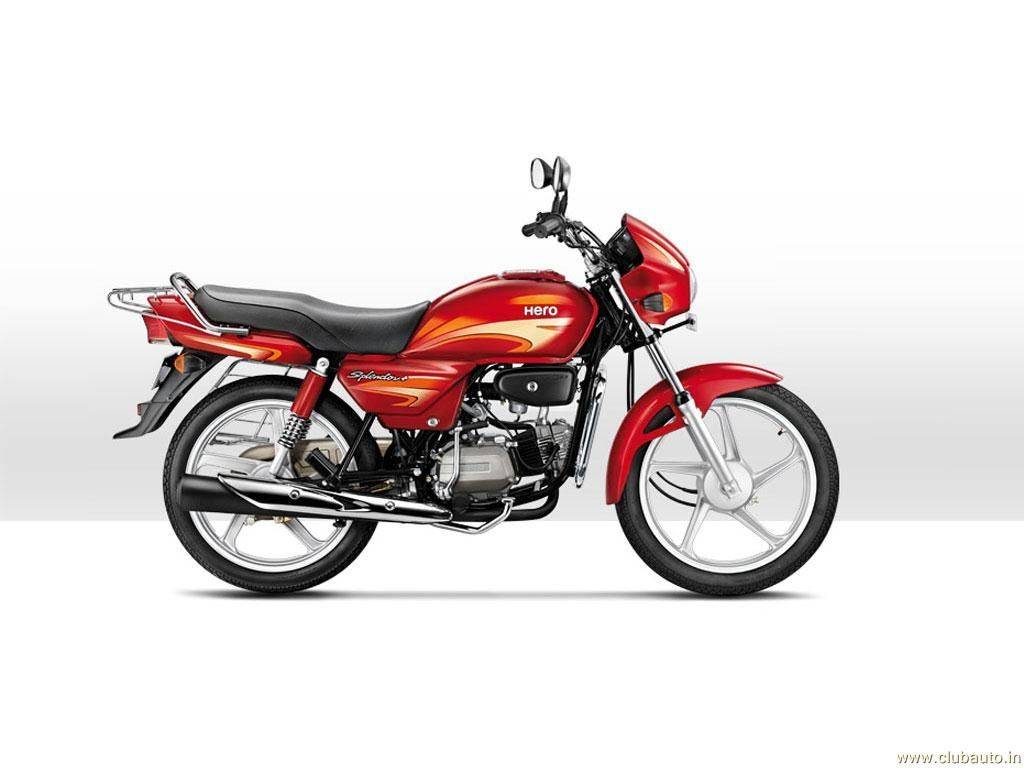 Hero has produced some of the most legendary and trendsetting motorcycles of their times – Splendor, CBZ and Karizma. Not many companies have such a legendary branding to boast off. Yet, the CBZ and Karizma haven't really been capitalized as much as they should have been. I mean really, Hero could have done so much with these two motorcycles.
Splendor though, is a different ball game and has been Hero's strongest brand since its inception. The name (not the motorcycle) just refuses to die down and Hero is doing a marvelous job of keeping it alive and kicking. Launched in 1994, Splendor came like a breeze of fresh air something like we had never experienced before. If people thought it was hard to make something better than the legendary CD100, Hero showed that it could be done using the same hardware!

Some time back we did an extensive road test on the Splendor Pro Classic, one of the latest variants under the brand name Splendor, and we mentioned how important this brand, as a whole, is to Hero.
Hero Honda launched Splendor as the successor of CD100, which was launched in 1985, and achieved much more success in comparison. Built on the same platform – engine and chassis, Splendor looked much better and more substantial in comparison. The single cylinder, 97.2cc, horizontal layout engine is based on the massively successful Honda Cub C100EX. It is renowned for its bullet proof reliability, solid fuel efficiency and longevity.
Splendor has been the biggest success story for Hero and is still sold in millions. No other motorcycle or motorcycle brand has achieved this level of success. At one point, Splendor was the highest selling two wheeler in the world and in turn catapulted Hero (then Hero Honda) as the world's no. 1 two wheeler manufacturer.

So what is so right with this motorcycle? Everything, quite literally. One look at it and the Splendor comes across as the right motorcycle for the day-to-day commute. The styling is pretty standard and is acceptable for its intended purpose of a daily workhorse. It is fairly comfortable and offers a decent ride across variety of road conditions. Finally, that 97.2cc engine is a gem. Honda introduced this horizontal layout engine in their Cub series of motorcycles ranging from 50cc to now 109cc. The engine has been massively successful and is one of the most reliable motorcycle engines ever produced by any company till date. This engine has been in active production since 1958. It is probably one of the greatest achievements in the automobile industry when you consider the scale and success Honda has achieved with this particular engine alone.

It is the possibly the greatest gift from Honda to Hero when the joint venture started in 1983. Splendor is the most successful fruit of their partnership. The biggest credit to Splendor's success no doubt goes to Honda because if it wasn't for its engine, Splendor would have been nothing. This is the reason why Hero, even after separating from Honda in 2010-2011, keeps updating the styling while keeping the base engine same. Minor improvements have been done here and there in the engine to make it more fuel efficient (says Hero) but the reliability quotient has remained intact. It is in fact funny when you think it like this because then you know that it's the engine which has done the magic all these years while every other component has just come together around it in a good workable manner. This is the magic of Honda, their legacy is even known in the remotest of places in our country and around the world.

Then again, a motorcycle isn't built naturally, it is built by men when they work together. While there are many other motorcycles in the market offering choices to the buying consumer, none has ever come across as well built and as complete a package as the Splendor itself. It was Hero Honda who made it and they did it right.