5 Awesome Reasons To Attend India Bike Week 2016
Modified On Feb 16, 2016 By Gajraj Singh Bhati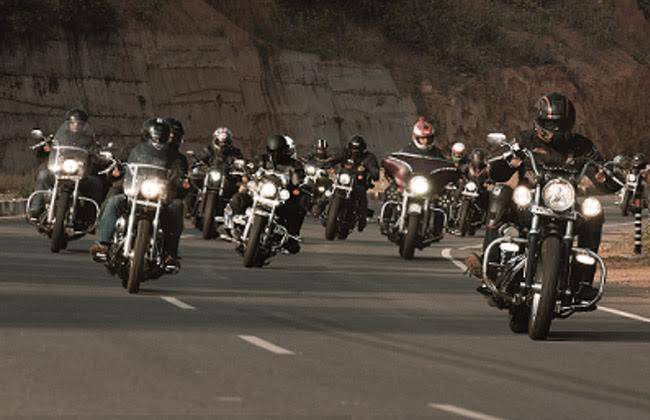 Gone are the days when bikers were considered bad boys riding mean machines. The scenario has changed significantly and biking culture has strengthened its roots in the country with a lot of people developing an interest in motorcycling. In this growing trend, India has played an important role by playing host to many famous biking events. As we all know, the country's biggest bike festival 'India Bike Week' is set to hit Goa this weekend, we bring you the top 5 reasons for which you will want to attend this mega event and if you are not going, then disappointment is an obvious option.

1. Bikes - Big, Small, All



Obviously, the bike festival will be incomplete without a variety of motorcycles lined up to tempt us. Companies like Harley, Triumph, Benelli, Ducati etc are making their way to Goa to be a part of this edition of India Bike Week. With these bike makers joining in, the atmosphere has certainly started heating up for fans who will witness a bevy of motorcycles in all shapes, sizes, and segments. Not only this, there will also be competitions for the best modified/customized machines wherein fans could get to see some of the most alluring one-off builds.

2. Rocking to Bands by the Sands





It is impossible to attend such a festival without rocking your socks out to the high-voltage riffs of an electric guitar with bassy beats of drums and splashes. You can enjoy these sounds with the cool Arabian Sea breeze to accompany you. Do not worry about the company if you are traveling alone to the venue as the festival is all about catching up with like-minded bikers and have a good time with them. Now, all you need to do is pack your bags, get rid of the laziness and get out to attend the event that will make a weekend warrior out of you.

3. Stunt Championship





All about the thrills, are you? Then, the India Bike Week is also hosting IBW National Stunt Championship and we expect to witness a sandstorm of fully-decked machines being ridden to their limit. Trust me it will be a sight to behold as riders from various parts of the world who will take part in this championship and will provide a sight that most usually only get to see online. Wheelies, stoppies, burnouts, drags and what have you - all this action right in front of you! Isn't that enough to tempt you?

4. Safety Session by CS Santosh





It is important to be aware of situations that may lead to severe injuries. To ensure you avoid such untoward incidents, this edition of India Bike Week is going to provide a safety session by CS Santosh, the only Indian rider to complete the Dakar Rally. It could be a chance of a lifetime for bikers as Santosh will share his experiences from the rally and other events he has participated in. If you visit the spot, do take out some time from all the glamour and fun going on at the event and attend the session.

5. Dirty 20 Enduro Challenge





Another interesting segment of the two-day mega event is the Dirty20 Enduro Challenge. In this challenge, participants will compete in a race across a track full of hurdles and terrain such as bumps, jumps, rings of fire, see-saw, sand, stone. Participating in such an event will be an awesome experience irrespective of win or loss. But if you do win, you will walk away with Rs. 10,000 cash! Don't worry about getting hurt as minor injuries are just part of the fun, and fully-trained medical staff will remain on standby at the venue, to take care of your injuries. Go on, ride out to IBW. We hope to see you there!