More Ducati Multistrada V4 'Spy Shots' Have Emerged
Modified On Sep 15, 2020 12:00 PM By Zaran Mody
An official unveil is expected before the end of the year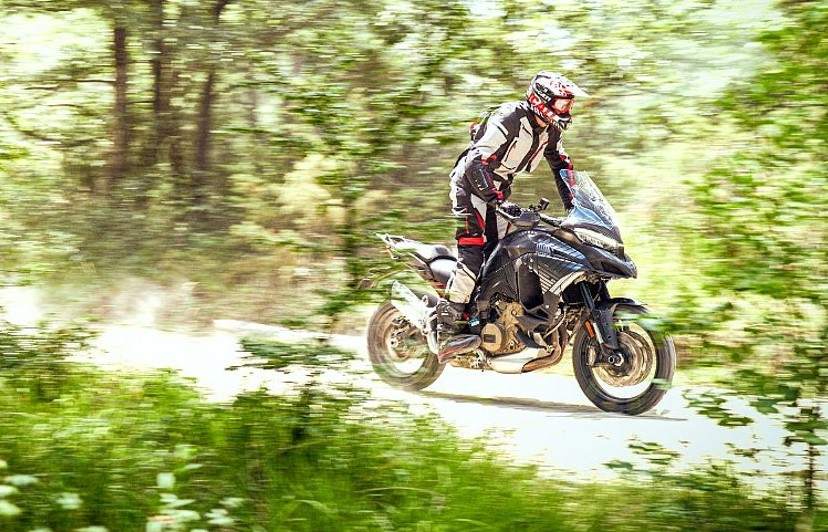 It's no secret that Ducati is in the process of shoehorning its fire-breathing V4 powerhouse into a Multistrada body to create the upcoming Multistrada V4. A long line of spy shots has been backed up by the brand's own confirmation that it is working on exactly such a product, and now we've managed to get our clearest look yet thanks to these 'spy shots'.
We use the inverted commas because these pictures look far too deliberate to just be coincidental spy shots. Irrespective of their legitimacy, the images do reveal some interesting details about the upcoming bike. While the silhouette is undoubtedly Multistrada, this V4 version is going to carry a new face thanks to a redesigned front fairing and headlights. What's really interesting is that the front of the bike seems to feature a radar transmitter/receiver, hinting that the bike could get active cruise control. The Multistrada V4 is in the running to become the first motorcycle in the world to offer this technology.

Unusually, Ducati also appears to be using a conventional perimeter frame to house the V4 engine. The swingarm is another big change too: gone is the 1260's gorgeous single-sided unit, replaced by a conventional double-sided design on the V4. The variant seen in these pictures seems to be an off-road focused version with wire-spoke wheels and knobby tyres. We also expect there to be a more street-focused sibling with alloys and conventional rubber.
Hopefully, all our doubts will be answered soon, because the bike in these images looks very close to finished if not already there. It is likely to be unveiled by late-2020.