Honda CB350RS: Colours Explained!
Published On Feb 18, 2021 12:52 PM By Punya Sharma for Honda CB350RS
Which of the two available colour options should you pick?

While the market is still not over the H'Ness CB350, Honda has rolled out the CB350RS, a sportier take on the H'Ness. Almost everyone was expecting a cafe racer from the Japanese manufacturer, it has instead, come out with a slightly revamped and jazzed-up version of the H'Ness. It is a goodlooking motorcycle but it's available in just two colours, unlike the H'Ness that comes in six. These two colours have a charm of their own, though, as Honda has opted for a blacked-out approach. But which one should you pick? We help you decide.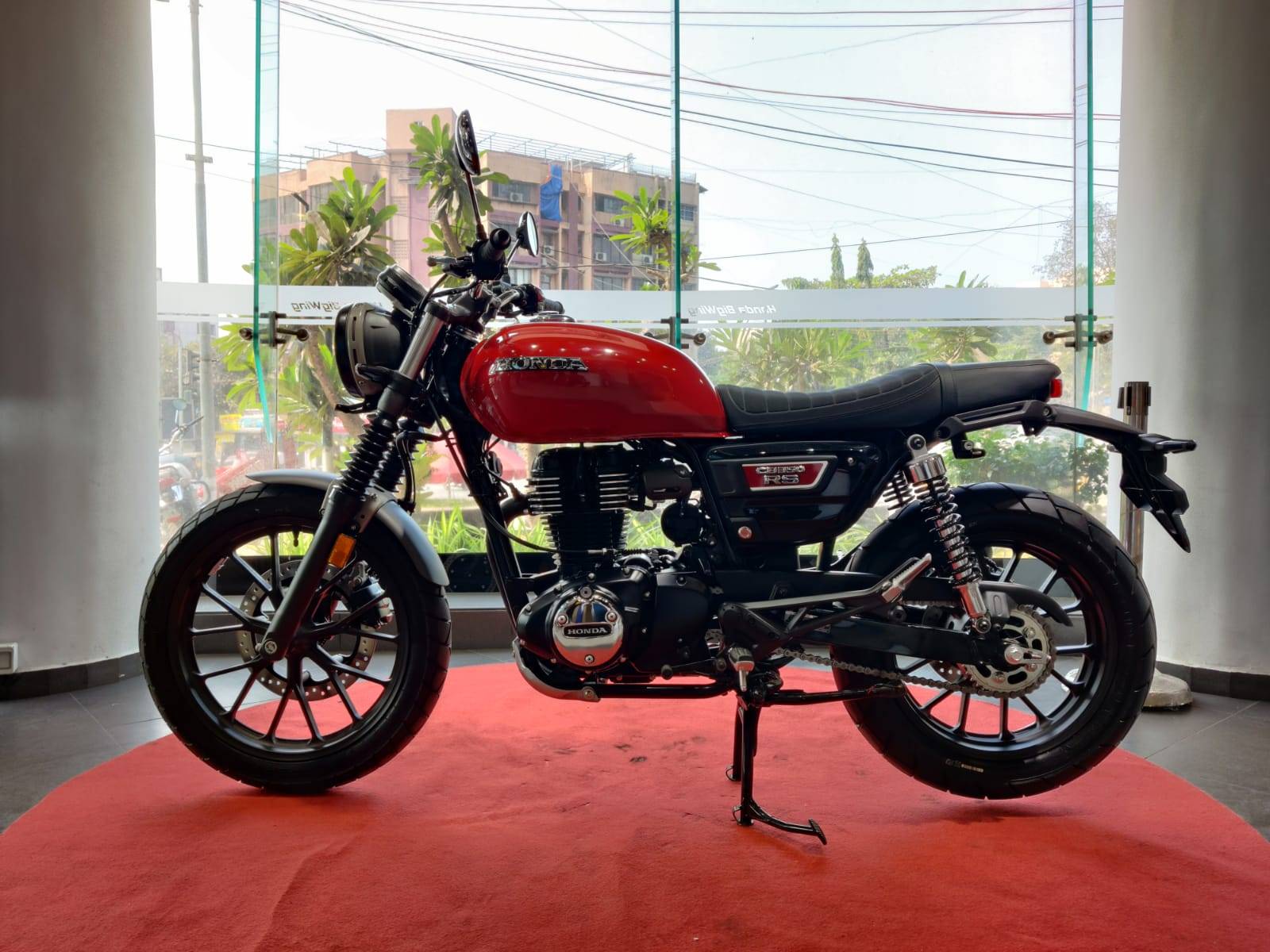 Radiant Red Metallic
Red colour has always had a strong fan-base in India. People like it because it makes the vehicle look sportier and helps it stand out from the standard monochrome colours. The story with the CB350's Radiant Red Metallic colour. It looks sporty, premium and eye-catching. Elements such as a thick black stripe in the center of the tank and red badging on both sides further enhance the look. However, we think Honda could've thrown in a little more red to add to the sportiness. Perhaps, red pinstripes on the alloys and a dual-tone fuel tank?
Wondering what's different between the H'Ness CB350 and the CB350RS? Read Honda CB350RS vs Honda H'Ness CB350: Differences Explained

Black Pearl With Yellow
This colour variant does more justice to the CB350 badge, although it's more of a Yamaha colour combination. It gets yellow pinstripes on the tank that look excellent, just like on the H'Ness. The blacked-out finish and the yellow form a great contrast and make the motorcycle look flashy yet civilised. Also, the pinstripes do full justice to Honda's CB range. You also get yellow badging on both sides. What could've been improved? For starters, yellow pinstripes on the rims would've made the motorcycle stand out a tad more. We also think blacked-out mirrors and a black handlebar would've looked better too.


Which One's Better?
There isn't much of a difference between the two options. Both feature LED lighting, blacked-out elements, black alloys, tuck and roll seat, black fenders, and a rugged skid plate. If we had to choose, we would pick the Black Pearl With Yellow option as it looks more striking and is a rather bold choice by Honda. However, the biggest difference between the two options is the price. The Black Pearl With Yellow option costs Rs 2,000 more than Radiant Red Metallic. Is it worth the extra cash? Well, that's a decision you'll have to make.
Found this article helpful? We also did a similar piece on the H'Ness CB350 explaining its variants.