Avan Motors Trend E Electric Scooter To Be Launched By March-end
Published On Mar 14, 2019 By Praveen M. for Avan Xero Plus
The company is looking to bring the total number of dealerships in the country to over 100 over the next few months
Avan Motors recently unveiled the Trend E electric scooter.
The company has announced that it will launch the scooter by the end of this month.
Avan Motors is also looking to expand its dealership reach to 11 more states in the next few months.
Tier 2 and tier 3 cities will be prioritised.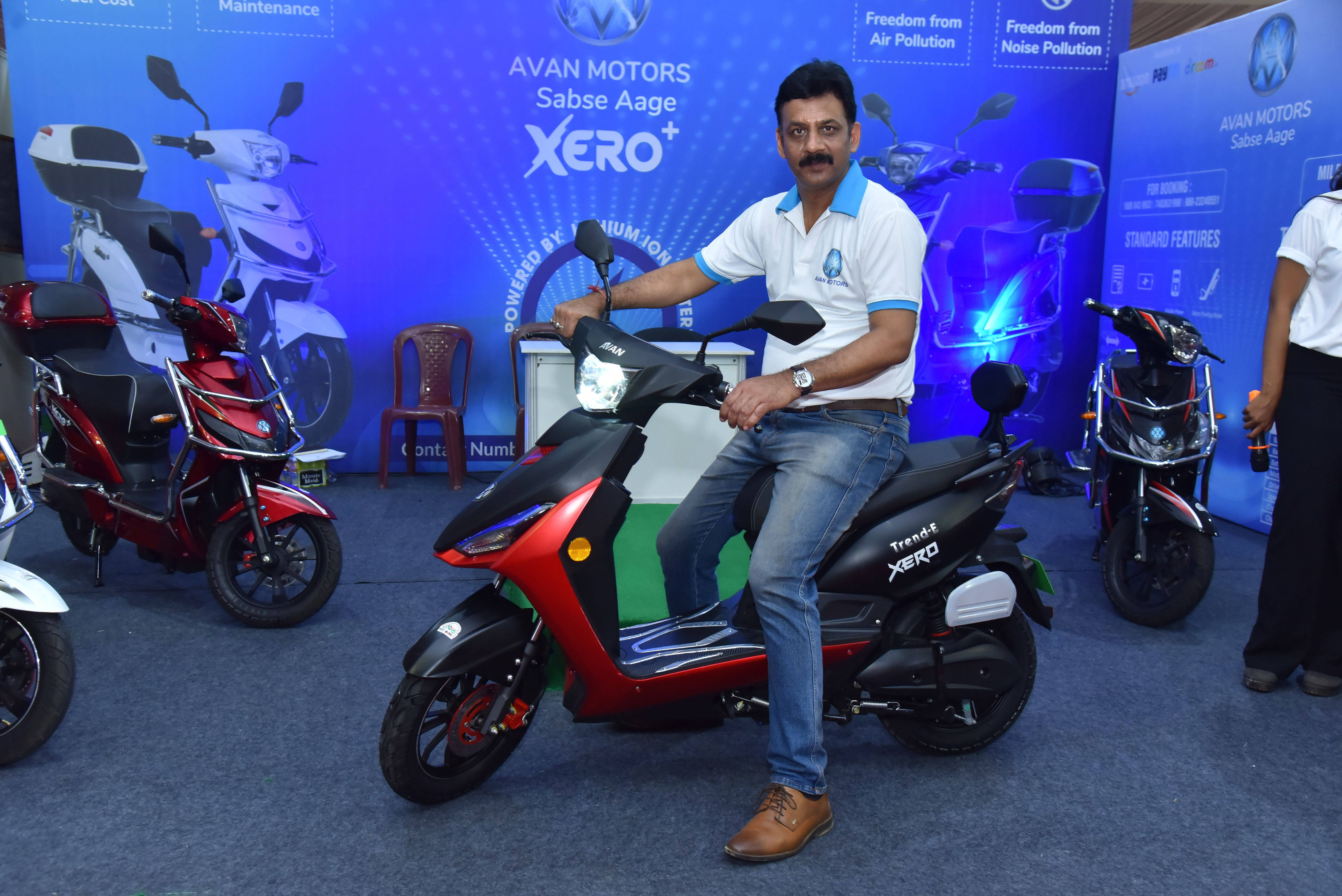 Avan Motors has announced that it will be launching the Trend E electric scooter by the end of March. The scooter was unveiled recently, and comes with a dual lithium-ion battery setup that can deliver a range of 110km. The styling is slightly sportier than Avan Motors' other offering, the Xero+, but the underpinnings seem to be the same. However, the Xero+ takes 4-6 hours to charge each battery whereas the Trend E takes only 2-4 hours to charge fully. So expect the Trend E to carry a slight premium over the Xero+, perhaps about Rs 55,000, ex-showroom.
The company also revealed its dealership expansion plans, where they intend to take the total dealership count from the current 30 dealerships to about 100 over the next few months. It will be prioritising tier 2 and tier 3 cities as according to the company, these cities have witnessed a boom in electric vehicle usage. On the other hand, one of India's biggest electric scooter players, Hero Electric, has about 600 dealerships across the country while another Indian e-scooter company, Okinawa, has around 279 dealerships country-wide. Here's Avan Motors' official statement:
Press Release:
Avan Motors India announces its expansion to 11 states; to focus on building its reach by appointing 100+ dealership by 2019
To ramp up the distribution of its electric scooters by expanding in tier-II and Tier-III cities like Azamgarh, Raipur, Bhuvaneshwar, Bikaner and Guwahati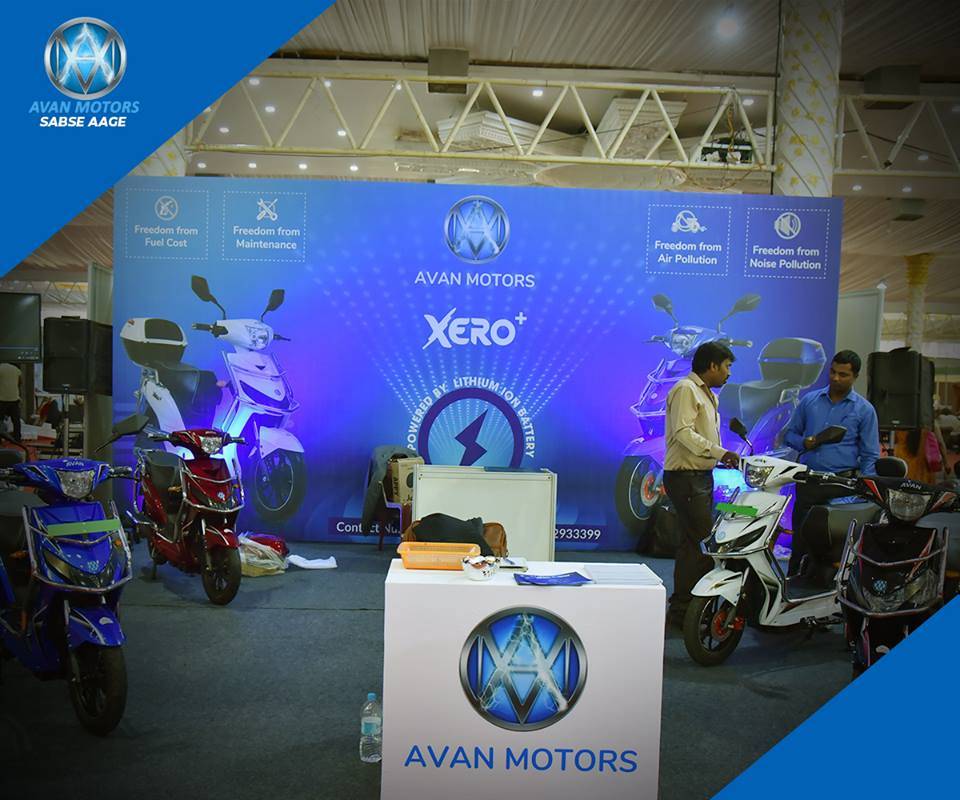 New Delhi, 14 March 2019: Underlining its rapid growth, Avan Motors India, the country's most efficient and forward-thinking manufacturer in the EV space, has announced its next phase of expansion across the country. Avan Motors India will ramp up its presence to 11 states over the next few months, with a focus on building a considerable presence in Tier 2 and Tier 3 cities where the demand for electric vehicles is seeing a promising uptick. The new states where Avan Motors will build its sales network include Rajasthan, Punjab, West Bengal, Manipur, Assam, Sikkim, Tamil Nadu, Andhra Pradesh, Kerala, and Odisha.
Avan Motors' presence currently spans the states of Maharashtra, Uttar Pradesh, Madhya Pradesh, and Karnataka, with a network of 30 dealers across the country. The current network of dealers through which Avan Motors' electric scooters are sold is spread across 10 cities namely, Pune, Nagpur, Nasik, Bangalore, Tumkur, Lucknow, Bhopal, and Thane. As a part of its expansion plans, the EV manufacturer will thus ramp up the number of dealers to 100+.
Commenting on the announcement, Mr Pankaj Tiwari, Business Development Head, Avan Motors, said, "Avan Motors has been working extensively towards promoting sustainable mobility while enhancing the customer experience through a holistic vision for the business. This vision reflects in our plans to intensify the brand's presence across the country in a bid to further make its affordable electric scooters accessible to more Indians across Tier 2 and Tier 3 cities. Further, we hope that our expansion is followed by greater awareness among consumers regarding the benefits of EVs and that more commuters willingly embrace the mode of e-scooters for their basic commuting purposes. Moreover, with this expansion of our sales network, we promise to serve our customers in the best possible manner and with the best of our offerings."
In line with the company's vision of a sustainable and eco-friendly future, Avan Motors India recently launched the Xero and Xero+ electric scooters and is all set to launch its third scooter within a month. The zero-emission, cost-effective scooters are equipped with cutting-edge technology to ensure every ride is smooth and fun, and have received a tremendous response from customers following their launch in February 2019. Furthermore, the Xero series scooters have been designed specifically according to Indian road conditions, and the running cost is only 10% that of a vehicle running on conventional fuels.
Avan Motors is redefining the EV space with products that are not only in keeping with the mission for a cleaner environment but with solutions that have state-of-the-art technology and are affordable to its consumers. The company aims to leverage this development to further its vision of ushering in the next generation of urban mobility solutions in India and taking substantial steps towards a sustainable future.
Avan Motors has recently unveiled its new scooter Trend E which will hit the road in a months' time. With existing 3 models and upcoming products, Avan Motors is looking forward to joining hands with new dealers.