Avan Motors India Reveals 'Trend E' Electric Scooter
Modified On Mar 14, 2019 By Gaurav Sadanand for Avan Xero Plus
It comes with a single or a dual lithium-ion battery setup
The Avan Motors Tren E can travel a distance of 60km with a single battery setup and 110km with a dual battery setup.
The battery pack can be charged within 2 to 4 hours.
Avan Motors's lineup also includes the Xero and Xero+
The brand offers doorstep services for test rides, purchase and servicing of its scooters.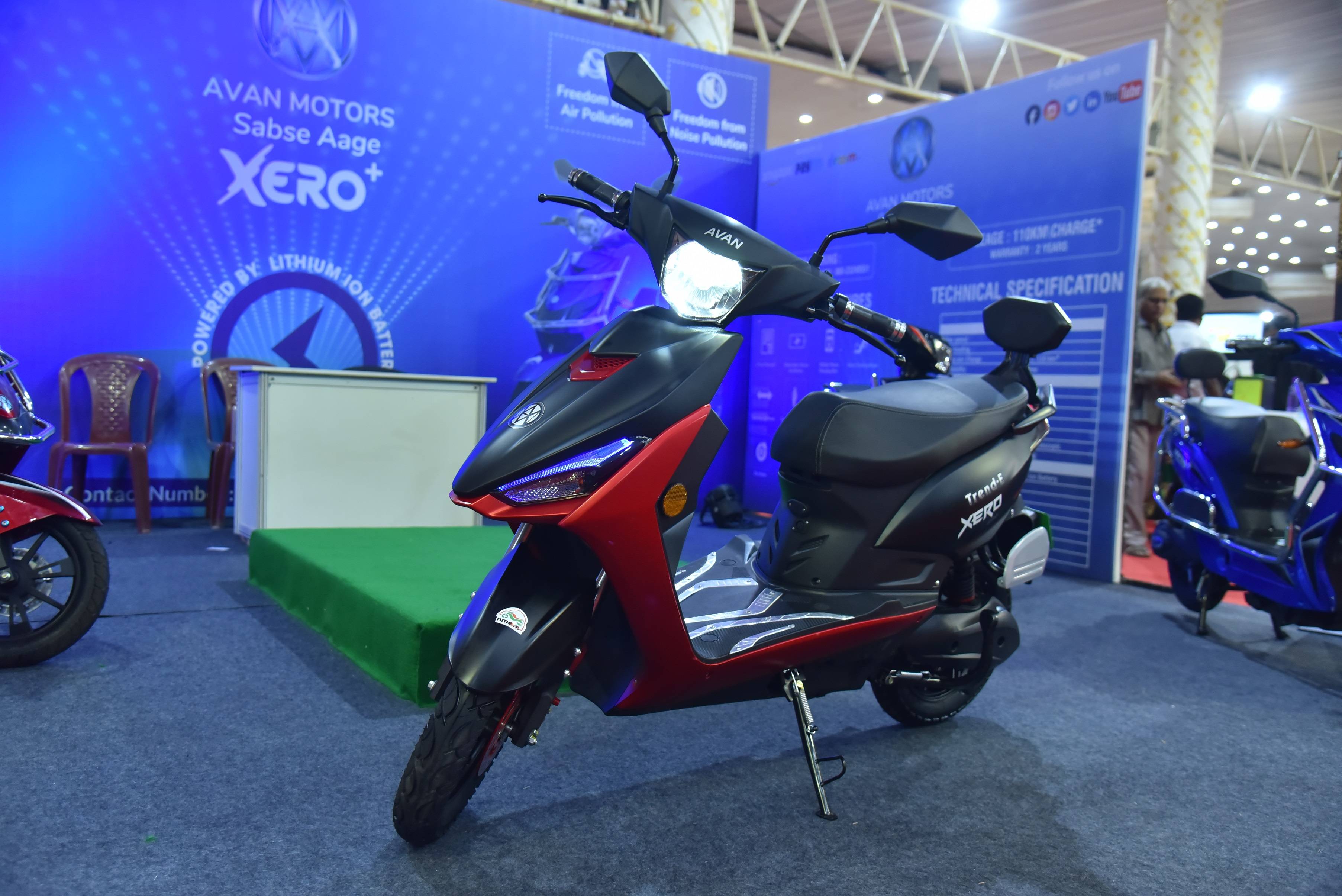 Homegrown electric two-wheeler manufacturer, Avan Motors, has unveiled its new electric scooter called the Trend E. It gets a lithium-ion single battery setup which delivers a company claimed range of around 60km and a dual battery setup which can cover 110km. Interestingly, its lithium-ion battery can be charged to 100 per cent within two to four hours. On the styling front, the scooter features an angular design language with a sporty dual-tone paint job and a nifty little backrest.

The Trend E can reach a company claimed top speed of 45kmph. In terms of mechanicals, it uses a telescopic fork up front and a single shock at the rear. Braking duties are handled by a disc and drum brake at the front and rear, respectively. Rather than have a conventional dealership network, the brand offers doorstep services for test rides, purchase and servicing of its scooters. These benefits can be accessed via the company's website. Apart from the Trend E, Avan Motors' portfolio also comprises of the Xero and Xero+.
Here's the official statement from the manufacturer.
Press Release:
Avan Motors India unveils the 'Trend E', a veritable blend of power, performance, and design
Along with cutting-edge technology and features, the electric scooter comes equipped with a top speed of 45 Kmph and covers a distance of 60 Km on a single charge
Bengaluru, March 09, 2019: Avan Motors India, the country's most efficient and forward-thinking manufacturer in the EV space, has unveiled its new smart electric scooter Trend E, at the Automobile Expo 2019 in Bengaluru. The latest addition to its Xero series of electric scooters, the high-performance Trend E is powered by a lithium-ion battery and boasts a top speed of 45 Kmph. Furthermore, the electric scooter covers a distance of 60 Kms with single battery & 110 Km with double battery, and the charge time for the scooter's lithium-ion battery is 2 to 4 hours.
Reflecting Avan Motors India's emphasis on cutting-edge technological brilliance and power, the Trend E comes equipped with a hydraulic telescopic front suspension and a coil spring rear suspension. Additionally, the scooter is furnished with alloy wheels, with disc and drum brakes on the front and rear wheels, respectively. The max load each scooter can take is a substantial 150 kgs. With its futuristic and aesthetically appealing design, unparalleled engineering, and state-of-the-art equipment, the Trend E is the definitive e-scooter for the next generation of riders.
Speaking on announcement, Pankaj Tiwari, Business Development Head, Avan Motors, commented, "With the Trend E, the latest electric scooter in the Xero series, Avan Motors' extensive R&D has led to the creation of a scooter that's a powerful mix of technology and design to meet the needs of the modern rider. Every feature in the Trend E scooter has been added after careful consideration of the requirements and preferences of riders, in order to facilitate a superlative commuting experience. With Higher ground clearance, Lithium-ion detachable Battery pack & its trendy looks, the scooter has attained the best in class features. Moreover, our e-scooters are being regarded across the industry for their combination of aesthetic and technological brilliance, and we are confident that the customers too will appreciate all that the Trend E has to offer."
Avan Motors is redefining the EV space with products that are not only in keeping with the mission for a cleaner environment but with solutions that have state-of-the-art technology and are affordable to its consumers. The launch of the second phase of the Faster Adoption and Manufacturing of Hybrid and Electric Vehicles (FAME-2) scheme, with Rs. 10,000 crore allocated for a three-year long period, has come as a major, and much-needed, boost to EV the industry in India. Avan Motors India aims to leverage this development to further its vision of ushering in the next generation of urban mobility solutions in India and taking substantial steps towards a sustainable future.