AtherGrid Points To Expand To Mumbai And Pune
Published On Mar 20, 2019 By Jehan Adil Darukhanawala for Ather 450
35 Godrej Nature's Basket outlets will act as hosts for Ather's charging units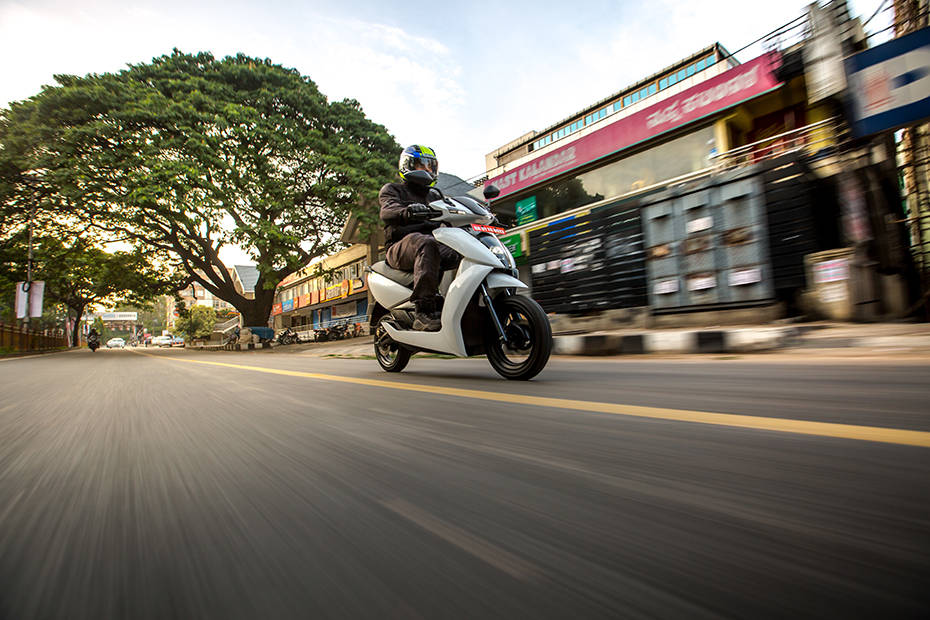 Although they're behind on their India expansion plans, Ather has announced their arrival into Maharashtra by tying up with Godrej Nature's Basket outlets. The 26 stores in Mumbai and Pune will now get Ather's fast charging ecosystem in place. The same charging units will also be available at the 9 Nature's Basket stores located in Bangalore as well.


Ather first went about creating the ecosystem for their products in Bangalore, after which they launched the scooters. Now the same is getting into effect in these two cities as Ather has signed a MoU with Godrej for installing AtherGrid Points. These will be the first out-of-Bangalore charging points from the startup, thus helping Ather's expansion plans across India. The company is still looking for similar partners in Chennai. Even though the Chennai launch is imminent, Ather is installing close to 15 points in the city so as to have a charging infrastructure in place for the scooters.
Here's what Ather's official statement states.
Ather Energy announces strategic tie-up with Godrej Nature's Basket
To set-up multiple charging points at their locations to bring accessibility and convenience to electric vehicle users
Ather Energy today announced a strategic association with Godrej Nature's Basket to expand AtherGrid, the company's EV fast-charging public network's presence in India. The 35 locations that Godrej Nature's Basket operates across the country, will host AtherGrid Points, as the automobile player expands its presence across India.
The electric two-wheeler manufacturer signed an MoU with Godrej Nature's Basket for a pan-India association that will see the company set-up its charging points at various outlets of the grocery and fresh-food store, the first of which is up and running at the Sadashivnagar outlet in Bengaluru.
The electric two-wheeler company which began delivery of Ather 450 in September 2018, has its charging infrastructure, AtherGrid, currently at 24 locations with 31 charging points operational in Bengaluru. The fast charging network is accessible, free of cost, for all electric vehicles in the city until September 2019.
The company's charging network is so accessible that on an average, most AtherGrid Points are no more than 4 km driving distance from the next. The Bengaluru-based automotive OEM has also announced its expansion plans for Chennai which will be rolled-out with the establishment of AtherGrid ahead of the commercial launch of the vehicles. Ather will also be setting up 10-15 charging points before the commercial launch of the scooters in the city and are actively seeking partnership with progressive minded institutions in Chennai.
Quote from Ravneet Phokela, Chief Business Officer: "For us, partnering with a brand like Godrej Nature's Basket was a natural choice for AtherGrid. Their wide network and ease of accessibility allows us to offer charging at locations that fit seamlessly into our consumers' lives. We are excited about bringing newer locations for Bengaluru residents to charge their electric vehicles at and take the first step towards a pan-India expansion."