Honda SP 125: First Ride Review
Published On Dec 23, 2019 By Zaran Mody for Honda SP 125
Can the Honda SP 125 prove that going BS6 doesn't have to be a step backwards?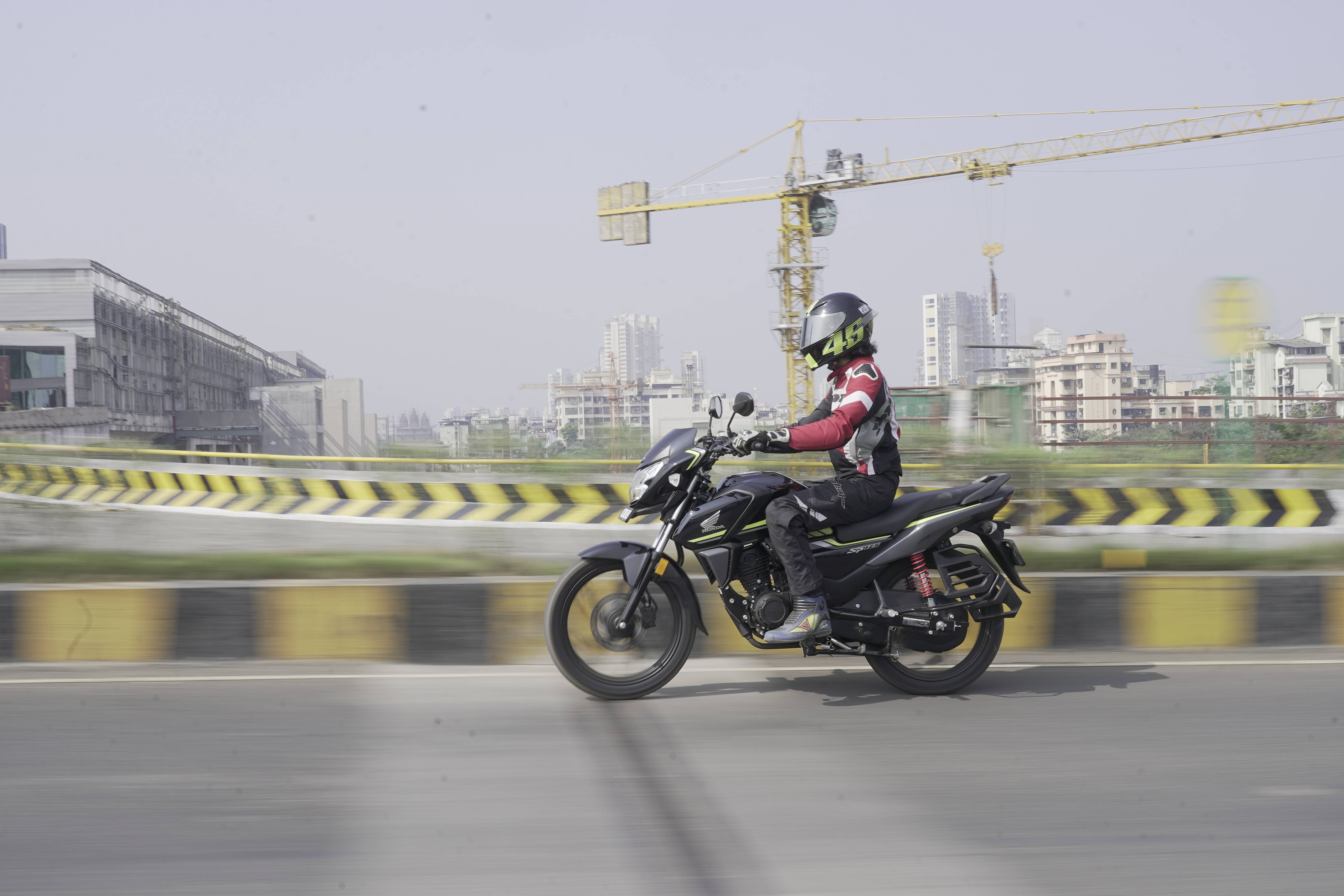 The last few months have been a little depressing for two-wheeler enthusiasts. We've seen bike after bike receive a BS6 update and lose performance. Less power, less torque, more weight. Honda was also the first manufacturer to bring us a BS6 scooter, but we were a little underwhelmed with the new Activa 125's engine. It has now rolled out its first BS6 motorcycle in the form of the SP 125, and we're happy to see it buck the trend. It's more powerful, torquier and lighter than the CB Shine SP that it replaces. So does the impressive spec sheet translate into a better real-world experience as well? Read on to find out.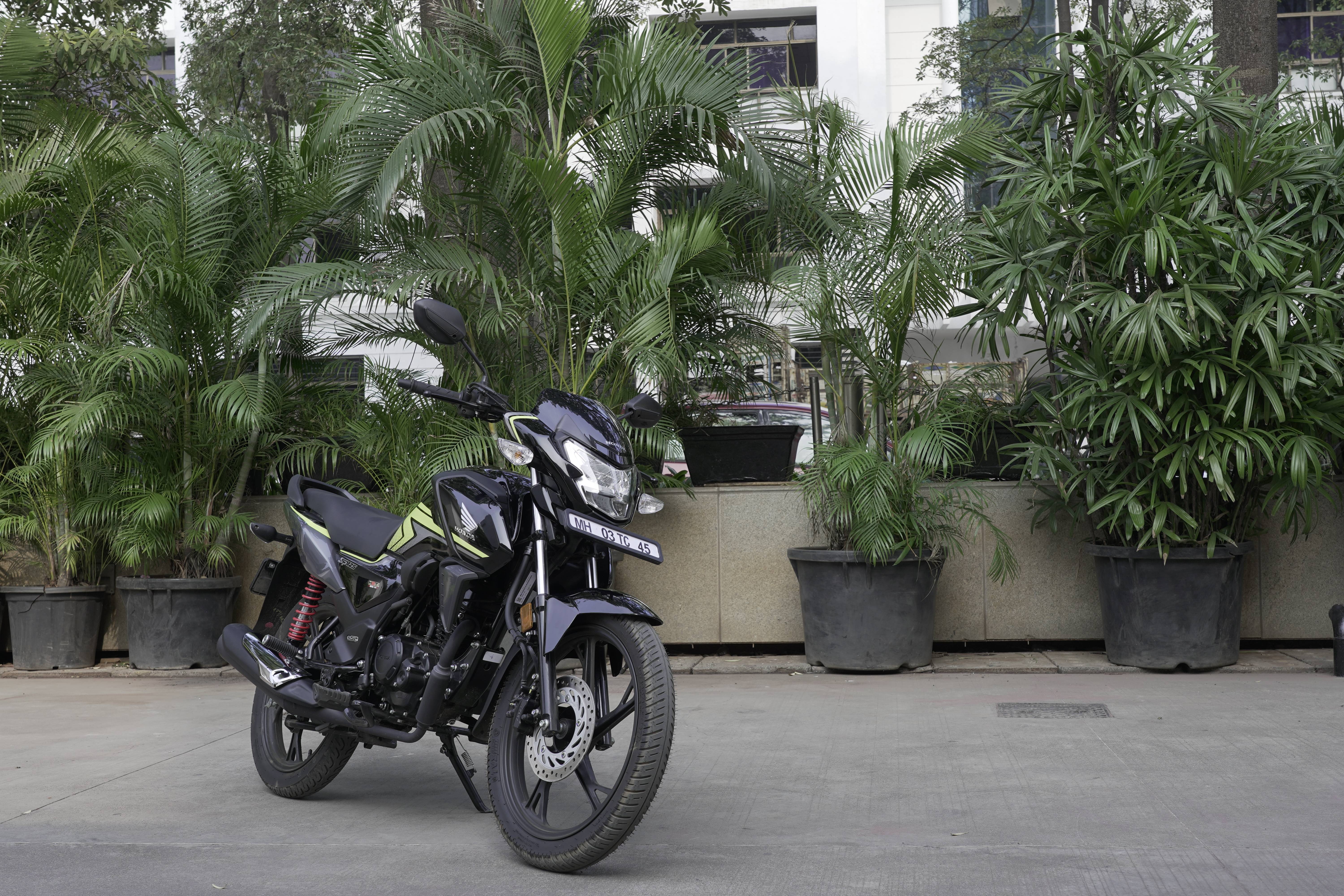 Pros
Punchy yet refined engine.
Feature-rich.
Excellent build quality and finish levels.
16 per cent more fuel efficient than its predecessor (claimed figure).
Cons
Ride quality on the stiffer side.
More expensive than its rivals.
Looks might not appeal to a younger audience.
Stand-out Features
The ACG starter greatly adds to the premiumness quotient of the bike.
Fully-digital instrumentation displays a lot of useful info and is laid out well.
Despite being BS6-compliant, the new bike produces more power and mileage than the older bike.
Design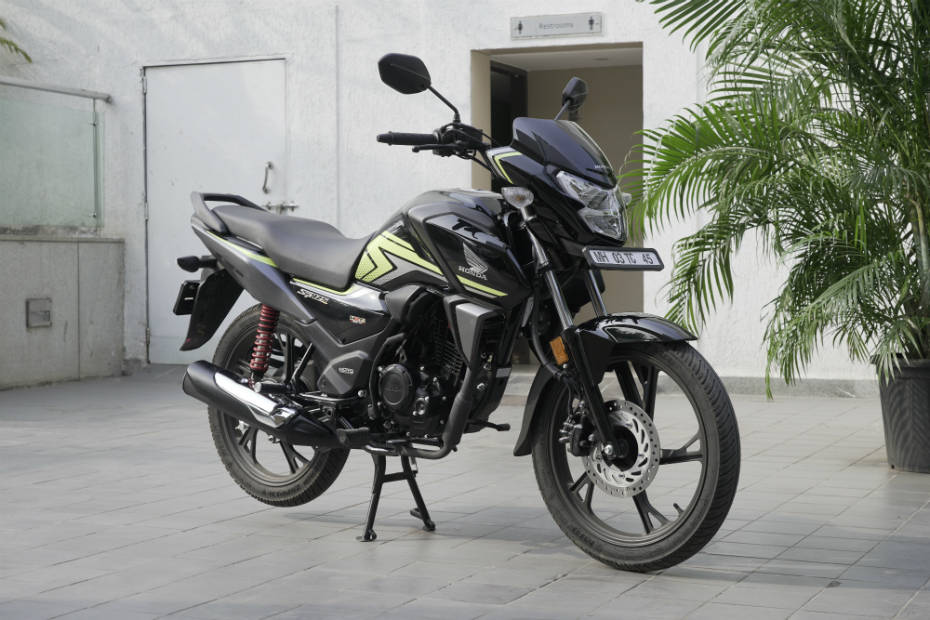 It's quite apparent that Honda has tried to make the SP 125 a more youthful and sporty looking motorcycle than the CB Shine SP, taking design cues from its larger bikes like the CB Hornet 160R. A reshaped tank with longer extensions results in a more aggressive and mass-forward design. The LED headlight looks quite striking and will certainly stand out in your rear view mirror, and the tail-lamp looks sharper as well.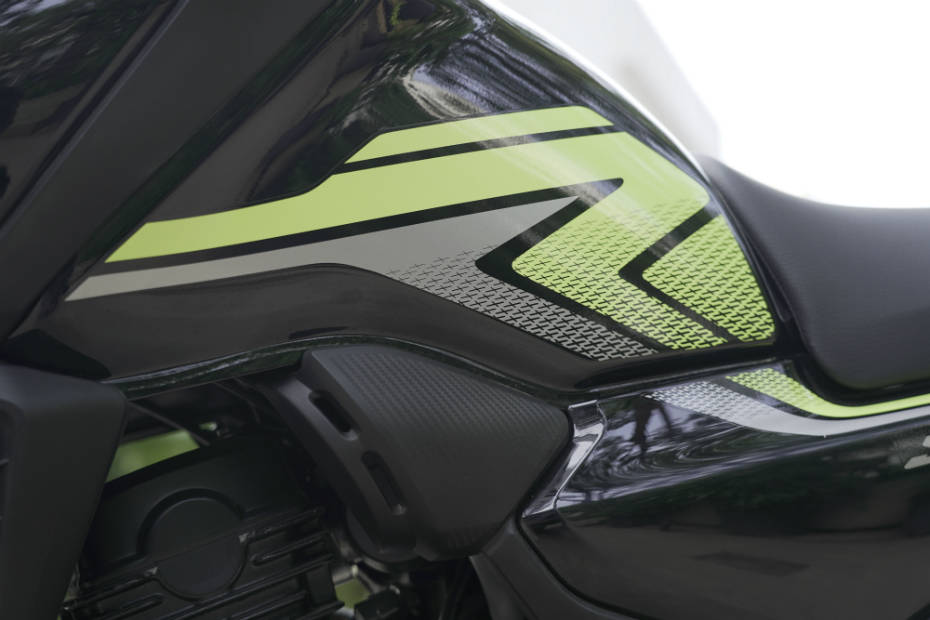 Honda has also made use of vibrant graphic schemes to inject some flair into the design, and all these things have come together to form a fresh looking motorcycle. Faux carbon fibre trim has been used on some of the body panels to add to the sportiness quotient. That being said, the SP still retains an element of maturity and doesn't look quite as sporty or youthful as something like the Bajaj Pulsar 125 Neon. The wheels have been redesigned but we wish they hadn't, because the ones seen on the Shine were very attractive.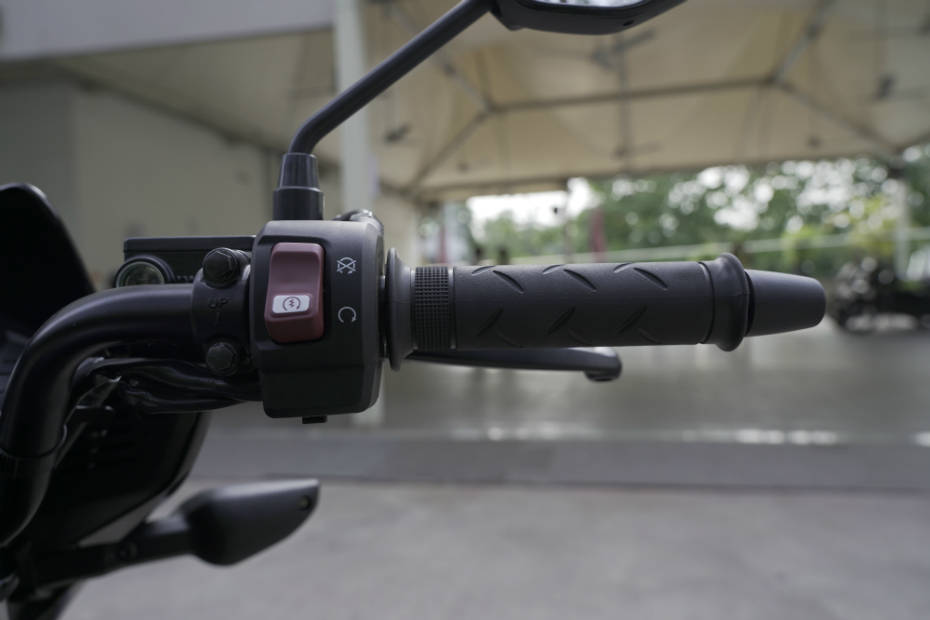 The SP 125 also makes a great first impression through build quality. The switchgear and grips feel very premium and panel gaps are tight and consistent all around. Cables and hoses are largely out of sight as well and overall, the Honda feels like it has been diligently designed and put together.
Ergonomics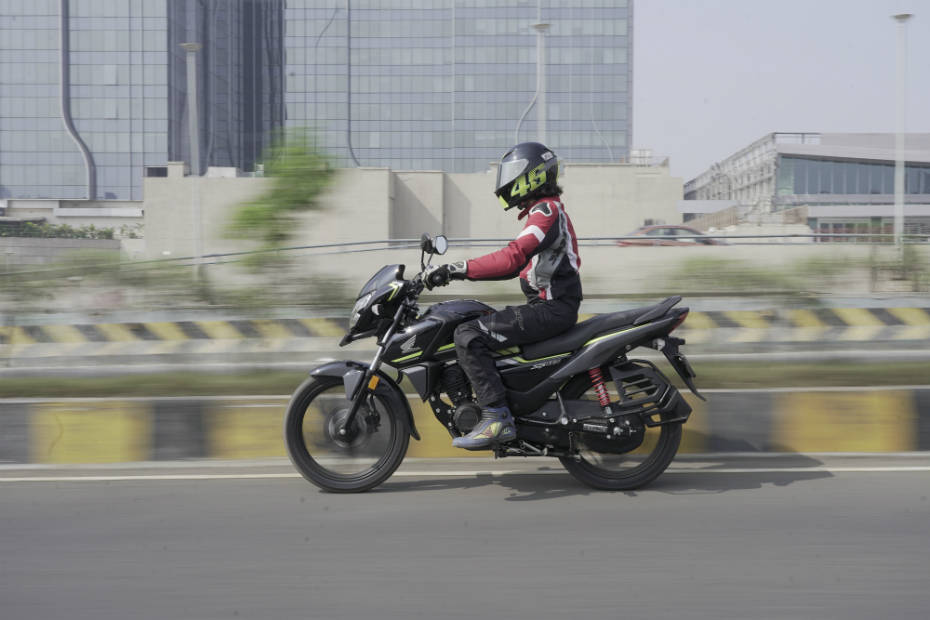 Straddling the Honda is a pleasantly surprising affair, because from the saddle, the SP feels like a much larger motorcycle than the spec sheet would have you believe. A beefy, wide handlebar and meaty tank make you feel like you're sat on a 150 or even 200cc commuter motorcycle. The rider's triangle is typically commuter-ish, with centre-set footpegs resulting in an upright and roomy riding position. The way your knees lock into the tank recesses feels confidence-inspiring.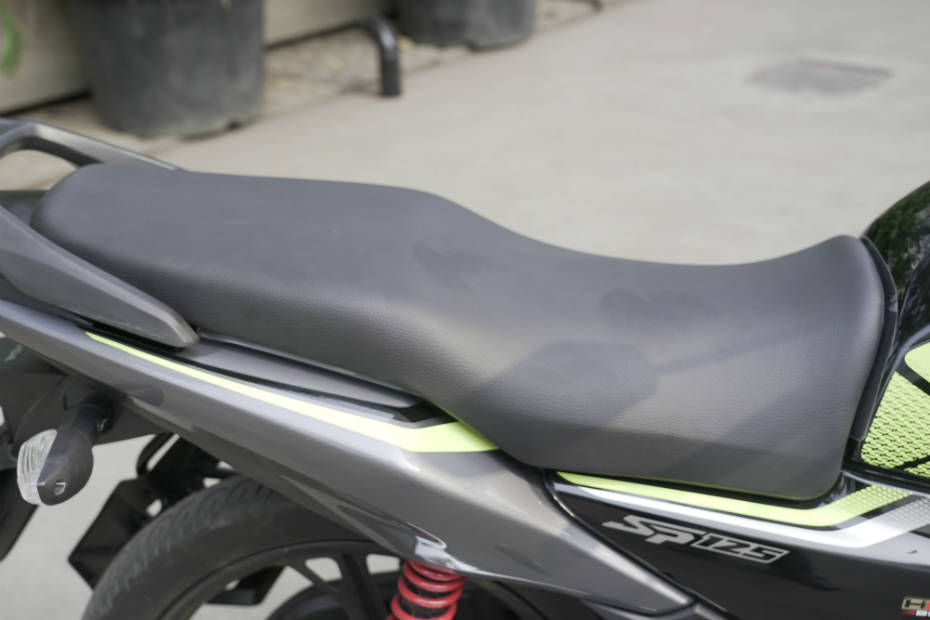 The seat is well padded and sits just 790mm off the deck, making it very accessible to riders of all heights. The slim profile of the motorcycle further aids you in getting your feet down. Don't be fooled into thinking that the SP's saddle is short on space, though. There is ample real estate on offer for both rider and pillion. The seat is a single piece unit but features a slight step and has been squared off at the rear to maximise space.
Technology & Features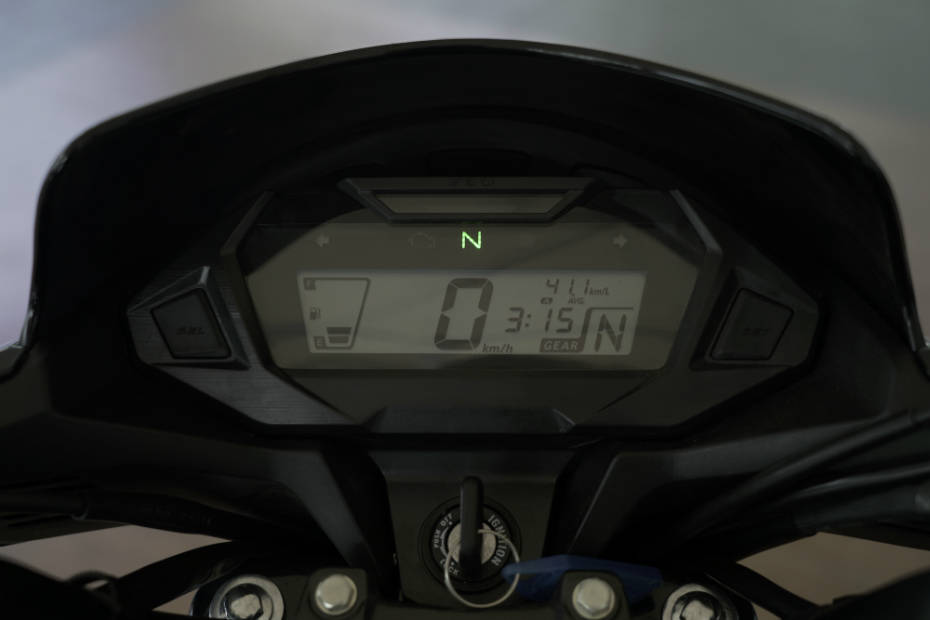 Turn the key and you're greeted by a large, clear fully-digital LCD screen, something unprecedented in this segment. It isn't just for show either, a lot of very useful information is on display. Two trip meters and instantaneous and average fuel consumption are just the start. The SP also shows you distance-to-empty, a service reminder and even a gear position indicator! Something that's missing even on a lot of larger, more expensive, sportier motorcycles. This being a commuter, Honda has also thrown in an eco indicator to let you know when you're riding frugally.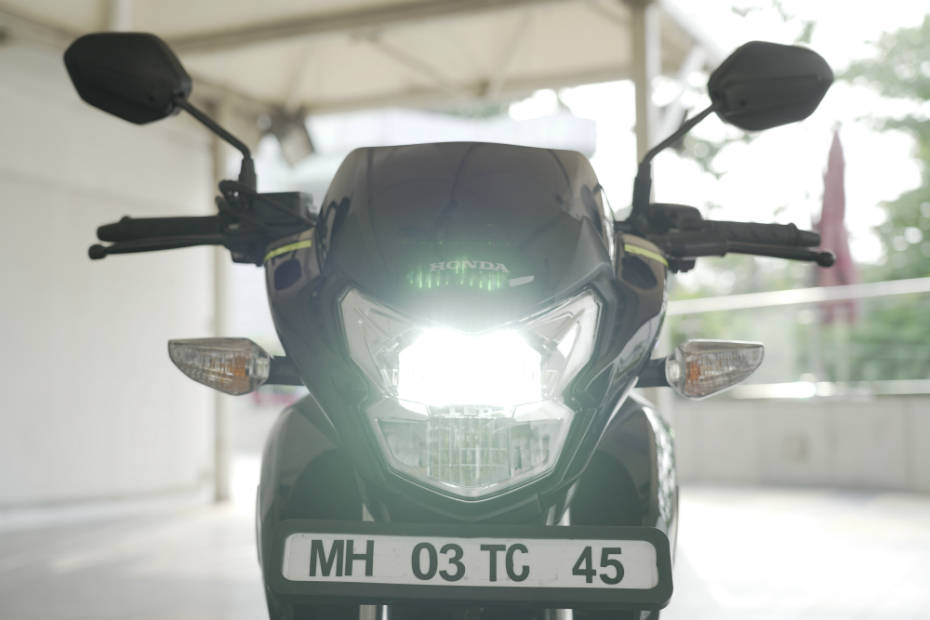 The silent start feature on the SP 125 feels like a friend greeting you with a gentle handshake. Thumb the starter button and there is no harsh cranking noise, the engine just silently and smoothly comes to life. This is a segment-first feature as well, just like the LED headlight. This is quite impressive to look at but we'll have to wait and see how it performs once the sun goes down. Though the SP 125 misses out on ABS, it does get CBS.
Engine & Performance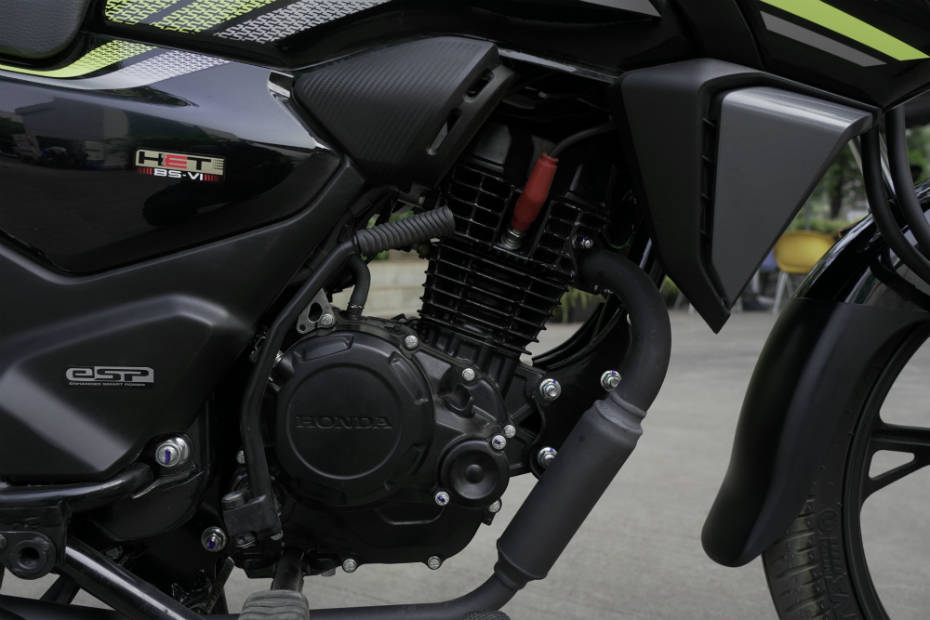 This is the section that will make headlines. Despite becoming BS6-compliant and actually marginally losing displacement, the SP 125 puts out 10.9PS and 10.8Nm, placing it 0.57PS and 0.6Nm higher than the CB Shine SP. Honda has added fuel injection, and the SP's cylinder dimensions and compression ratio are identical to those of the BS6 Activa 125. But while the motor had to be tuned to match the CVT in the Activa, here it is mated to a 5-speed transmission, hence the higher output figures.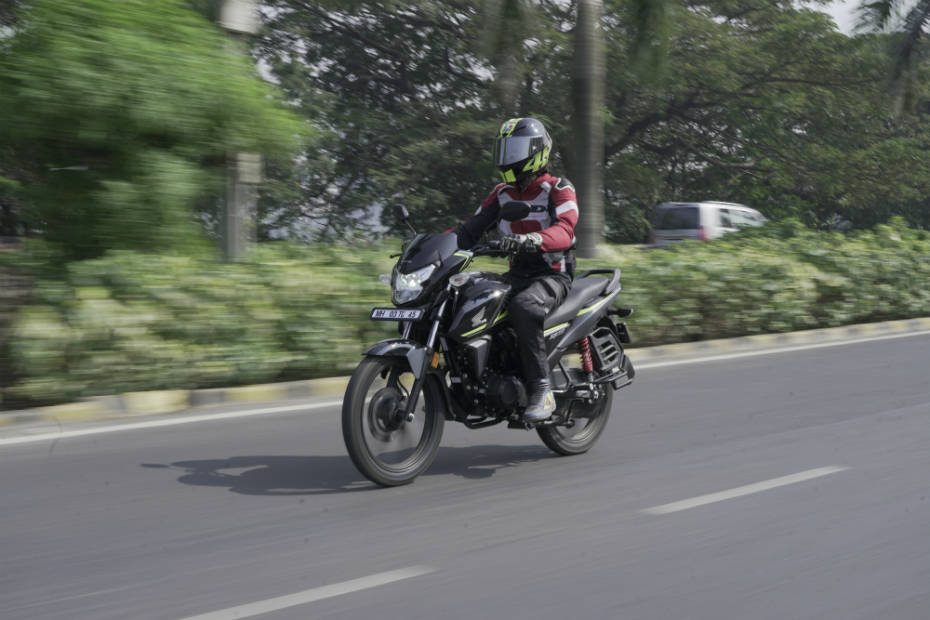 The engine is barely noticeable at idle, and this theme continues throughout most of the rev range as well. In typical Honda fashion, smoothness and refinement are omnipresent. Thanks to fuel injection, throttle response is quite crisp and precise as well, a clear step forwards compared to the older bike. But most importantly, while the Activa 125 feels rather dull and slow, the SP 125 actually comes off as punchy and entertaining (by commuter standards, at least).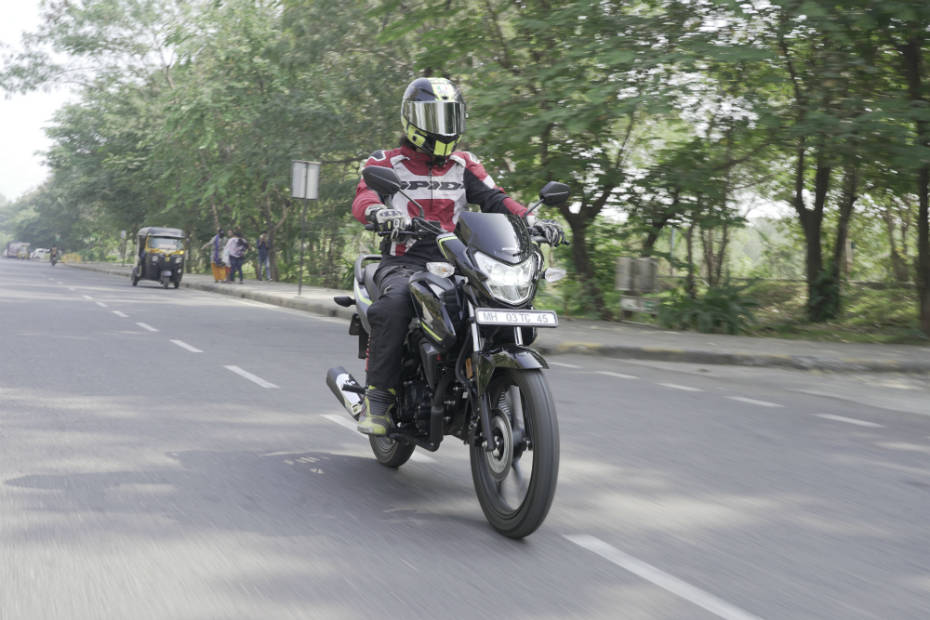 The motor packs strong bottom and mid-range punch, perfect for urban riding conditions. You have enough grunt to comfortably pull off overtakes and place the bike where you want it in traffic. Sure, power does trail off towards the top-end and a few vibes creep into the bars, but this isn't a bike that you're going to be revving the nuts off anyway. This achievement is all the more impressive when you consider that Honda is also claiming 16 per cent higher fuel efficiency than the CB Shine. The instantaneous fuel efficiency readout frequently showed us figures north of 65kmpl when riding in the city, but we shall reserve our opinion until we can conduct a proper road test.
Ride & Handling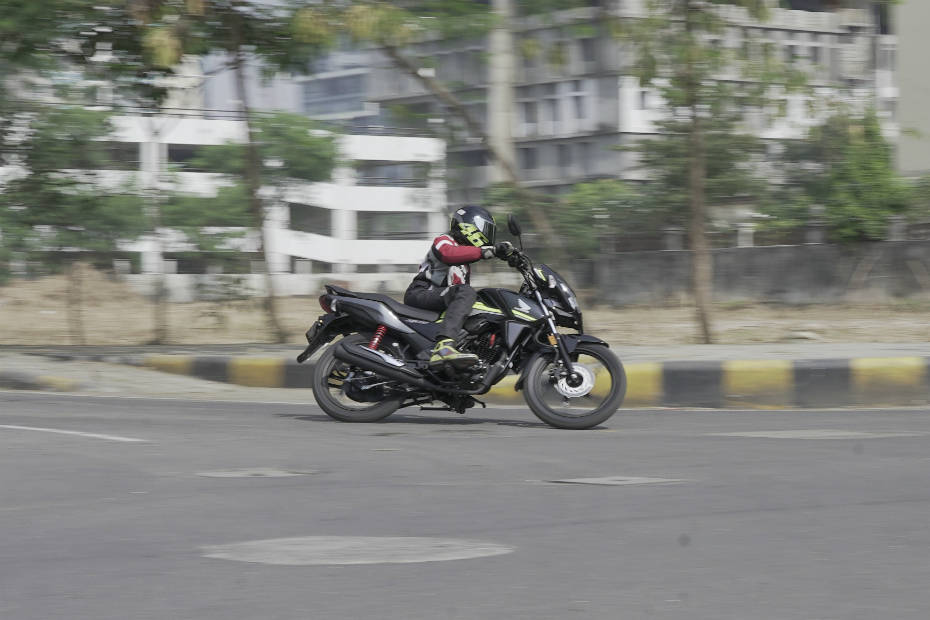 While Honda has comprehensively reworked the rest of the motorcycle, underpinnings is an area where it chose not to mess about too much. The SP 125 retains a diamond type frame suspended on a conventional fork and twin shocks. It also continues to be brought to a stop by an optional 240mm front disc and 130mm rear drum brake. A couple of minor things have changed, though. The SP has a wheelbase that's 19mm longer than before, while also having shed 5kg over the Shine.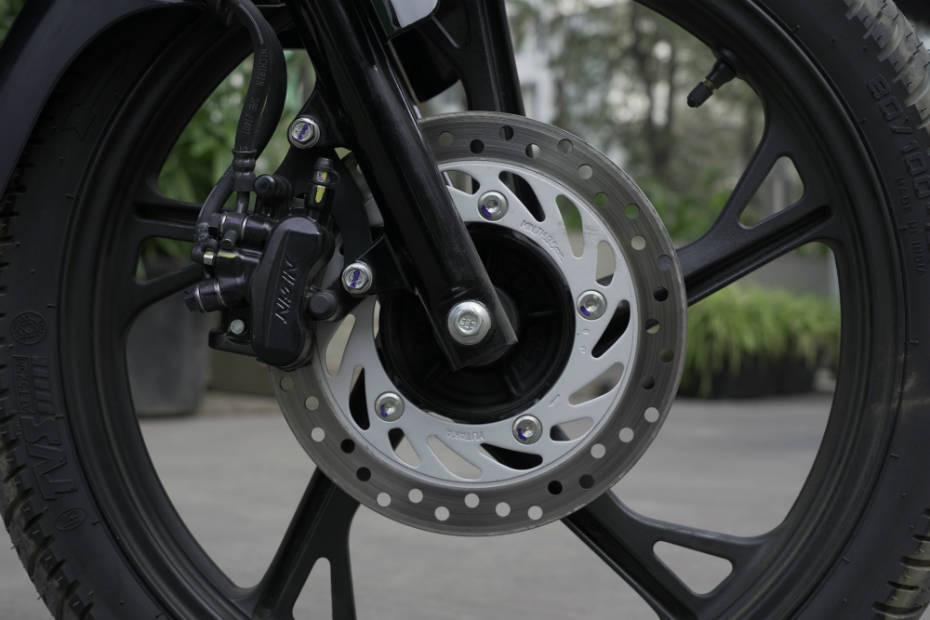 This being a commuter, ride quality in the city is of prime importance. The front end is soft but not too soft, feeling plush over most undulations. This is helped by 18-inch wheels at both ends, but the setup at the rear feels decidedly stiff and firm. With a lightweight (52kg) rider like me, ride quality is still quite decent, but throw a heavier rider or a pillion into the mix, and your backside will take a bit of a beating. Fortunately, preload can be adjusted over 5 steps at the rear, which should help mitigate the issue.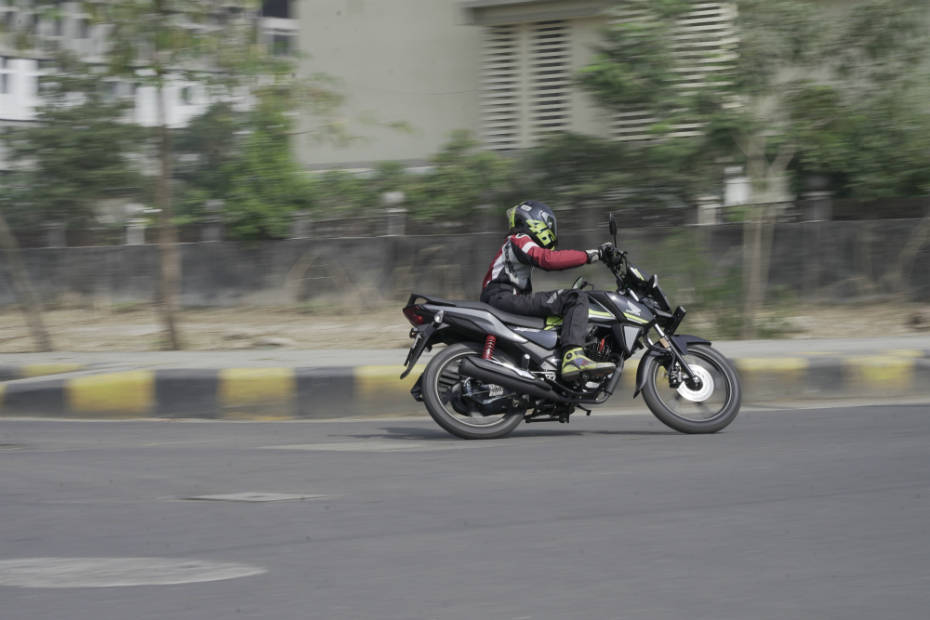 Steering the SP requires a bit of effort and it feels like a slightly heavy-handling motorcycle. That being said, once it's leaned over, it feels quite planted and stable, even over small mid-corner bumps. A handful of brake will show you that the Honda has adequate stopping power on offer, but the feel at the lever is a bit soft. However, this isn't an enthusiast's motorcycle, it's a commuter, so this is probably designed in intentionally. The rear brake requires a strong stomp on the lever to bring about any significant stopping force.
Variants
This section is simple and straightforward. There are only two variants on offer - disc and drum. The former gets the 240mm front disc brake tested by us while the latter has to make do with a 130mm drum brake. And as always we would recommend you to buy the disc brake variant for the added safety and control it offers.
Verdict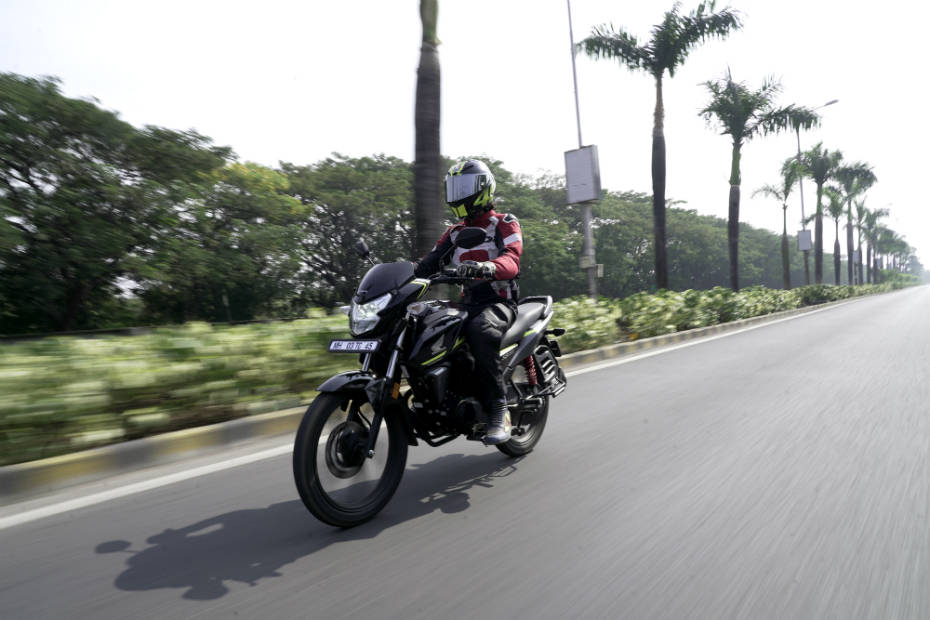 The big news about the SP 125 is its price. With the drum brake variant costing Rs 72,900 and the disc brake version setting you back by Rs 77,100, the SP 125 is over Rs 7,000 more expensive than the Shine that it replaces. And close to Rs 80,000 for a 125cc motorcycle is a big ask.
But…. Honda has managed to justify this surcharge. The SP 125 feels like a thoroughly premium product and it's well equipped as well. It demands the extra cash without making you feel like you're being ripped off. Considering the addition of fuel injection, the build quality and all the new features and equipment on offer, the SP makes a good case for itself.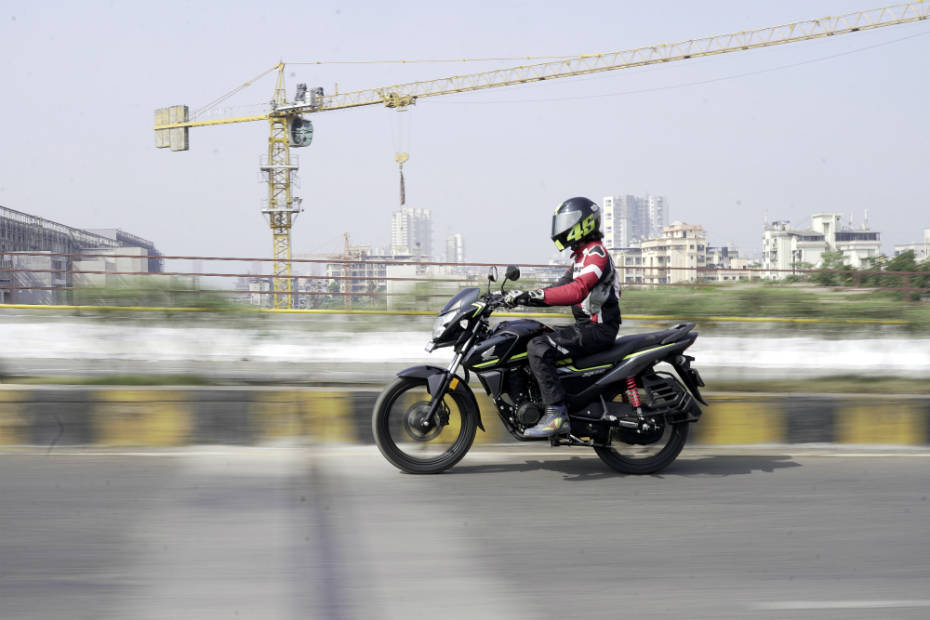 If you are in the market for a 125cc commuter bike but don't mind shelling out that little extra cash for a premium, well-equipped and frugal motorcycle, the SP 125 should definitely be one of the options that you consider. Especially since none of its competition (Hero Glamour Fi, Pulsar 125 Neon) can offer these finish levels and this long a features-list.