Ola S1 Pro First Ride Review
Published On Dec 23, 2021 By Jehan Adil Darukhanawala for Ola S1
Does the S1 Pro deliver on its high claims?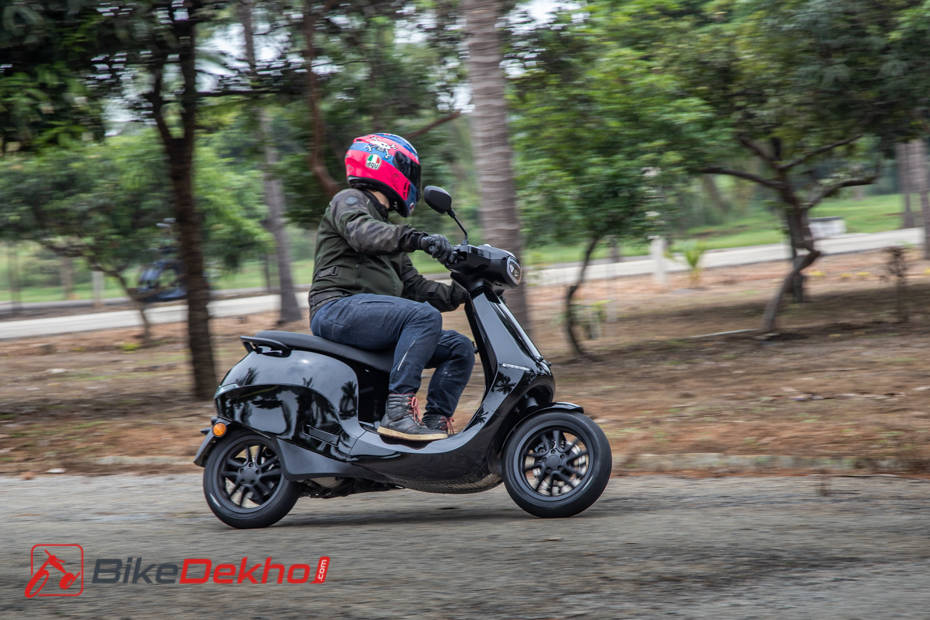 Ola Electric has grand ambitions. It wants to make India's largest two-wheeler manufacturing facility, it wants Indian mobility to be completely electric by 2025 and it aims to have India's largest charging network infrastructure in the next few years. And to achieve that, its first product, the S1 Pro electric scooter, has to be wowing. It does have great claims: 0-40kmph in 3 seconds, top speed of 115kmph and a range figure of 181km. Plus, fancy features like cruise control, hill hold assist, and a 'proper' navigation system are just the tip of the iceberg. How does it actually pan out and is it good at the necessary scooter stuff as well?

Know everything about the Ola S1 Pro in these links:
Launch Story
Ola launched the S1 and S1 Pro on Independence Day 2021. The asking price for the scooter is quite attractive as well. Check it out here.

Likes And Dislikes
The Ola S1 Pro has a lot of good things going for it. It does the scooter stuff well but there's still the need for certain items to be polished. Know all about them in our likes and dislikes review.

Image Gallery
Want to check out the Ola S1 Pro in all its glory? Here's a detailed 360-degree look of the electric scooter from our first ride in Bengaluru.

Deliveries Begin
After several delays, mainly due to scarcity of chipsets, the Ola S1 began reaching its owners in mid-December. Here's how the company went about it and when the next round of bookings will commence.

Colours Explained
Ola will offer the S1 and S1 Pro in 10 colour options. Here's a close look at all of them and know which one is our pick of the lot.

Verdict
Did the Ola S1 Pro manage to blow us away? Not quite. It has a good amount of convenience features on board, the storage space on offer is amazing and it does ride and handle well. However, Ola will still need to iron out some niggles in the throttle calibration and battery management systems. Hopefully all of these will be addressed soon, so that when we do get the scooter for a road test, our experience will be far better