This Kawasaki Ninja ZX-25R Is As Fast As A 650cc Bike!
Modified On Jan 27, 2022 06:18 PM By Pratik Bhanushali
Japanese workshop, Trickstar has slapped a turbo-charge to this quarter-litre supersport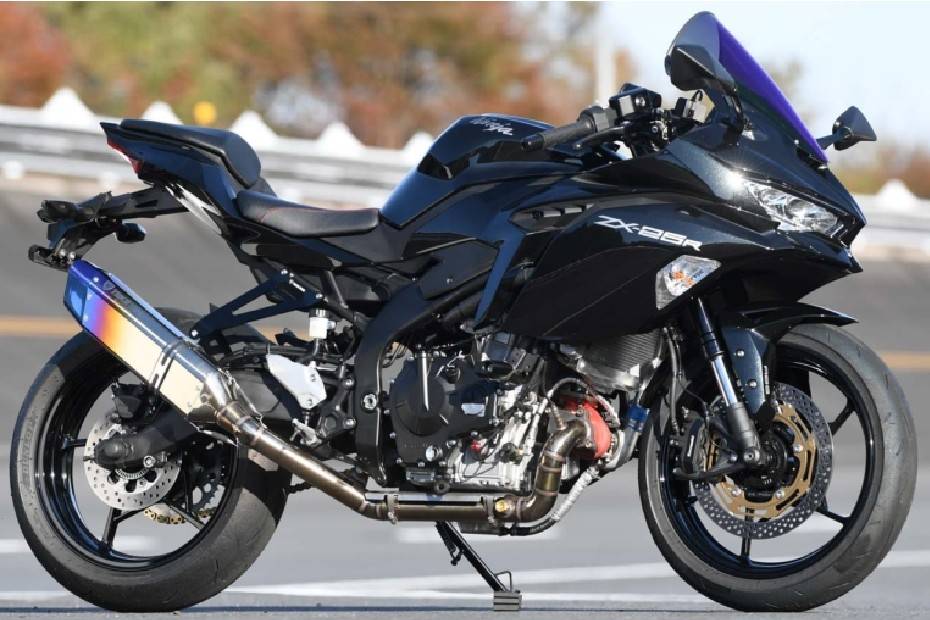 While cosmetic mod-jobs draw a lot of eye-balls, nothing pumps the adrenaline as high as performance mods do. And this time around, it's a turbocharged Kawasaki Ninja ZX-25R from a Japanese workshop named Trickstar.
The bike seems to be running bonestock on every other part excluding the engine, exhaust system and the sprockets. It's powered by a 249cc inline four-cylinder that dishes out 45PS in stock form. But with the new forced induction setup, the bike's now said to push about 69.13 PS (maximum power recorded after number of runs).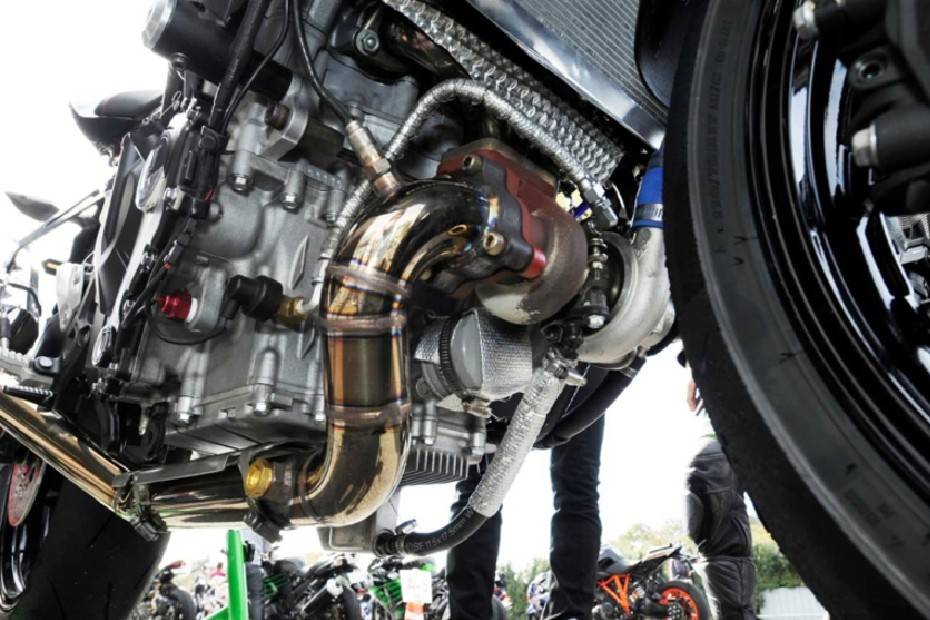 Trickstar has added an extra gasket between the cylinder head and the cylinder for better compression ratio. Not just that, even the sprocket size has been altered – 14/50 (F/R) to 15/43. Trickstar has also thrown in its own exhaust system and eliminated the stock intercooler.
The top-speed was recorded to be a bonkers 217.85kmph via a GPS device. That's a middleweight motorcycle vicinity. All said and done, the bike is likely a one-off project and would be best suited for a drag race strip or the race track.