Ola Rolls Out New MoveOS 3 Update For Its S1 Range Of E-scooters
Modified On Dec 23, 2022 11:30 AM By Ishan Lee for Ola S1
Some performance, a little more convenience and some quirky thrills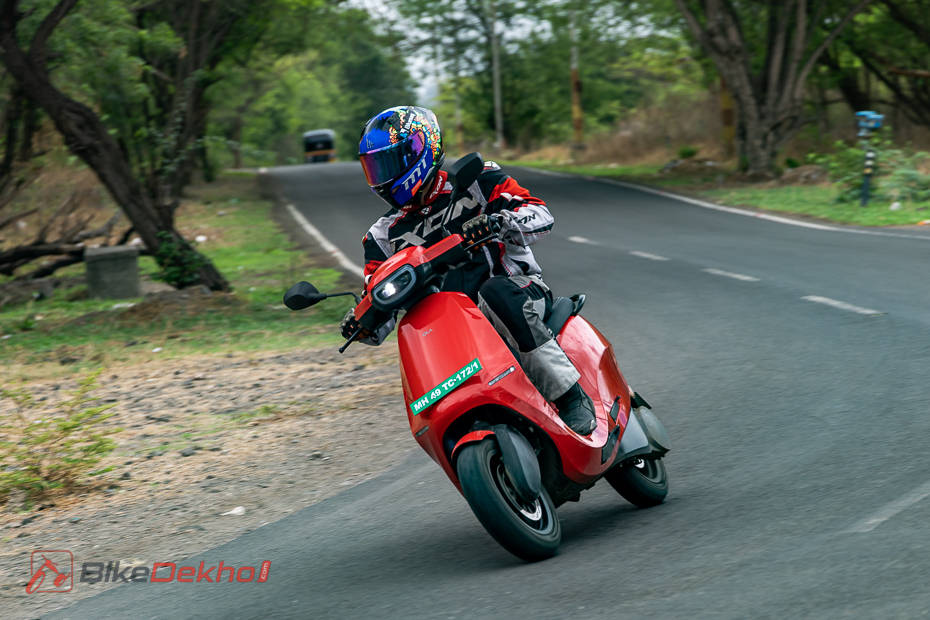 The MoveOS 3 OTA update from Ola Electric has now been released, bringing many of the features that were announced during the S1 Pro's launch last year as well as some new ones. Here is a summary of each new feature included in this update:
Hypercharging
With the help of this new feature, the e-scooter may now be charged quickly thanks to the nationwide installation of the EV manufacturer's Hypercharger network. According to Ola Electric, a Hypercharger can provide 50 kilometres of additional range in 15 minutes.
3-level regeneration brakes
Users may now choose between 'Low', 'Default' and 'High' degrees of regenerative braking thanks to the MoveOS 3.0 update. While the low setting should be suitable for leisurely rides, the high setting can be useful in challenging riding circumstances, especially in urban conditions.
Vacation Mode

Vacation mode allows your S1 Pro to remain on standby for a period of up to 200 days without the risk of deep discharge. It achieves this by shutting down unnecessary functions. Essentially, think of it like us closing all apps on our phone when we have to make that one per cent battery last just a bit longer.
Profiles, Proximity Lock/Unlock, Wifi
Unlike before, now you can create multiple user profiles on the Ola S1 e-scoot and not depend on the primary user's credentials to get going. Making life even simpler is the proximity lock/unlock sensor which uses your mobile phone as a smart key. Lastly, your S1 e-scoot will also have Wi-Fi connectivity.
Moods
This feature was part of last year's announcement, but has finally made its way to public domain in this OS update. The three 'moods' are: 'Bolt', 'Vintage' and 'Eclipse', with each having a customisable theme and unique 'exhaust' note.
Party Mode

Speakers on the Ola S1 range of scooters have been one of its unique selling points and 'Party' mode now throws in the feature of a fancy light show to get the party started.
Bluetooth Calling
Ola claims that this Bluetooth enabled feature will display call notification on your screen but it's still unclear if it will allow you to answer calls like on the Ather 450X.
e-Document storage & safety lights

You can now store soft copies of important documents like your licence, Aadhaar number, etc on your S1 e-scoot for easy access. Also included is a road-side hazard light function which is a handy tool to have.

Finally, Ola also claims that there will be a significant change in performance across modes with the MoveOS 3. Expect improved acceleration in 'Hyper' and 'Sport' modes while also gaining better top speed in 'Eco'.
Ola will also better the accuracy of vital scooter stats like DTE (distance to empty), battery percentage and time to full charge ETA (TTC). That said, how many of these promises hold up their end of the bargain is yet to be seen.