Husqvarna Vektorr e-Scooter Concept Unveiled
Modified On May 10, 2021 02:56 PM By Zaran Mody
Could this stylish urban runabout be heading for your nearest showroom soon?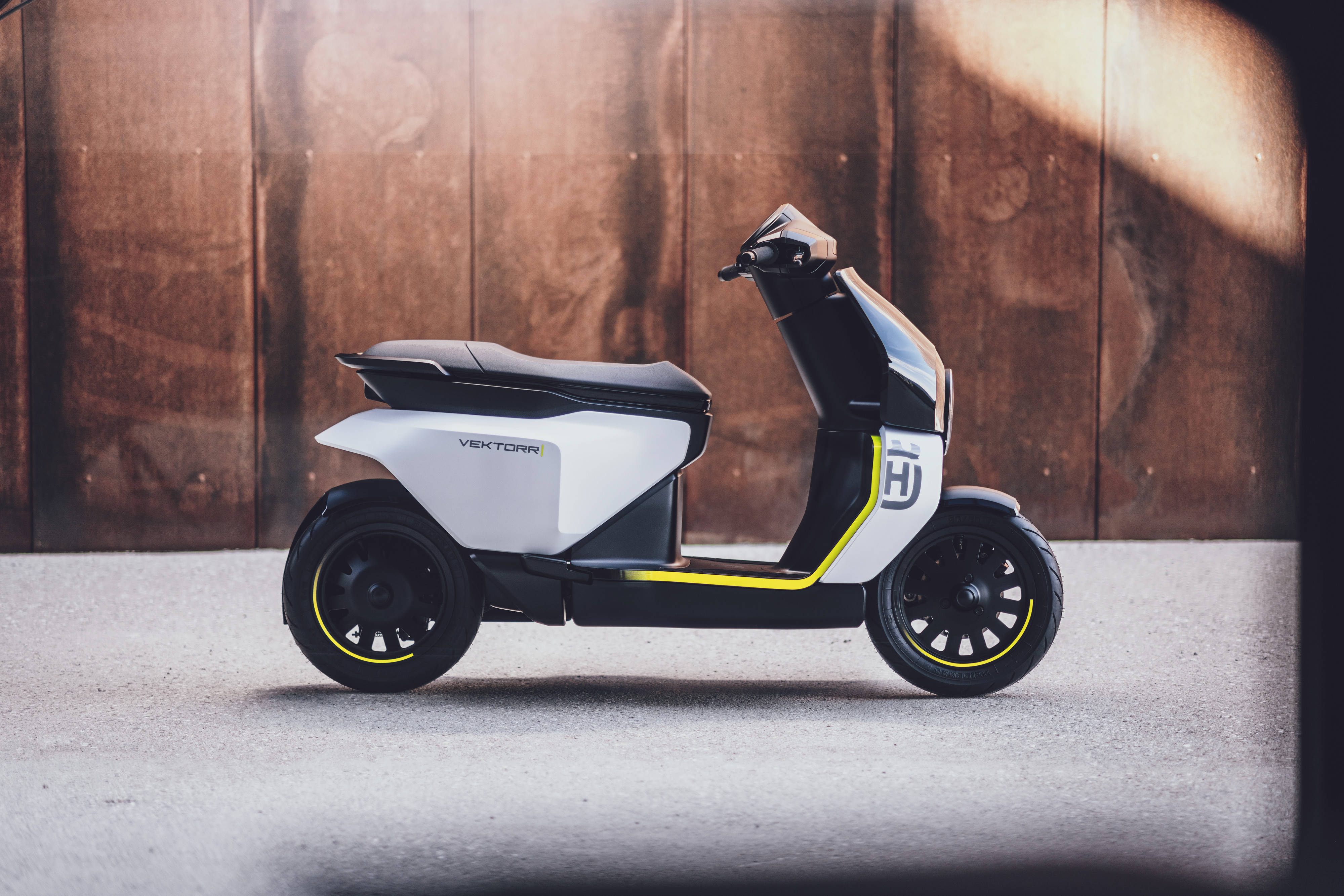 Just days after showing off its E-Pilen electric motorcycle concept, Swedish manufacturer Husqvarna has now unveiled an e-scooter concept called the Vektorr. While the E-Pilen seemed to be quite similar to the Vitpilen/Svartpilen models in terms of appearance, the Vektorr has its own thing going on. The design is definitely left-field, with a quirky mix of straight lines and bodacious curves. Being a concept, it doesn't have to bother with pesky legalities like mirrors and number plates, so the overall look is very clean and Swedish.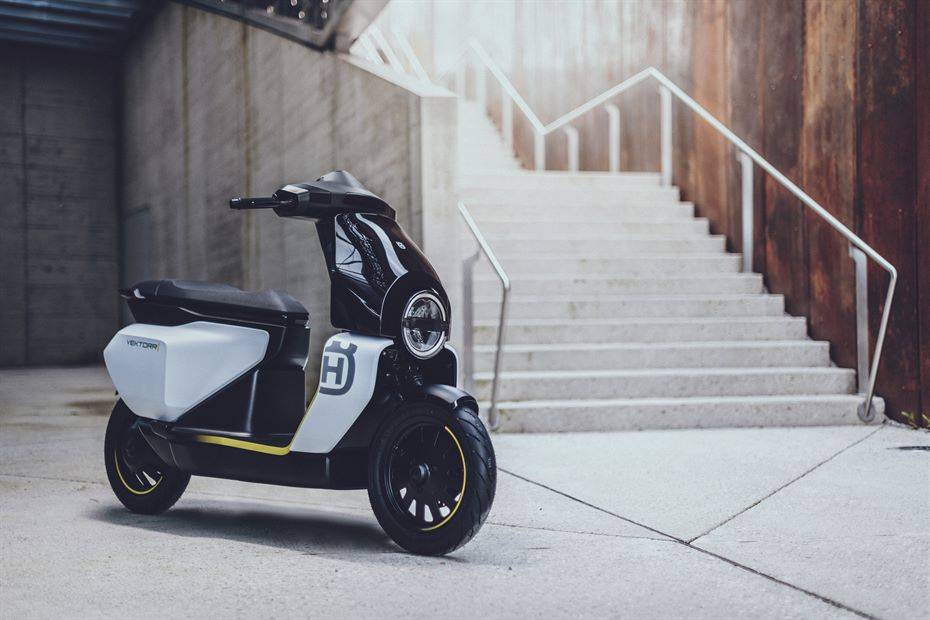 Details are scant, with only two real numbers on offer. It will offer a top speed of 45kph, which is definitely on the lower side, and a range of 95km, which is pretty adequate. The top speed limits the Vektorr very firmly to the urban environment, and even there we feel like it might feel a bit too slow. While there are no official specs, we can see that suspension is a single-sided affair at both ends, and there's a disc brake up front but only a drum at the rear. It rolls on a pair of 12-inch wheels.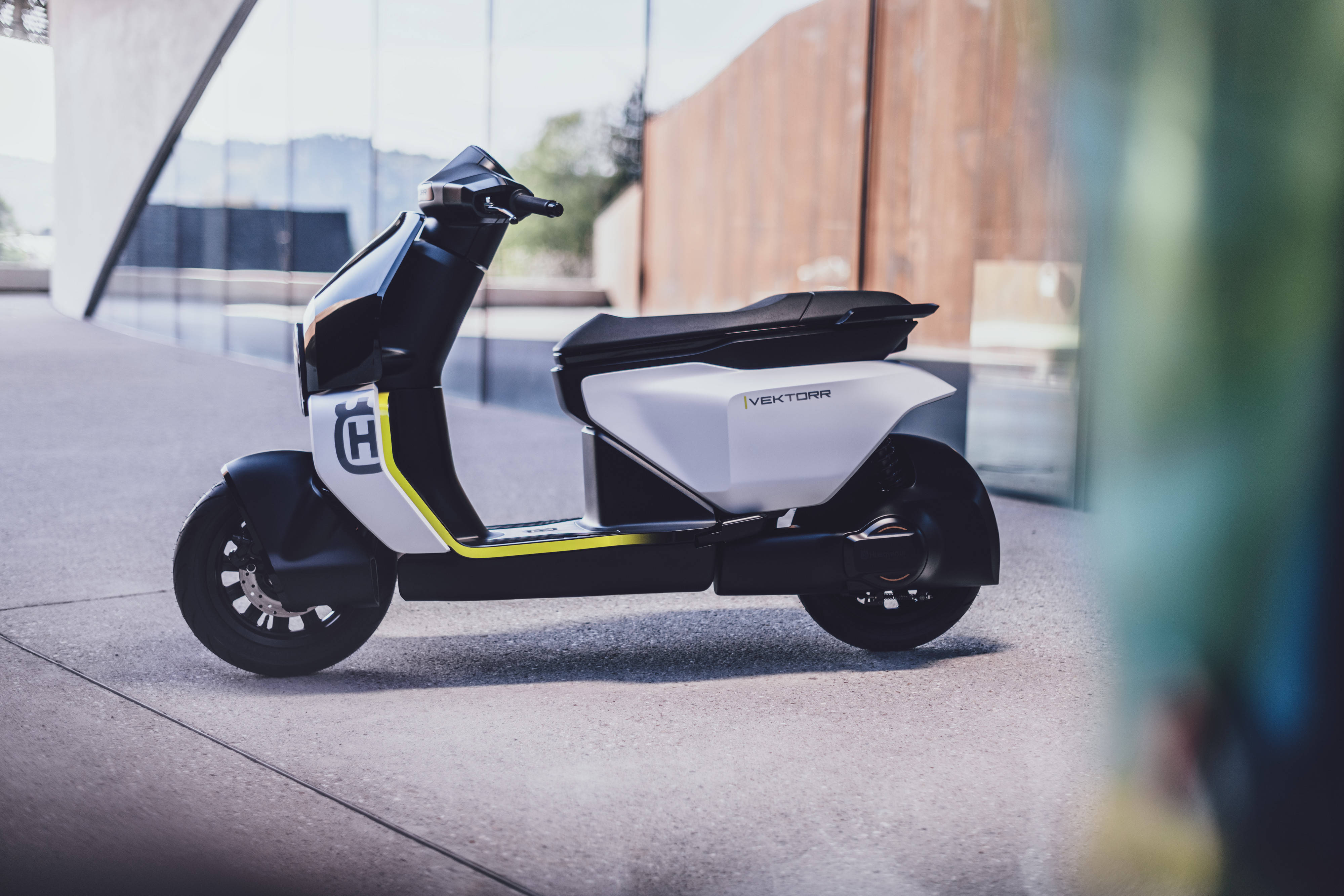 Husqvarna's parent company KTM has already announced plans to launch electric motorcycles and scooters of its own, for which it is co-developing a platform with our very own Bajaj. It's quite likely the fruits of this are also trickling down to Husqvarna, and some of those learnings and the technology could feature on the Vektorr. It may be a concept, but it seems like quite a cohesive and well-finished one, indicating it's well on its way to production. So watch this space for updates.