Avan Motors Showcases Future E-scooters At 2018 Electric Vehicle Expo
Modified On Jan 21, 2020 By Gaurav Sadanand
These scooters feature aerodynamic design and a larger lithium-ion battery which translates to a better top speed
Avan Motors has showcased six new electric scooters at the Electric Vehicle Expo 2018 held in Pragati Maidan, New Delhi.
These scooters give us a glimpse of the company's future plans for India.
They will be offered with two electric motor options - 1000W, 1200W.
There will also be two battery options 60V26Ah & 72V/32Ah.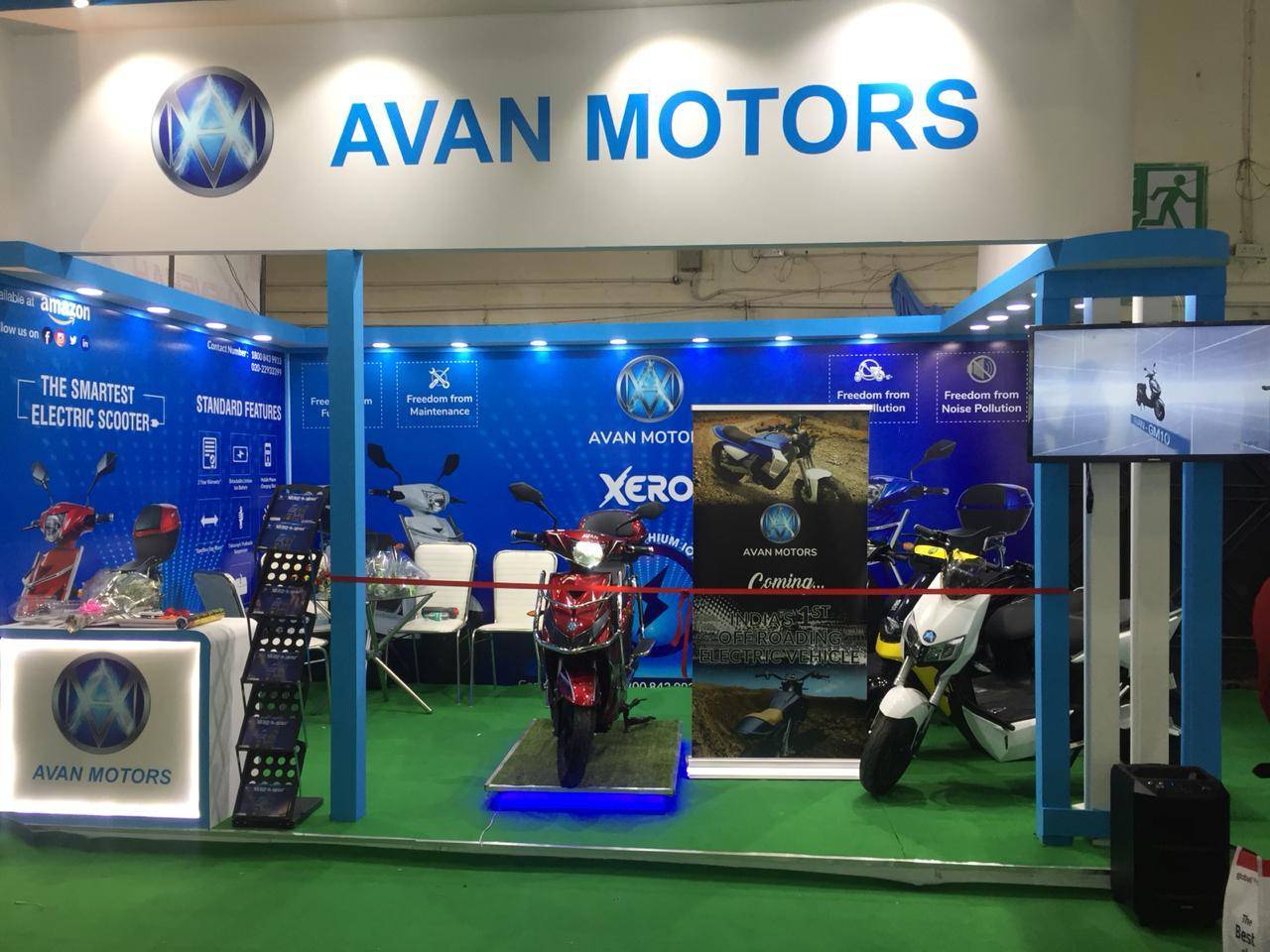 Homegrown electric two-wheeler manufacturer Avan Motors has unveiled its electric scooters that preview the company's future direction in India. These e-scooters were showcased at the Electric Vehicle Expo 2018 held in Pragati Maidan. The lineup consists of six products featuring advanced aerodynamic design and a large battery pack which will be launched in the near future.
These e-scooters will be offered with two electric motor options - a 1000W electric motor paired with a 60V26Ah lithium-ion battery and a 1200W motor with a 72V/32Ah battery. This setup helps the e-scooters achieve a top speed limited to 45kmph, while the battery range may vary from 50km to 80km depending upon the capacity.
Currently, Avan's portfolio comprises of two models - the Xero and Xero Plus. The former gets a 250W electric BLDC (brushless DC) and a 48V lithium-ion battery which gives it a range of 70km and a top speed of 25kmph. The latter, which is the sportier variant, uses an 800W motor powered by a dual lithium-ion battery. Thanks to which, the Xero Plus can clock a top speed of 45kmph with a range of 110km.
As for its future plans, post the launch of its future e-scooter lineup that was showcased at the Electric Vehicle Expo, the company intends to launch at least five new models every six months which will further strengthen its lineup in the country.
Here's the official statement from the manufacturer.
Press Release -
AVAN MOTORS 'ELECTRIFIES' AT ELECTRIC VEHICLE EXPO 2018
Showcases High-performance Futuristic Electric Scooters
New Delhi, 23rd December 2018: Avan Motors, a homegrown electric scooter manufacturer has showcased the futuristic electric scooters at Electric Vehicle Expo 2018 held in Pragati Maidan. These scooters are easy to ride and boast of advanced features such as aero dynamic design, large battery, and higher speed.
The e-scooters being showcased in the expo are efficient, stylish and futuristic. Some of the key features of these concept scooters are they will host a motor power of 1000 W & 1200W making them fast and efficient.
With a top speed of 45 kmph, these scooters are equipped with 60V26Ah & 72V/32Ah lithium batteries for very high performance and speed.
Total 6 such product has been showcased in the expo which will be rolled out commercially soon.
At present Avan has 2 electric scooters in the market named as Xero and Xero plus. Both the models are getting a huge response.
The company aims to launch five variants in the near future. Also, the company looks forward to achieving the best quality of the product, choice of colors available to customers with the latest trendy look and style, and providing charging station facility. The company looks forward to meeting the government plans to drop the import to 20% and provide the nation with a product completely "Make in India".