Ather 450 and 340: Identical Twins Or Alter Egos?
Modified On Mar 20, 2019 By Gaurav Sadanand for Ather 450
The scooters may look the same and carry the same hardware, but that's where the similarities end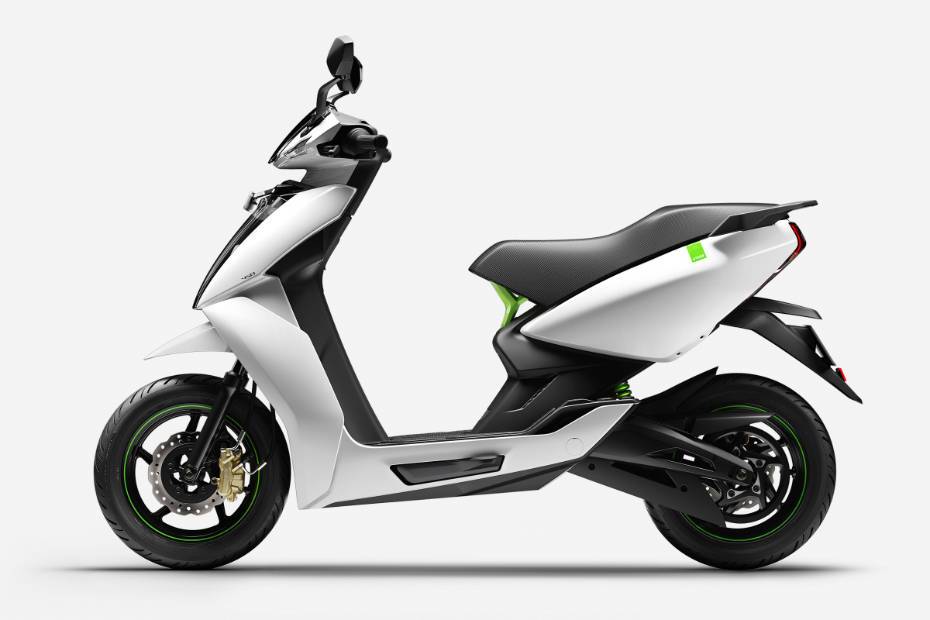 Ather Energy is the brainchild of two Indian Institute of Technology, Madras (IIT-M) graduates. The inspiration behind the startup was to indigenously develop a smart electric scooter that would set a benchmark for others to follow. Now that we've ridden the Ather 450, we can say that the company has done just that. Every little detail of the Ather 450 and 340 seem to be well thought out, unlike most e-scooters out there. The company has spent a considerable amount of time to refine the user experience of these e-scooters, while tackling the negative perception people have about them. Then again, why does the company need two scooters for the same job? In case you missed out on the launch, here's what the two scooter have to offer.
Powertrain and Battery -

The Ather 450 and 40 share the same powertrain (brushless DC motor) and battery, albeit in a different state of tune. While the Ather 450 produces 5.4kW of power and 20.5Nm of peak torque, the Ather 340 makes 4.4 kW and 20Nm.
The Ather 450's electric powertrain has been tuned to pump out more power and torque to help it tackle any gradient up to 18 degrees, while the 340 can ascend up to 15 degrees.
Furthermore, the battery has been tuned according to each motor's power output. As a result, the the 450's 2.4kWh battery offers a company-claimed range of 75km, while 340's smaller 1.92kWh battery manages 60km.

As part of Ather's optional yearly subscription package, customers who've bought the 450 will get a 'Point' at their home or workplace. The Point can charge the Ather 450 up to 80 per cent in just 2 hours and 40 minutes, while a full charge takes about 4 hours and 18 minutes. Ather 340 customers will have to make use of a charging cable (available with 450 as well) and a regular plug mount to juice up their scooter instead. Both scooters can be plugged into any 5 amp or 15 amp socket in case of an emergency. The company has also installed charging stations called AtherGrid that can fast charge the e-scooter at a rate of 1km per minute across multiple locations in Bengaluru. The company is set to roll out these fast chargers across the country very soon.
Underpinnings -

Much like conjoined twins, the Ather 450 and 340 share the same hybrid steel and cast aluminium frame with telescopic forks up front and a centrally mounted progressive spring monoshock at the rear. Both e-scooters are equipped with a 200mm front and 190mm rear disc brake with combined braking system for added safety. Their 12-inch alloy wheels come wrapped in 90/90 tubeless tyres at both ends.
Ather's flagship model, the 450, is positioned towards enthusiasts who want a little more oomph and range from their e-scooter along with the added convenience of an exclusive charging point set up at home. Meanwhile, the 340 is positioned as a budget model with similar features as the 450, albeit with a de-tuned motor.
Features -

In terms of equipment, both e-scooters get a 7-inch touchscreen instrument console with smartphone connectivity, navigation assist, push navigation and vehicle charging point tracker. Moreover, the e-scooters also get over-the-air updates, combined braking, 'Reverse Parking Assist' and diagnostic alerts.

But how does one differentiate the two in terms of looks? Well, the folks at Ather racked their brains and came up with a brilliant solution - green rimmed tape on the 450's alloy wheels! Enough said.