2018 Ducati Diavel Available For Rs 12 lakh, But There's A Catch!
Modified On Jun 11, 2019 By Alpesh Rajpurohit for Ducati Diavel Diesel
Before you head to the Big Boy Toyz showroom, you need to read this
Big Boy Toyz (BBT) is selling 20 second-hand units of the 2018 Diavel.
Along with the standard Diavel, BBT also has four units of the Ducati Diavel Diesel.
The company had previously stated that the on-road price was Rs 12 lakh.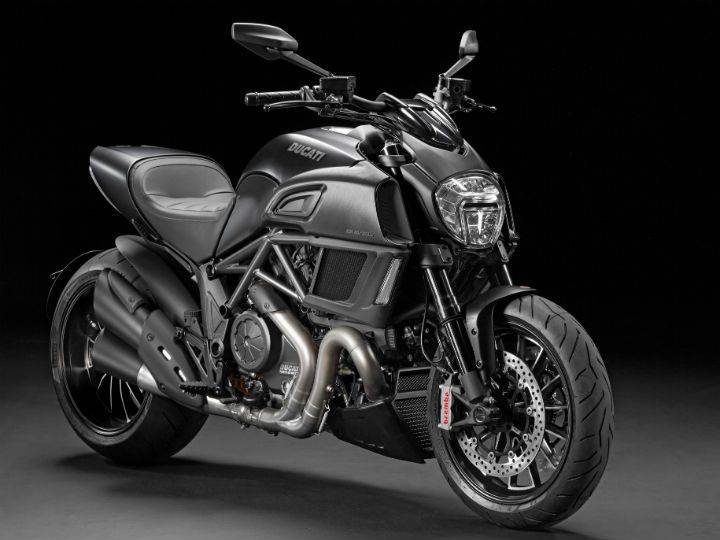 Back in May, we had reported that Big Boy Toyz (BBT) was offering Ducati's power cruiser, the Diavel, at a mouth-watering price of just Rs 11.99 lakh (on-road). Yes, the price is Rs 11.99 lakh, but it isn't on-road. As per our sources, this is the starting price and after adding the TCS (Tax Collected at Source), insurance, registration fees, logistics and insurance deposit, the final asking price adds up to Rs 16.87 lakh. The on-road price (Delhi) of the Diavel, when it was on sale, was Rs 18.6 lakh, which makes the second-hand units Rs 1.73 lakh more affordable.
For the uninitiated, here's what the deal is all about. BBT purchased 20 units of the 2018 Diavel and four units of the Ducati Diavel Diesel and put them on sale at a lower price. The company had bought these bikes from Ducati, making them the first owners. But even though these Diavels are second-hand motorcycles, they are in mint condition and the odometer readings are zero.
Ducati is all set to launch the new Diavel 1260 in India and this offer could be one way to get rid off of its current inventory. There's no confirmation from the bike maker about the official launch, but we expect the new Diavel 1260 to launch in India next month.