Motorcycles We Are Most Excited About
Modified On Dec 3, 2015 By Sachin Sen
India is one of the hottest markets for motorcycle manufacturers right now. Thanks to the varying purchasing power and growing economy, companies are ready to explore the growth potential that our country has to offer. Given that India does not have a very hardcore vehicle law, we are bound to get the best possible motorcycles in all segments, especially in the 250cc – 400cc segment.

Although, Kawasaki kept the 250cc segment alive with their parallel twin Ninja 250, it was Honda that really put it into a higher gear when they launched the single-cylinder CBR250R in 2011. Today, we have the cream of Quarter Liter segment in our country at our disposal. Not just that, we are making and exporting the smaller KTMs to the entire world.

We aren't done yet and have some interesting launches lined up in the near and far future.

Motorcycles That We Are Sure We'll Get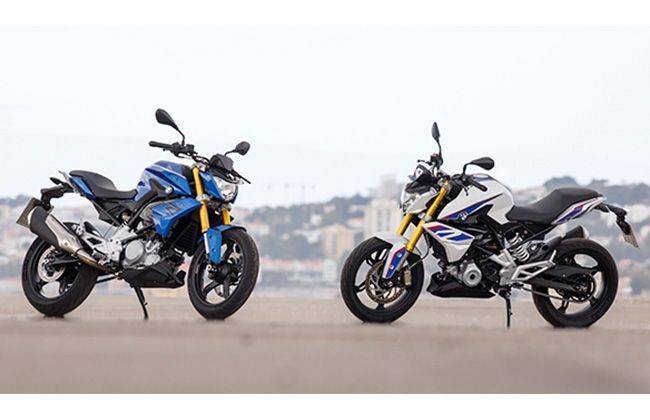 BMW-TVS

The German manufacturer recently revealed their first sub-500cc motorcycle (co-developed with TVS and made in India at TVS's Bangalore factory), called the G 310R. The motorcycle houses a 313cc single cylinder tilted backwards, DOHC, 4 valves, liquid cooled engine producing 34PS of power at 9500rpm and 28NM torque at 7500rpm. The engine is held by a steel tube chassis having upside-down forks at the front and a mono-shock at the rear mounted on an aluminum swing-arm. The motorcycle weighs 158kgs ready-to-ride and the performance should fit right between a Duke 200 and Duke 390, but we are only speculating that for now.

It is also said that TVS will launch a similar motorcycle for the Indian market while the G 310R will remain for export. Nevertheless, we are excited about the upcoming motorcycle and we hope TVS will keep the quality up to international standards. Good luck to Both BMW and TVS.





Honda CBR250RR/300RR/350RR

That's right! While Honda recently revealed their concept CBR250RR with all the carbon fibre, the world is awaiting the actual motorcycle to show. There are all the reasons to believe that the actual motorcycle would look more or less the same, it is also quite certain that Honda will launch either a CBR300RR or 350RR for the European market (just like how Kawasaki and Yamaha did with Ninja 300 and R3 respectively). When that happens, we can be sure that India will get the more powerful version of the small RR. We are waiting.





Royal Enfield Himalayan

Given the variety of roads (or no roads) we have in our country, it is always good to have a motorcycle that might turn out to be the jack on all surfaces but an expert on none. Royal Enfield's upcoming motorcycle, aptly called Himalayan, appears to be one such motorcycle. The design and the relatively long travel suspension indicate that it can be ridden to places where there are no roads and the spoked wheels scream easy maintenance. With a mono-shock at the rear, which would be a first for an RE, the Himalayan has generated quite a lot of interest among bikers who are into touring. With an all new engine, a chassis developed by Harris Performance and a link-type mono-suspension, this is quite possibly the most awaited motorcycle from an Indian manufacturer.






Kawasaki and Suzuki

Kawasaki has revealed their 2016 ZX-10R. With more power than before and better electronics, the liter class Ninja shall be an even better motorcycle. Suzuki revealed the 2016 GSX-R1000 concept (don't know why they are calling it a concept, the bike looks as real as it could be and ready for launch). With MotoGP derived electronics package and the all new engine, this is the lightest, smallest, most powerful and the fastest GSX-R that Suzuki has ever made.





Triumph's Liquid Cooled Bonneville

Triumph dropped a bomb in the motorcycling world by completely updating their Bonneville lineup from the ground up. Now with two engine capacities – 900cc and 1200cc – Bonnevilles are more powerful than ever. While we knew about liquid cooling in the new engines, Triumph surprised all of us by incorporating stuff like Ride By Wire Throttle, Traction Control, Slipper Clutch, ABS, Riding Modes, Immobilizer and USB socket

… And Then Motorcycles We Hope We'll Get





Yamaha

Come on Yamaha, give us the MT-09 and 07, and all the new things you derived from them recently especially the XSR900. That motorcycle is just so cool to not talk about.

Based entirely on MT-09, but with classic styling, the XSR900 is what you would call a thoroughly modern retro. Having the same inline 3 cylinder engine promises similar performance. Traction Control and ABS are standard. I would have one in yellow, please.

The MT-07, 09 and their XSR derivations shall make excellent motorcycles for Indian road and traffic conditions. Let's hope Yamaha realizes this sooner.





MT-10

That absolutely robotic looking naked R1 could redefine how streetfighters should look. The MT-10 is based on the R1-S (a slightly lower spec version of the base R1) and looks like a perfect fun motorcycle with a superbike power.

Yamaha currently sells the FZ1 here in India which is quite outdated considering the latest crop of liter class streetfighters. Yamaha's MT-10 looks like it could replace the FZ1 in all of its existing markets (and it should), it is only a matter of time that we should get it.





MT-15

Launched recently in Thailand, this naked version of the Yamaha YZF-R15 appears to be a motorcycle that can eclipse all other 150cc motorcycles (in India) in performance (barring CBR150R). Equipped with upside-down forks at the front and an aluminum swing-arm with link type mono-suspension, it has better cycle parts than all motorcycles in its competition.

But here's the problem – Yamaha already sells FZ/FZ-S FI and while they are not based on the R15, they are doing very well for Yamaha sales. Bringing MT-15 in India could be tricky and Yamaha would have to place it between FZ FI and R15 in pricing.





Ducati Scrambler Sixty2

Ducati recently revealed the 400cc Scrambler at the Milan show, and it is quite awesome. With an air-cooled 400cc engine and some other changes compared to the bigger Scrambler, like the conventional telescopic front forks (instead of upside down forks), Ducati has clearly made appropriate changes to price it as low as possible.

Again, the only and the biggest problem seems to be that if Ducati decides to get the Scrambler Sixty2 here, then it will be an import. Even if it is a CKD, the price will be much higher than anything else in its category which may not promise enough sales that Ducati would hope for.

However, we do hope that Ducati might find a way to bring it here and price it competitively.