Top 5 Things You Need To Remember Before Riding In The Monsoon
Modified On Jun 15, 2019 By Niraj Kakade
Along with nice weather, the monsoon season also brings in its own set of challenges for every rider out there, whether old or new. Here's how you can overcome them.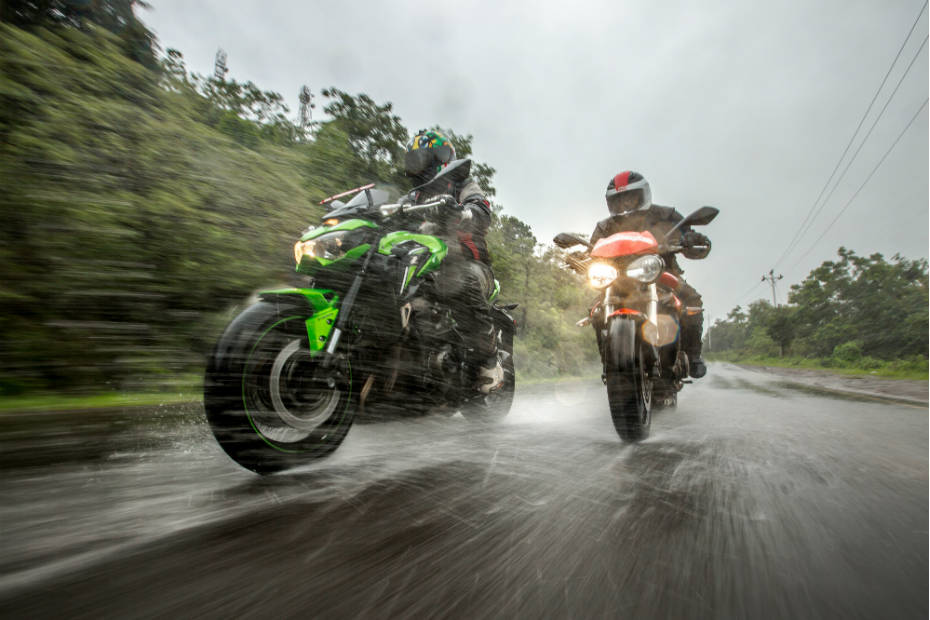 The imminent arrival of monsoon tempts the best of us to set out for a weekend ride, or just simply go for a stroll around the corner. But the slippery conditions of Indian roads bring their own set of challenges, affecting both new and veteran riders. Here are the top five basic things you can keep in mind to avoid any mishaps on your next monsoon ride.
Keep your visor clean

The preparation starts even before you swing your leg over your ride. We can't emphasise enough the importance of proper riding gear in normal conditions, let alone in monsoon, where the visibility is low and traction, well, unreliable. A full face helmet is always recommended as it not only gives you better protection in the event of a crash but also protects your eyes from raindrops.
Considering helmets don't come with wipers like cars, you've got to put some extra effort into keeping the visor clean. Always use a soft-touch cloth to do this. If you want to clean it on the go, your only option is to use riding gloves which are fitted with a soft cloth along the length of your index finger. If it begins to fog up, remember to open up the visor a little to clear everything up.
Always invest in proper riding gear

Investing in proper waterproof riding gear is always reassuring. However, if you're on a budget or if you already own a mesh jacket, which usually comes with no inner waterproof lining, we recommend opting for a high-visibility raincoat which can be worn on top of it. Always go for a size bigger to accommodate the armour of the jacket. It goes without saying but riding gloves and waterproof riding boots should also take priority.
Do a thorough tyre check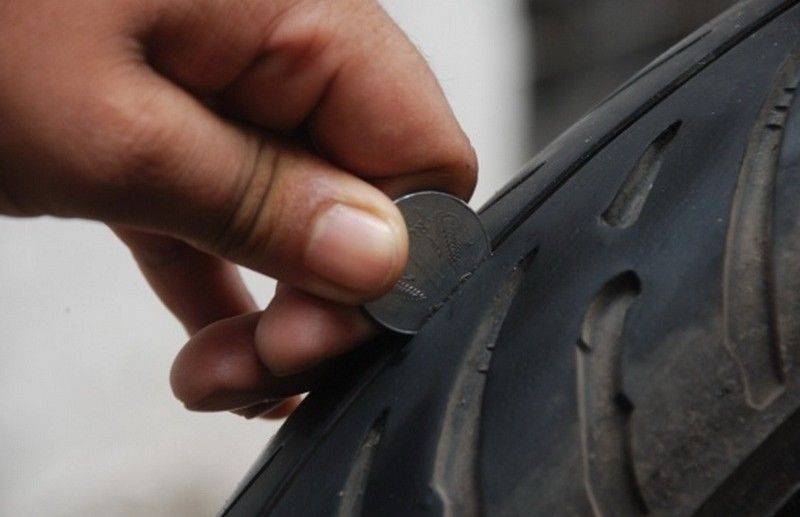 See the curvy patterns on your tyres? These are the treads of your motorcycle and helps in dispersing water for better grip. Always be on the lookout of the depth of these grooves. A minimum of 2-3mm of tread depth is always necessary for the tyres to have a fair amount of grip on slippery roads. Anything below that might warrant changing the tyres. Also, make sure the rubber isn't worn off. If it is, make it a priority to replace them.

In monsoon, tyre pressure also makes a huge difference. We recommend setting your tyre pressure a couple of psi below the required level. This lets the tyre get a bigger surface contact on the road and thus more traction.
Always be on the lookout

The puddle of water you normally come across these days does an excellent job of hiding every pothole, undulations or anything like that. Go over it and not only will you lose traction, but also rattle you from the sudden jerk and disbalance the motorcycle. This situation also brings the risk of damaging the rim of your motorcycle.
Change your riding style

No matter how much of a veteran rider you are, lack of traction and visibility affects all of us equally. While city riding, always maintain a safe braking distance between you and the vehicle in front of you. If you accelerate or brake too hard your tyres might start sliding, which is a recipe for disaster. Always remember to accelerate smoothly and squeeze the brakes gently to avoid any jerky movements.