Received an eChallan? Here's How To Check And Pay Your Fine
Published On May 19, 2020 04:00 PM By Jehan Adil Darukhanawala
It is best to be a stickler for road rules but if you do inadvertently end up violating them, here's what you should do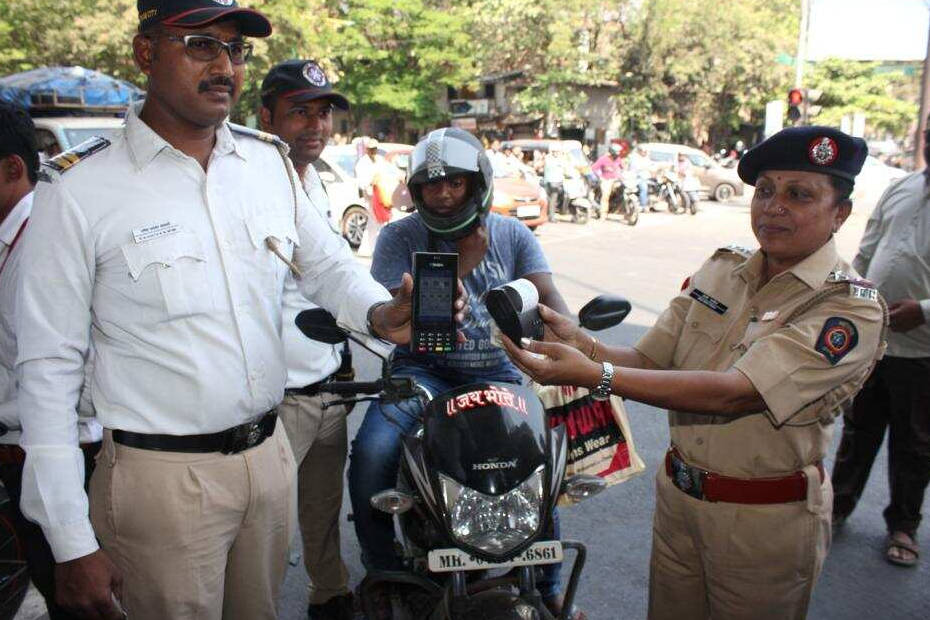 Traffic violations garner a more serious penalty than what they used to a couple of years ago. Now we have all been there, begging and pleading (and sometimes fighting, though the results are not quite positive if you do so) with the traffic cop to let us off with a warning, but in this day and age of speed cameras and traffic light cameras, there is little that slips by the authorities. Better to be a stickler for the rules then. In case you do end up violating some rules now, an eChallan comes your way on your registered mobile number and email id. So how do you check your pending fines and how do you go about paying them?
Firstly, what is an eChallan? It is an Android app-based ticketing system that's used by traffic cops in several states to register violations. In case you break a certain rule, the traffic cop lodges it in your license number and your vehicle's registration number. The traffic cops can also file a challan with just your vehicle number in case they are not able to slap a fine on the spot.

In the latter case, the eChallan will be filed on your vehicle and via the government's registry, you will be alerted via SMS and/or email-id. You can check out if your vehicle has any pending eChallans by heading to https://echallan.parivahan.gov.in/ and filling in the necessary details.
If you do end up receiving an eChallan, you can go about paying it via online or offline methods. We recommend paying the fine online due to two reasons. Firstly, the ongoing COVID-19 pandemic has forced us to stay at home and maintain social distancing. Nobody wants to be standing in a long queue, especially during these troubled times. More importantly, the digital method of payment is quick and effective. You can pay via debit/credit card, PayTM or netbanking. Upon successful transaction, you will receive a receipt for your record.
Here are the most common traffic violations and the penalty they incur:
To get bike insurance instantly, click here.
Image credit: Hindustan Times