Okinawa Working On An Electric Maxi-scooter
Published On Jan 23, 2020 By Gaurav Sadanand
The scooter has been teased via a silhouette which gives us a glimpse of what it could look like
Could offer a top speed of around 50kmph and a range of about 75-80km.
Charge times may vary from 3 to 8 hours.
Expect the maxi-scooter to be priced around Rs 1.1 lakh to Rs 1.2 lakh.
May be unveiled at 2020 Auto Expo.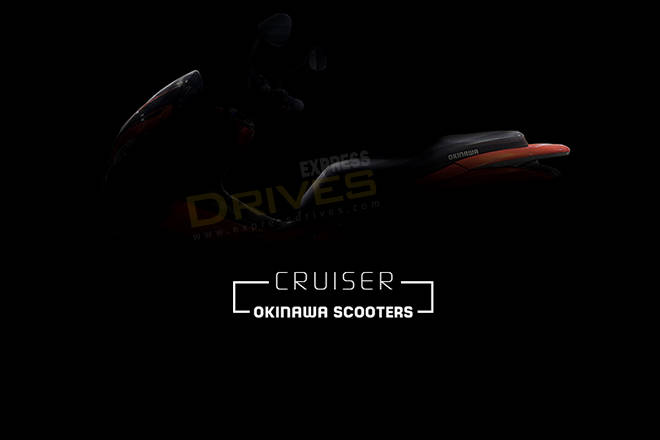 Electric two-wheeler manufacturer Okinawa has teased a maxi-scooter, which from the looks of it, will be launched in India pretty soon. The teased image is a silhouette of the scooter, which reveals the shape of the seat as well as bits of the front apron and the mid-tunnel. Not a lot to go by, eh? That's quite alright because we think we know what this supposed maxi-scooter looks like.

We could just go around speculating and throwing numbers at you. But we decided to do a little digging instead, and guess what we found? The LEV018 from Luyuan vehicles! Ok, the number by itself won't make much sense, but when you add a picture to it, it resembles a certain scooter that has just been teased. Join the dots, will ya?
Granted, Okinawa hasn't revealed any specs for the scooter but if our hunch is right, and it's the exact same scooter, it's likely to feature similar specs. Essentially, you could expect the maxi-scooter to be powered by a 1.5kW, brushless motor with a top speed of… wait for it... 50kmph!! The spec sheet says it'll deliver a range of about 75-80km, which puts it on par with the Ather 450. The battery capacity is rated at 80V/20ah. Charging the battery to full capacity may take from 3 to 8 hours via a conventional power socket.
Since this will be the first maxi-scooter in the electric space, it has no direct competition. But we could compare it to the Suzuki Burgman Street 125 to get a sense of its dimensions. The LEV018 is 40mm longer and 85mm wider, but 10mm shorter than the Burgman Street. It's also 23kg heavier than the maxi scooter from Suzuki. Phew!

In terms of features, expect the upcoming scooter to pack a conventional halogen headlight with LED DRLs, a semi-digital instrument console, front disc brake and extra storage behind the front apron. Skinny tyres are pretty much a norm with electric scooters these days, so there's that. It'll hopefully also get a truck load of features like the Okinawa Praise+, which includes central locking with an anti-theft alarm, keyless entry, and a USB charging port.
So what will all of this cost you? We think a price of around Rs 1.1 lakh to Rs 1.2 lakh is a possibility considering the i-Praise Pro costs Rs 108,728 (ex-showroom). We would also like to point out that the India-specific model may differ in terms of specs. So, we could expect to see a detachable lithium-ion battery instead, which may drop charge times to around 2-3 hours, and maybe a retuned motor for a bit more power. Expect Okinawa to unveil the scooter at Auto Expo 2020.
Source: FinancialExpress