Okinawa Ridge+ Launched; Priced At Rs 64,988
Modified On Mar 20, 2019 By Gaurav Sadanand for Okinawa Ridge
The Ridge+ features a convenient detachable lithium-ion battery, an anti-theft alarm system, keyless entry and more!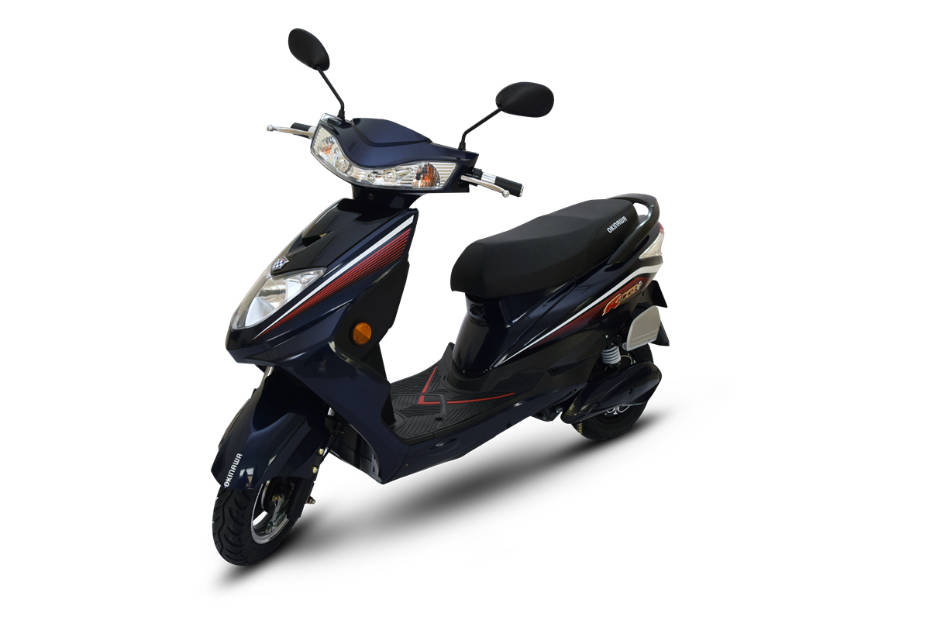 Homegrown electric two-wheeler manufacturer Okinawa has launched the Ridge+ in India at a price of Rs 64,988, which is about Rs 21,000 more than the standard lead battery-powered Ridge. According to the manufacturer, the Ridge+ is a notch above the standard scooter in terms of features. It will be offered in two colour options - orange/grey and blue.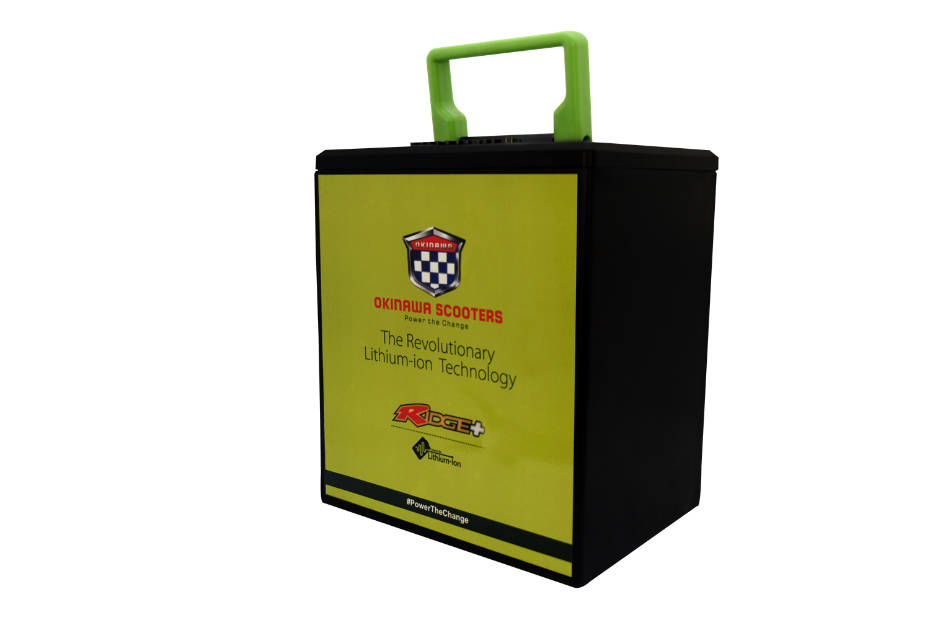 The Ridge+ uses a detachable 60V 26Ah lithium-ion battery and funnels power to the rear wheel via the same 800 Watt, water-resistant, brushless DC (BLDC) motor. This setup enables the scooter to achieve a top speed of 55kmph and an impressive range of 120km on a single charge, which translates to about 20p/km. According to Okinawa, the Ridge+ also features a best-in-class loading capacity of 150kg.
In terms of features, the scooter gets central locking, an anti-theft alarm system and keyless entry, which is a first for any scooter sold in the country. And that's not all, the Ridge+ also gets a digital instrument console, E-ABS (Electronic-Assisted Braking System) with regenerative energy and a 'Find My Scooter Function' that allows you to remotely locate your scooter via a smartphone app.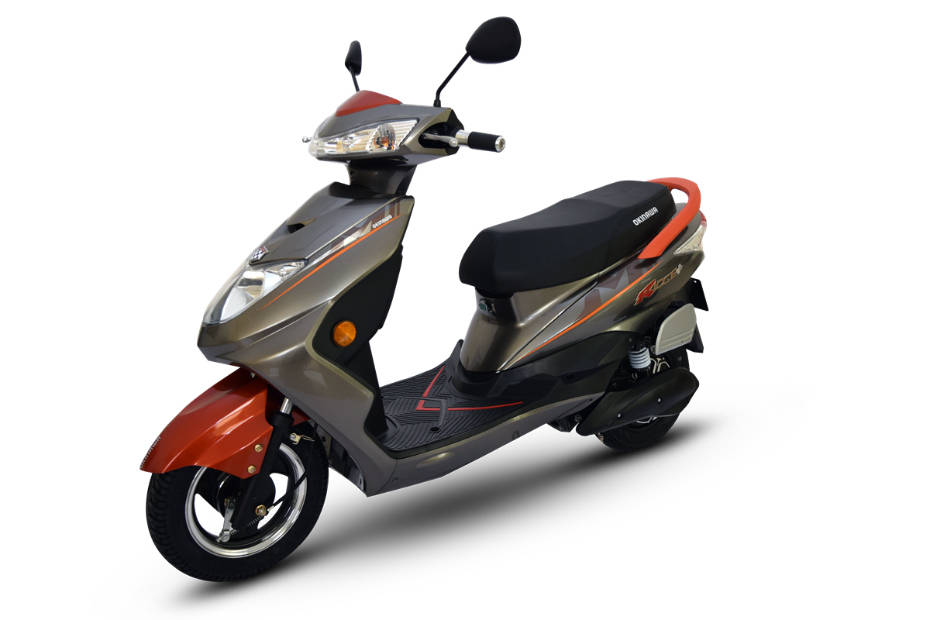 Commenting on the vision behind the vehicle, Jeetender Sharma, managing director, Okinawa Autotech, said, "After the positive response garnered by Ridge and Praise, the Ridge+ is the result of Okinawa's sustained desire to keep offering Indian commuters best-in-class EVs which are not only equal, but even better than their in-class conventional fuel variants. The Ridge+ offers great convenience by providing a detachable battery which makes charging easy. The user can take out the battery and carry it to their home or office for charging. Equipped with a micro-charger featuring auto-cut that get the scooter up and running in 2 hours flat. The high mileage offered by it is a treat for the explorers amidst our users for whom the roads are not a means towards a destination but an experience in themselves. Lastly, the unique design and colour scheme of the Ridge+ will definitely make it, along with its proud owner, stand out among the crowds."
The Ridge+ will be sold via all authorised Okinawa dealerships. The manufacturer aims to roll out 500 units of the Ridge+ in select states for the inaugural month of October, which will be followed by 1,500 units in November 2018. Recently, Fae Bikes, a Bengaluru-based ride sharing company, placed an order for 70 Okinawa Ridge+ in a bid to address the city's mobility challenged by introducing e-scooters. Read more about it here.