Bajaj Chetak vs Ather 450: Spec Comparison
Published On Jan 15, 2020 By Gaurav Sadanand for Bajaj Chetak
The Bajaj Chetak is already creating waves in the electric two-wheeler segment. But does it pack enough kit to take on the Ather 450 on paper?

Well, the Bajaj Chetak is finally here and we're sure you have a ton of questions on your mind? For instance, kitna deti hain? Can it stand up to its rivals let alone its petrol-powered counterparts? How's the build quality? Unfortunately, we haven't ridden the scooter yet, so we'll reserve our judgement for now. However, we do have the next best thing - a spec comparison that puts the Bajaj Chetak against its closest rival, the Ather 450, to see which one comes out on top, on paper of course.
Battery Performance:

Probably the most important question of them all. Should you be worried about range anxiety? From the looks of it, you really shouldn't, at least not within city limits.

The Chetak packs a bigger battery, consequently offering a better range compared to the Ather 450. Its battery management system seems to be a tad better than that of the Ather since it uses less power even in Sport Mode. But then again, that could boil down to a lot of other factors, so let's not get into it just yet.
Besides, there's a new 450X variant in the making that may offer better range and performance. However, we'll have to wait until the scooter from the Bengaluru-based startup is launched to find out if it actually lives up to its claims.

Another Plus for Ather Energy is its charging options -- you could either plug it into your home charging station, a.k.a Ather Dot, or juice up the scooter's batteries via the Ather Grid. The latter is the faster option of the two. On the flip side, the only way to charge the Chetak is via a home charging station which takes some time to revive the scooters depleted batteries.
Powertrain: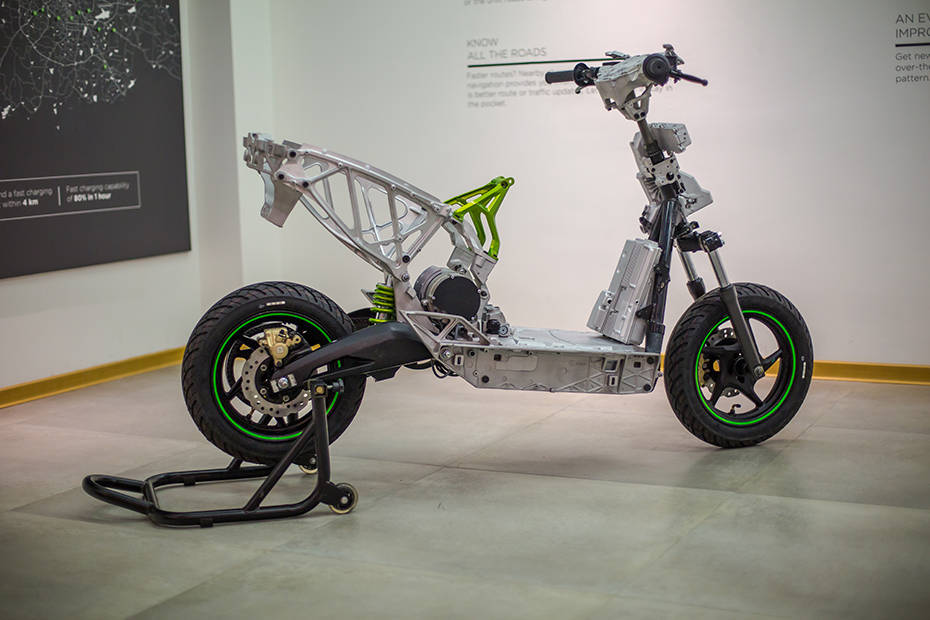 The Ather may lose out to the Chetak in terms of range, but it does bite back with outright performance. The scooter packs a bigger 5.4kW electric motor which dishes out 20.5Nm of peak torque, 4.5Nm more than the Chetak. As a result, the Ather 450 may shoot off the line a lot quicker than Bajaj's electric offering.
The Ather 450 may also feel more eager during quick overtakes. But that's not to say that the Chetak won't be any less impressive. It has a special trick up its sleeve. It comes with three ride modes Eco, Ride and Sport -- each of which has to be selected via its digital console to get the most out of the motor.

The Chetak, on the other hand, comes with two modes -- Eco and Sport. Here's where it gets interesting. The scooter has an intuitive kick down mode which switches eco to sport mode when overtaking and back depending on the throttle input, thereby eliminating the need to choose modes. How convenient!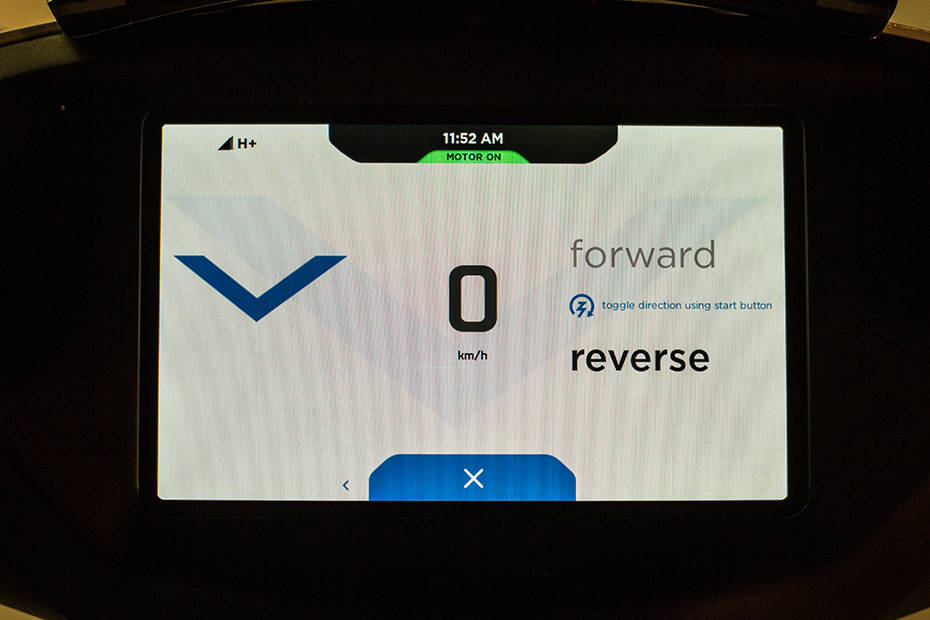 Oh, and before we forget, both scooters come with a reverse gear. A nifty feature to help you get out of tight parking spots.
Underpinnings: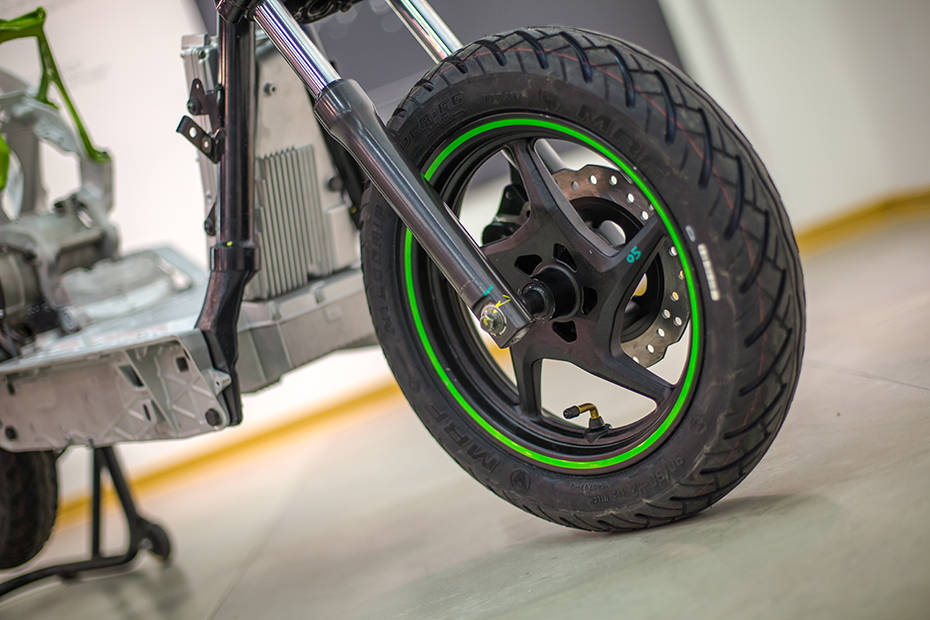 Both scooters have been tuned to suit their riding style and customer base. The Ather 450's suspension setup is a tad on the firmer side but it manages to soak up undulations pretty well. It's compact proportions also mean it's quite nimble and zips through traffic with ease.

While we haven't ridden the Chetak yet, we believe it may be set up for a plush ride with riding dynamic which may be a bit lazier. And we wouldn't be surprised if it's true considering the scooter is a modern version of the legendary Chetak - a family-oriented scooter.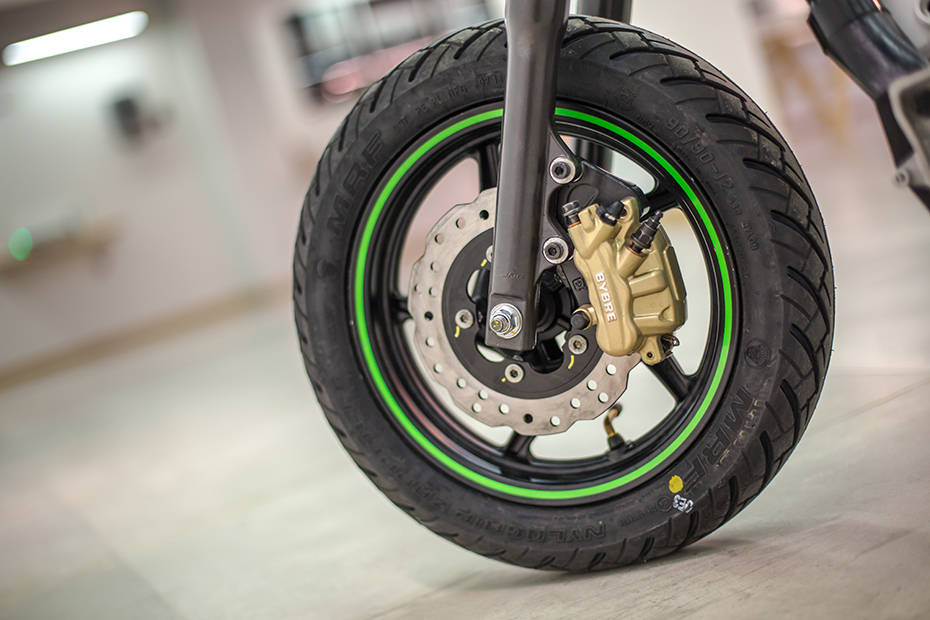 In terms of braking, the Ather 450 might have the upper hand considering it gets petal disc brakes at both ends. The Chetak comes furnished with a disc up front and a drum at the rear. Both scooters feature low-rolling-resistance tyres for improved efficiency and CBS (Combined Braking System) as standard.
Packed with Features:

Fortunately, both scooters come packed with a ton of features which line itself with the tech-driven world of today. Digital displays are a norm and the pair aren't short of them. Heck, they even get smartphone connectivity. But the Ather 450 steps it up a notch with a 7-inch full-colour touchscreen instrument console. While the list is too long to note, each scooter has its own unique feature. To name a few, the Chetak gets an electronic key fob, touch-sensitive switchgear, keyless ignition etc.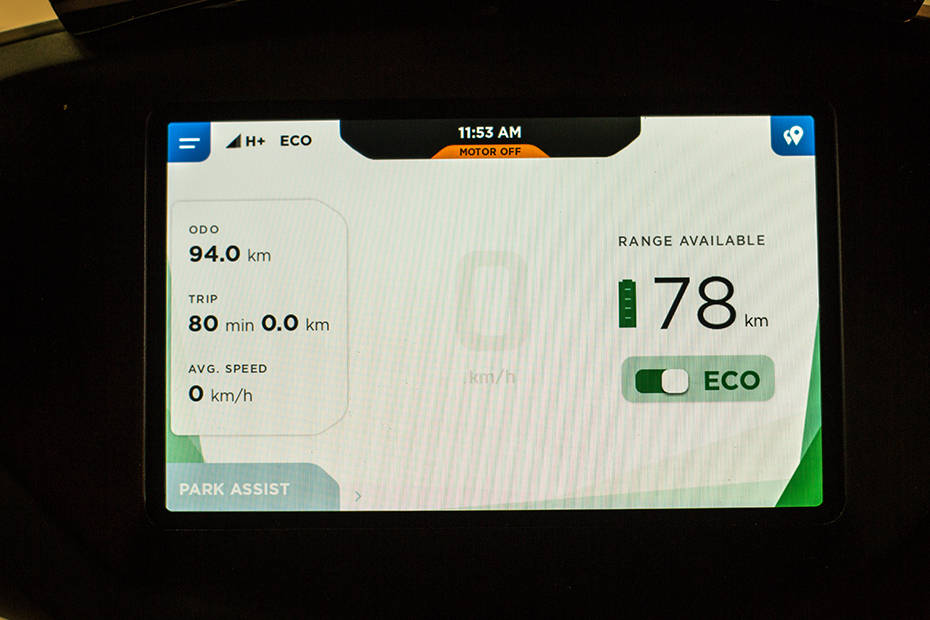 The Ather 450 has a couple of features to boast about as well. The console displays directions, faster routes and nearby charging points while the app can navigate you to where your scooter is parked. You could even view your ride patterns. The more you look, the more there is to each one of these scooters.
Price and Availability: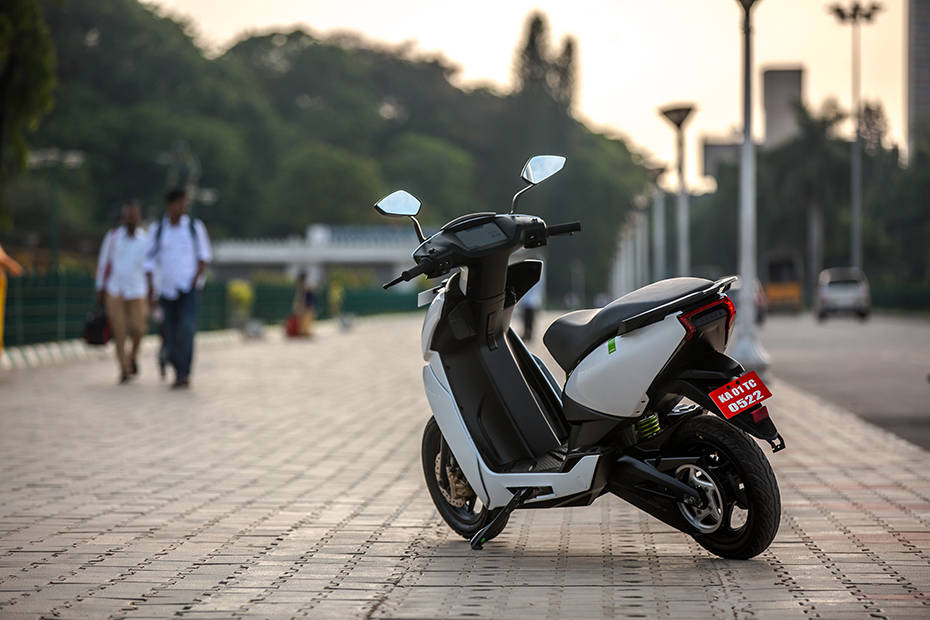 The Bajaj Chetak and Ather 450 are almost neck-and-neck in terms of pricing, which includes FAME-II subsidies. Both scooters have their strengths and weaknesses so it really trims down to the kind of scooter you want. The Ather's more of the enthusiastic type, while the Chetak resonates with the emotion of owning a classic scooter.
The Ather 450 is only available in Bengaluru and Chennai as for now, although this will be followed by Pune, Hyderabad, Delhi and Mumbai pretty soon. Ather also plans to expand on an international scale.

Similarly, Bajaj only offers the Chetak in Pune and Bengaluru for now via select KTM dealerships. Here's where and how you can get your hand on one.