5 Reasons why you should date a Biker
Modified On Oct 24, 2018 By Gajraj Singh Bhati
To have a good taste of things does not need any special ability or a high-profile status, all you need is a peaceful yet passionate mind. Dating these days is so common that it has lost its essence and fun. I don't think there is anyone who does not want to get into a bonding with tough, fit, clear minded and a passionate person. Finding a partner these days is like getting another bar of chocolate from any departmental store, but getting Lindt (swiss chocolate brand) is not easy. For that, you have to develop a good taste and get out of your regular ones (if you know what I mean).  Therefore, riders are one of the best choices for any girl looking to spend a 'good' part of her life as a couple. I am not just saying, my five points would make you believe that why is it successful to date a rider.
1.They prefer not to stay 'Chocolaty'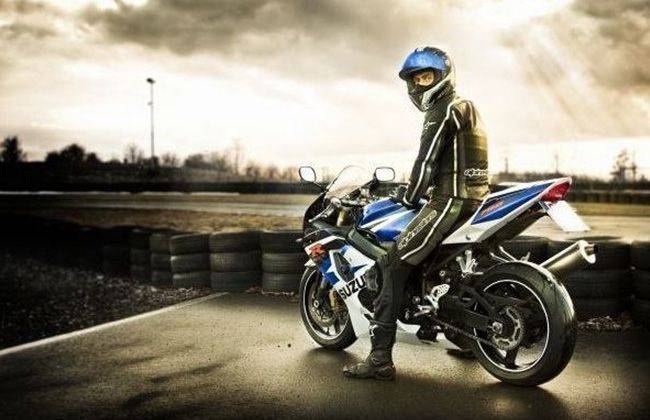 Bikers are rough (mind you) and clear with the thoughts of going further on the tracks, whether it's of life or on the bike. They wear ridged clothes that hardly suit anyone else, but on a two wheeler it gives a feeling of wearing a designer clothing. Just like making a quick turn on curvy roads, bikers take the toughest decision of life with quick thinking and without wasting time. A huge denim collection is a basic thing that can be found at a biker's place. Bikers have strong shoulders to carry the burden of life with them, which makes them a good support for life.
2. They don't need cars to take you out





Roaming in cars is so mainstream and every other person is doing that. We have bikes that carry saddlebags, fuel tanks bags and what not. Don't you want to go on long bike rides and breathe under clean clouds with fresh air? Travelling in a car and sitting on a co-driver seat would make your ride just 'boring'. The only thing entertaining in the long car drives is music, which ends after few hours. But on bikes, every moment is full of adventure, which allows you to explore a whole new world and that too with a partner to share memories.

3. Tracks: Biker's second home

Why commute in a city with your 'special someone' if you can hit mega highways on weekends? Yes, bikers are never at home. It may be a minus point but think about it, if you share common ideas and zeal, you might turn up to be the best biker couple of your time. Exchanging ideas and seats en-route is the best feeling one can ever have as it develops a strong bond. It's not about being physically present anytime for anyone, but being a moral support at every step is what required to be the bestest pair.

4. No Tantrums + One Goal = Perfect Life





Bikers don't have any preferences (excluding dates), They can eat at highway food joints (Dhabas), they can wear old clothes, they can travel the world with no social connectivity and except you, it'll just be their machine they will love. Staying away from the tantrums like using cell phones early in the morning (they use GPS), combed hair and dressing up neatly, makes them stand in a totally different class of people, the tough class.

5. Bikers don't talk and tolerate crap





From the time you get into touch with a true biker, you will yourself feel secure whenever he is around. They talk about the roads they have travelled on, they will talk about bikes, the majestic routes and unexplored places. But, tolerating crap is totally unacceptable for bikers. So in case any of you date a biker in future, there is no need to worry because the 'MAN' is with you.

Note: Images used for representation