Touring Tips: 5 Important Tips For Long Distance Touring
Modified On Aug 8, 2020 09:30 PM By Benjamin Noel Gracias
Planning a long distance ride? These tips will help keep you safe

It is always a good idea to do a few small road trips before you embark on a long motorcycle trip. After all, you do not learn swimming by diving into the deep end; you tread shallow waters first. Here are 5 important tips for that short ride. If you are set for that long trip you have been planning for months now, here are 5 important tips that will keep you safe and also help you enjoy your ride.
Pack right

Carry too much stuff and you end up overloading your bike and affecting its handling. Carry too little and you might miss out on something you need later on. While there is no set benchmark on what to carry, minimalism is the key. Make a list of everything you think you need, then strike off those you can do without. You need to find that balance between minimalism and comfort. After all, it does not make sense to pack just 2 t-shirts on a 10-day trip. While panniers will keep your belongings safe, they are expensive. You can look into waterproof saddle bags. Pack your belongings in such a way that both saddle bags weigh the same as more weight on one side will adversely affect handling. Tank bags are good options to keep essentials like bike papers or a phone charger. Here's a list of essential items you should carry for your trip.
Wear the right gear

If you are heading to a colder region like Ladakh, carry all-season riding gear or get a larger rain jacket and pants which you can wear over your riding gear. Rain gear will not just save you from unexpected downpours but also protect you from icy wind blasts. Invest in good waterproof boots and gloves as getting your fingers and toes wet and freezing could expose them to frostbite, which in the worst-case scenario would need an amputation. Carry surgical gloves just in case your gloves develop a leak. It is a good idea to read up on the region you are visiting as well as its climate at that time of the year. Knowing how cold it will be will help you decide whether to pack 2 layers of clothing or 5 layers.
Also read: Touring Tips: Affordable Ways To Tour
Ensure your bike is in top condition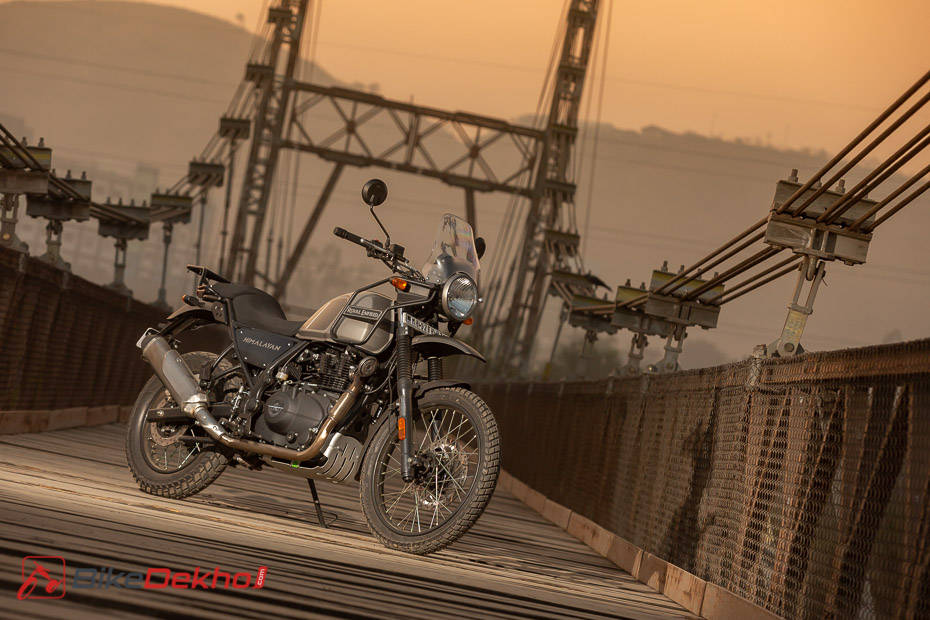 This goes without saying as the last thing you need is having your trip cut short due to your motorcycle breaking down. Get it thoroughly serviced a week before the ride and do a couple of short trips to ensure everything is working fine. If your tyres or brake pads have another 1000 km left in them, get them changed. Carry spares, a tool kit, a tyre puncture kit and a litre of engine oil.
Also read: Touring Tips: How To Prepare Your Motorcycle For Touring?
Take lots of breaks

Have a set number of kilometres you plan to cover each day of your trip. Again, do your research. One part of your route might allow you to cover 200km in 4 hours while another part could take 10 hours to cover the same distance. Account for a lot of breaks. Stop for refreshments or even if you feel tired. Try and keep your breaks short, though, as you do not want to end up being late and riding in darkness. Keep yourself hydrated at all times. Instead of stopping frequently to drink water from a bottle, you could carry a hydration pack so that you can sip drinks on the move.
Also read: Touring Tips: How To Tune Your Senses For Touring Again Post Lockdown
Dont overspeed

You are not out on a trip to reach your destination as quickly as possible but to enjoy the road and its surrounding views. Keeping your set riding distance short will ensure you are not scrambling to reach your destination before dark. Always ride in your comfort zone. Aside from the obvious dangers, overspeeding will also have you concentrating much harder at avoiding road hazards and you will end up tired early on. We all know what the worst-case scenario is. Take it easy in the hills. You are riding on an unfamiliar route and do not know what surprise the next corner might spring up. It is a good idea to start your ride as early as possible. It will help you avoid traffic and you might even end up reaching your destination by noon, giving you half a day extra to explore your destination.